Culture
North Coast Music Festival 2013: Must-see acts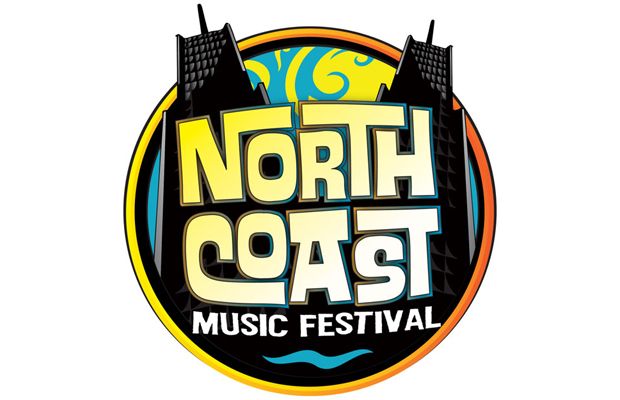 Summer's almost over, but since 2010, the North Coast Music Festival has served as an eclectic, louder-than-hell capper to the party season. Though North Coast was the first EDM-friendly festival in town (the Perry's stage at Lollapalooza notwithstanding), it's continued to set itself apart from the ever-growing number of dance festivals in the Chicagoland area by way of its endlessly diverse lineups. Moving from EDM to jam bands to hip-hop (mercifully with an eye toward the elder statesmen of the genre) to buzz-heavy indie fare, North Coast quite literally has something for everybody. Even somebody craving some straight-up guitar music will have Gary Clark Jr.'s stylings to look forward to this year. In advance of this weekend's festival, we decided to put together a list of eight acts you have to catch this year. Also, be sure to follow our features editor Dominick Suzanne-Mayer on Twitter at @HEAVEdom all weekend for live updates. Get hyped!
Zebo (Friday, Last Stand Stage, 4:15)
If you live in Chicago, and even if you're not particularly into the club scene, you've probably heard of DJ Zebo. Like a bass-heavy takeoff on the most famous speech from The Grapes of Wrath, wherever there's an aftershow at the Mid, Zebo will be there. Wherever there's a theme night at a club or a music festival in need of some distinct flavor, he'll be there. His stage show is ever-changing and consistently nuts, mixing well-known and crowd-pleasing samples with trap, juke and house beats that'll get people moving. Yes, this means you'll have to turn up early on Friday, but it's worth it. The last time Heave got to catch Zebo, his set involved a gothic burlesque performance involving belt sanders that you'll have to see to believe.
Just Blaze (Friday, Dos Equis Stage, 9:00)
If you need a Friday alternative to the twinkly indie pop of Passion Pit or the trance-heavy jam stylings of The Disco Biscuits, consider checking out Just Blaze's set. The uberproducer has been working with A-list hip-hop stars since the genre's full expansion into pop territory in the early 2000s, collaborating on hits with T.I. ("Live Your Life"), Kanye West ("Touch The Sky"), Eminem ("No Love") and so many others. He's also a prolific remix artist; odds are if you've purchased a rap album in the past decade or so, you've heard a Blaze track. His material is accessible and danceable while still being able to bang, and he'll likely toss in a mélange of his work throughout the years, right up through his collaborations with Baauer and Jay from earlier this year. If you're part of the group that's here to pay respects to the great MCs on the lineup this weekend, this is the best way to close out your first day.
Flatbush Zombies (Saturday, Last Stand Stage, 4:30)
Not that we're condoning substance usage of any time at North Coast, but if that happens to be a life you're about in your spare time, Brooklyn's Flatbush Zombies come off like the aural embodiment of LSD. Their deeply strange hip-hop shares some DNA with artists like Chance The Rapper or, to stretch a tad, The Pharcyde, but the sound is distinctly theirs. They've been sharing stages with every up-and-comer under the sun of late, touring with Joey Bada$$ earlier this year and collaborating with tons more. Particularly on what's shaping up to be a torridly hot weekend, why not head over into the thicket of trees surrounding the Last Stand Stage and tune in for a while?
Nas (Saturday, North Stage, 7:30)
Does this really require preamble? Nasir Jones last came through North Coast during its inaugural year in 2010, co-headlining with Damien Marley behind their Distant Relatives project. Now, Nas is back solo, touring behind last year's well-received Life Is Good. The Saturday night, North Stage-closing spot has been reserved for legacy rap artists every year at North Coast (De La Soul, Common and Atmosphere have graced it in past years), and Nas may be the best grab they've had to date. He has an endless wealth of material from which he can draw, and just watch the crowd the first time that "N.Y. State of Mind" comes on. If you can't visualize that, just throw the following video on, close your eyes and imagine what this'll sound like coming out of killer speakers on a balmy Saturday night.
Danny Brown (Sunday, North Stage, 4:00)
It took Danny Brown a bit longer to get into the game than most. At 29, after doing a stint in jail, the Detroit native put out The Hybrid, a debut mixtape that got Brown a lot of attention. That was just his warm-up for XXX, his breakthrough 2011 tape that saw him mix the stomach-churning sexual wordplay of Lil Wayne at his filthiest with sparse, pensive bars about drug addiction, aging and the struggles of growing up in his hometown. The combination of Brown's lyrical dexterity and totally unique flow got him mass attention; XXX was widely celebrated as one of the best albums of that year, and now Brown is gearing up to drop his first proper LP, Old, next month. His sets are heavy on the bass and heavier on the theatrics, and this is easily a sleeper contender for one of the weekend's best shows.
Madeon (Sunday, Last Stand Stage, 6:30)
French producer Madeon might only be 19, but he's already accomplished more than many DJs do in their careers. After the impeccably choreographed video for his single "Pop Culture" became a YouTube viral hit, he went on to tour the world while also befriending Lady Gaga, who hand-picked him to open her "Born This Way Ball" tour, at least until its untimely cancellation last year. Before you hear his work as one of the biggest names on her upcoming record ARTPOP, check out his set; if past performances are any indication, it'll feature a staggering level of technical prowess and a riot of styles for 60 straight minutes. And you can even try to mimic the "Pop Culture" dance, if you're feeling really brave.
Purity Ring (Sunday, North Stage, 8:00)
Part of the continuous synergy between indie rock and hip-hop in the past few years (what rappers haven't freestyled over Grizzly Bear's "Two Weeks" at this point?) has been an increasing delineation between what constitutes the general instrumental style of each. To wit: Edmonton duo Purity Ring have exploded in the past two years or so thanks to their delicately layered, dreamy EDM-pop that's also served as backing for fellow Sunday performer Danny Brown and as the basis for their hit Soulja Boi remix (yes, seriously) of his song "Grammy." Imagine Bjork if she got really into purple drank and you have a general idea of the soundscapes Purity Ring conjure. This'll be a perfect transition into the home stretch of the weekend.
Wu-Tang Clan (Sunday, Coast Stage, 9:00)
And now for the end of that home stretch. No offense to Lotus or JC Brooks and the Uptown Sound, but if you're not seeing the surviving lineup of the Wu-Tang Clan play Enter The 36 Chambers, you're doing it wrong. Save for ODB, God rest him, this is probably one of the last times that Wu will play as a collective, and play without all those B-and-C-squad members that've been inducted over the years. Even Ol' Dirt might show up, as this year's Rock The Bells has promised a hologram, and who's to say they won't try it out in Chicago? Regardless, it's the live performance of a classic hip-hop record by one of the great crews ever, and despite their brief set (only an hour), there's always the hope that we'll get a solo cut or two. How can you go wrong?