Music
Year's Over: The 2013 HEAVEmedia Staff Mixtape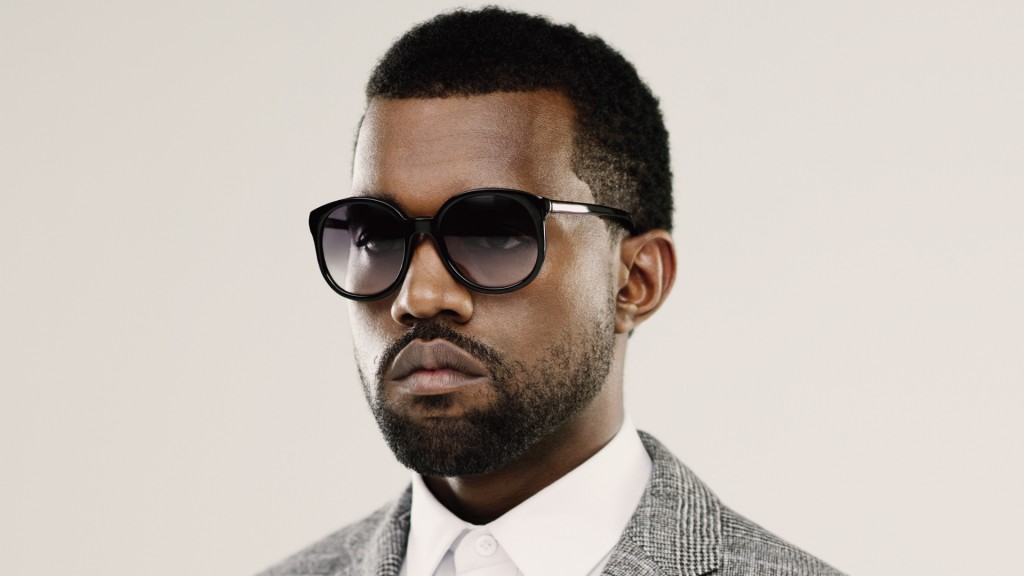 2013 is almost through, so it's about time for Year's Over, HEAVEmedia's look back at all things pop culture in the past year. Keep checking back all week for our thoughts on TV, film, albums and more.
Instead of us simply writing about all the music we loved this year, we've decided to make the first annual HEAVEmedia Staff Mixtape for this year. Our writers were asked to pick their three favorite songs from this year, and to write a bit about them. Plus, as a bonus, a nifty mixtape that you can play as you read, right here:
1) Tegan and Sara – "I Was A Fool"
Late to the party on this Canadian duo. But this vulnerable track from their latest album Heartthrob makes sure I won't be a "fool" again (sorry, humanity, about the pun).
2) Capital Cities – "Safe and Sound"
Upbeat tempo, lively vocals and fun to move to. Plus, there's a trumpet.
3) Miley Cyrus – "Wrecking Ball"
Yeah, I know. Can't deny she can sing, though.
1) The Lone Bellow – "Bleeding Out"
It doesn't matter that you've likely never heard of them — the Lone Bellow are the best new band of the year. I can't say I loved every song on their self-titled debut, but according to Spotify, it was my most-played album of 2013. I blame "Bleeding Out," which is one of those rare songs that is equal as suitable for top-40 airplay as it is for spiritual therapy/catharsis.
2) Daft Punk – "Get Lucky"
Daft Punk were "ahead of their time" before the phrase was even invented. To say that the bulk of top-40, electronic, and dance tracks today are derivative rip-offs of Daft Punk material from 10-15 years ago is only a slight exaggeration. Here's to hoping that artists are still ripping off Daft Punk 10 years from now, because the funky, return-to-retro "Get Lucky" was the most dance-able, most refreshing, and most thoroughly enjoyable track of the year.
3) John Fogerty with Foo Fighters – "Fortunate Son"
Yeah, it was written half a century ago, but 2013's rendition of CCR's fiery anti-war anthem managed to become one of those rare, exceptional re-releases that actually improve upon the original. The recipe was shockingly simple: add Dave Grohl, some heavy instrumentation (courtesy of the rest of the Foo Fighters), and old, full-of-piss-and-nails John Fogerty. The result serves as both proof of "Fortunate Son's" enduring relevance and as a reminder of the political ire, strangely absent from modern rock, that inspired so much of the genre's greatest moments.
1) Lady Gaga – "Do What U Want"
I've never been a huge Gaga fan, and considering the lukewarm reaction to her latest album, it seems a lot of other people are starting to get tired of her "weird for weird's sake" schtick as well. However, this sharp little slice of techno-infused R&B is nothing short of brilliant. And despite the overtly sexual nature of the song, I think it's one of the smarter comments she's made about the media as well. Gaga doesn't care if people use her body as an object, because it's the ideas behind her physical being that are important. Not to mention it features R. Kelly being R. Kelly, so what else could you want?
2) HAIM – "Don't Save Me"
As much as I love "The Wire," this was the HAIM track I went back to again and again and again and etc. throughout the last few months of 2013. In a great year for female musicians, I can't think of a more anthemic message or appropriate song title than this.
3) Kanye West – "I'm In It"
Admittedly, part of the reason this is on here is because I figured other people might pick singles like "Black Skinhead," "New Slaves," or "Bound 2" (all great choices). But I also went with "I'm In It"  because it's everything that made Yeezus so difficult and yet so fantastic. Crude, angry, and in some ways just disturbing, "I'm In It" doesn't even sound close to anything else that came out this year, right down to Wisconsin's proud son Bon Iver crooning demonic, unintelligible come-ons over the whole thing. This song may not be beautiful, but as far as dark, twisted fantasies go, it doesn't get much better.
1) Cult of Luna  – "Vicarious Redemption"
The centerpiece of the eight-piece Swedish post-metal titans' new opus (one that was six years in the making) Vertikal is nearly 20 minutes long, and features tense atmospherics before erupting into a sustained, explosive climax, serving as a perfect intro to the Metropolis-inspired urban-industrial doom of what many are calling their best record yet.
2) Queens of the Stone Age – "I Appear Missing"
Inspired by frontman Josh Homme's near-death experience with a surgery and previous/subsequent emotional/psychological problems, the longest, as well as best, song on QOTSA's new album …Like Clockwork plays like a Western existing in a fever dream, an inescapable nightmare that just rocks so, SO hard. The solo near the end rips, and having Dave Grohl on drums always helps.
3) The Appleseed Cast – "Adriatic to Black Sea"
The opening track on the new TAC album, Illumination Ritual, their first since 2008's Sagarmatha, features an all-new lineup backing founding member/singer/guitarist Chris Crisci, as well as revisiting the nautical themes of their classic 2000 album Mare Vitalis. It's pretty, it rocks, the drumming is stellar, and it still sounds like the TAC we know and love.
1) Janelle Monae – "Q.U.E.E.N."
The message, the groove, and the fact that the 'booty don't lie' is reason enough for Monae's empowering anthem to be one of the best songs of the year.
2) Sonny and the Sunsets – "Green Blood"
But of course the intergalactic-robotic-love song is one of the most gorgeous songs of the year. Sonny continues to impress with his story-telling, as "Green Blood" is quirky yet always discerning and hauntingly beautiful.
3) Busta Rhymes feat. Q-Tip, Lil Wayne, and Kanye West – "Thank You"
This is easily the most underrated rap song of the year. Despite its lack of radio play and blog hype, Busta and Tip's verses are among the best rhymes I've heard since they went toe-to-toe on the closer of The Low End Theory over twenty years ago.
1) Arctic Monkeys – "Do I Wanna Know?"
This might be my favorite song of all time. I don't think I've ever taken to a song as quickly as I did this one. I still can't skip over it, no matter my mood.
2) The Neighbourhood – "Flawless"
This song is just that: flawless. It's undeniably sexy and a great showcase of a band that deserves more recognition. Jesse Rutherford's vocals pour over the song like sensual honey, and the yearning and want in his voice is enough to make the listener drift off into the most pleasant of daydreams.
1) Pusha T – "Numbers on the Boards"
This is King Push at his most playful, spitting over a spare, ice-cold beat that'll get stuck in your head against all odds. Rap-game alienating. "I might sell a brick on my birthday/36 years of doing dirt like it's Earth Day. GAWD."
2) Oozing Wound – "New York Bands"
Chicago boys called Oozing Wound make an album called Retrash and it sounds exactly how you hope it would: shrill, venomous, thrashy hardcore. This track magically sustains itself for six and a half minutes, a scathing tongue-in-cheek breakdown of NYC pretension all tangled up in crunchy riffs and tight drum work.
3) Danny Brown feat. Freddie Gibbs – "The Return"
The Hybrid is ever-flexible voicewise. Rather than the nasal, Molly-hungry Danny, this track presents a smooth, low-key Brown with a beat to match. Hail to Gibbs' genuine drawl bumping the second half of this Outkast-esque jam.
1) Arcade Fire – "Afterlife"
For all my misgivings over Reflektor, a record which saw Arcade Fire attempting to turn into every band they're into simultaneously and to mixed returns, "Afterlife" is a reminder that this is a band that can do big-room sincerity on a near-unmatchable level. Resonant and perfectly balanced between dreamy contemplation and a danceable groove, this is the kind of band Arcade Fire's hopefully going to evolve into.
2) Chvrches – "The Mother We Share"
Purely setting aside the fact that I haven't heard a more infectious piece of music this year, the biggest single off Chvrches' debut LP is a delicate, '80s-styled bit of accessible dream pop that hits every M83-loving bone in my body.
3) Deafheaven – "Dream House"
That opening 30 seconds or so is what freewheeling youth sounds like, in all its messy, scream-y, whiplash-inducing glory. The next, equally magical, nine minutes aren't any less stunning. My favorite song off my favorite album of 2013.