Features
HEAVE's Best Albums of 2010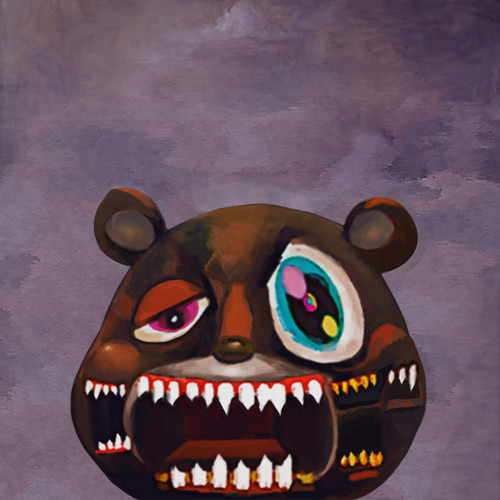 Of all the wisdom that Aristotle bestowed upon the world, perhaps his most insightful thought comes from the last chapter of the Metaphysics, where he wrote, "If you're going to write a best-stuff-of-the-year article, make sure it is in list form." That may or may not be some bullcrap I just made up, but everyone knows that ranking things numerically automatically makes them more enjoyable. Hence, the top three albums of the year according to HEAVE's staff:
Ryan Peters – Culture Editor
1. Titus Andronicus – The Monitor: I've been straining for words to describe Titus Andronicus' beast of a sophomore album that don't sound overblown and non-specific, but when I really think about it, that's the whole appeal of the album itself; it's a sprawling mess of metaphors, combining a loose Civil War theme with lead singer Patrick Stickles' images of a drunken, sex-addled blue collar life in New Jersey. Stickles can't actually sing, but his groans and wails match perfectly with the band's infusion of punk, post-grunge and rockabilly. It's pretty thrilling, from start to finish.
2. Tie: Kanye West – My Beautiful Twisted Dark Fantasy / The National – High Violet: Is it cheating to include ties, avoiding the process of actually making a qualitative decision about which album is better? Well, yes. BUT WHO'S GOING TO STOP ME!?
West got it right when he quipped "I ain't got a power trip, who you goin' home with?" on "Power," the lead single from his fifth–and nearly best–studio album. Sure, he comes off like an egomanic, but he's also a maniacal genius producer; who else do you see combining samples from Bon Iver, King Crimson and Gil Scott-Heron on the same album? His never-ceasing public antics and bitching are always tiresome, but the Kanye West you hear on record is more reflective and self-critical, and My Beautiful Dark Twisted Fantasy is a referendum on the alienation produced not only by celebrity and ego, but by money, class and–especially–race. Half of America seems to hate Yeezy, which is a shame, because more often than not he's a mirror for the entire nation.
The National, meanwhile, did what they've always done: craft impeccably sad and beautiful albums that not only stand-up to repeated playings, but actually reveal new layers with each listen. Matt Berninger's baritone is as rich as ever, but I think the real strength is of the group is the band, whose music is so understated that it belies how tightly-crafted it really is. Berninger's lyrics deftly tow the line between sadness and irony, and if there was a closing track more moving than "Vanderlyle Crybaby Geeks," I missed it:

3. Tie (again): Janelle Monae – The Arch Android / Big Boi – Sir Lucious Left Foot: The Son of Chico Dusty: These two come in as a tie for third not only because Big Boi produced Monae's album and is featured on a few tracks, but because they somehow seem tied together as opposite ends of the same spectrum. Monae dropped what might have been the most diverse album of the year, combining jazz, neo-funk, hip-hop and big band music into a futuristic concept that crossed Africanist philosophy with android science fiction. It shouldn't work. It shouldn't feel like it makes sense. But it does; it thrives on Monae's highwire energy and style. Big Boi, meanwhile, put out the best pure hip-hop album of the year; and while it pulls in a melange of sounds and influences, is feels like classic hip-hop, through and through. We can say the debate about the most talented member of Outkast is settled now, right?
Kelley Knapp – Staff writer
Flying Lotus – Cosmogramma
Kanye West – My Beautiful Dark, Twisted Fantasy
Big Boi – Sir Luscious Left Foot
Alyssa Vincent – Staff Writer
Wolf Parade – Expo 86
Sharon Jones & the Dap-Kings – I Learned the Hard Way
Matt & Kim – Sidewalks
Jack Preis – Staff Writer
Toro y Moi – Causers of This
Deerhunter – Halcyon Digest
Arcade Fire – The Suburbs
This was extremely difficult so I'm adding honorable mention…
Beach House – Teen Dream
Tallest Man on Earth – The Wild Hunt
Kanye West – My Beautiful Dark Twisted Fantasy
Flying Lotus – Cosmogramma
John Dandridge – Staff Writer
Wolf Parade – Expo '86
Arcade Fire – The Suburbs
Glasser – Ring
Mike Stern – Staff Writer
Avenged Sevenfold – Nightmare
Eminem – Recovery
AM Taxi – We Don't Stand a Chance
Dominick Mayer – Associate Music Editor
1. Titus Andronicus – The Monitor
Was it melodramatic for Patrick Stickles to come up with an epic allegorical rock record that uses Civil War speeches and imagery as the framework for a collection of breakup stories? Yes. Did it work? Definitely. The key is that the breakup tales that Titus rip through over 65 frenzied, caterwauling minutes aren't just of the girl-you-can't-have variety. This is an album about nothing less than the comedown of the Springsteen fantasy; maybe jumping in your car and tearing down the highway isn't actually going to solve anything, and it could be that the enemy you know, the one at home, might be worth keeping around just to fight. As stated at the album's end (the 14+ minute triumph "The Battle of Hampton Roads"), "I'll be nothing without you/My darling, please don't ever leave." Without compare, Titus Andronicus made the best album of 2010, a sprawling, manic-depressive, narcissistic, nihilistic, louder-than-hell primal scream that feels as essential as any rock album of the past decade, at least.
2. Sleigh Bells – Treats
I hate the critic-ism of "You'll either love it or hate it." It's what somebody writes about something they can't find better words for. However, in the case of Treats that's the truth. The brainchild of a former girl group singer and the guitarist from post-hardcore act Poison The Well, Sleigh Bells appeared out of seemingly nowhere with a sound that's best described as the juncture where pop, metal, crunk, hip-hop and electronica meet, all filtered through the snotty frenzy of the best punk albums. The result is an album that pulls off the high-wire act of being an anarchic cacophony of sounds while simultaneously being relentlessly, overwhelmingly catchy. Plus, in a year where "Fuck You" didn't exist, "Crown On The Ground" would be the jam of the year.
3. Kanye West – My Beautiful Dark Twisted Fantasy
Yep, me too. It's just that fucking good.
Eric Freeman
Ariel Pink's Haunted Grafitti – Before Today
The National – High Violet
Marnie Stern – Marnie Stern
Chris Osterndorf
I'm really the last person who should be a music critic. I listened to Katy Perry's "Teenage Dream" on the radio this year as much (or more) than anyone else. But at the end of the day, there were a few albums which transcended everything I heard this year to become not just good music, or enjoyable music, but great music. These are those albums.
3. This Is Happening-LCD Soundsystem
James Murphy, in all has Bowie-esque glory, has apparently decided to put LCD aside, and although it's a bummer, we have to accept that it is in fact happening. Right from "Dance Yrself Clean," Murphy makes it clear that he's leaving our generation with a soundtrack to what we're like here and now, right down to the spelling. He's a modern day poet, and the fact that you can dance to his music is just an added bonus.
2. The Gaslight Anthem-American Slang
Will The Gaslight Anthem ever be able to capture the Americana glory they so perfectly embodied on "The 59 Sound"? Probably not. But with American Slang they delve even deeper into loss, regret, and nostalgia; essentially all the things that made them great to begin with. Essentially, as they move farther away from "Born to Run," they come closer to "Darkness on the Edge of Town," and that's a good thing.
1. Kanye West-My Beautiful Dark Twisted Fantasy
While the other artists on my list are perhaps very derivative of musicians who came before them, Kanye West, despite all his samples and guest artists, is unlike anybody else in music today. Okay, maybe there's a few parallels between him and Michael Jackson (incredible talent, inability to shut their mouths at the right time), but in terms of other contemporary pop artists? There's no comparison. "My Beautiful Dark Twisted Fantasy" is ambitious, egotistical, and incredibly personal; everything you want from Kanye West. An early cut from the album called "See Me Now" was taken out, and although it was an admittedly fun "Guess who's back?" sort of track, this ultimately is Kanye in his darkest of moments, and the song didn't fit with the rest of the album. Instead we got songs like"Power" about Kanye's insecurity related to the spotlight, despite the lack of care he shows for his public image, and "Runaway," both a toast and a condemnation of "douchebags" and "assholes" like him. Then there's "All Of The Lights," a song that is as intimate as it is enjoyable, and as nuanced as it is grandiose. This is what pop music could be and should be at it's best. "My Beautiful Dark Twisted Fantasy" is the greatest album of all time. Ha, gotcha! C'mon, I had you going for a second there, didn't I? Although it's certainly not the greatest album of all time, Kanye's desire to achieve just that is what puts him miles ahead of any other hip-hop musician working today, and what makes My Beautiful Dark Twisted Fantasy the best album of the year.
Amy Dittmeier – Music Editor
I feel very weird about my choices, because:
a) They're not the most popular albums of the year and
b) I don't have Kanye on my list.  In fact I haven't even given his new album a full listen.  I'm lame, I know.  I blame myself.
c) I'm so behind on current music that I only just discovered the greatness that is TV on the Radio this year.  Regardless, here are my choices.
Titus Andronicus – The Monitor
Stars – Five Ghosts
Jeremy Messersmith – The Reluctant Graveyard
…and honorable mention: The Lonely Forest – The Lonely Forest EP