Music
Can't Stop Won't Stop: 6/1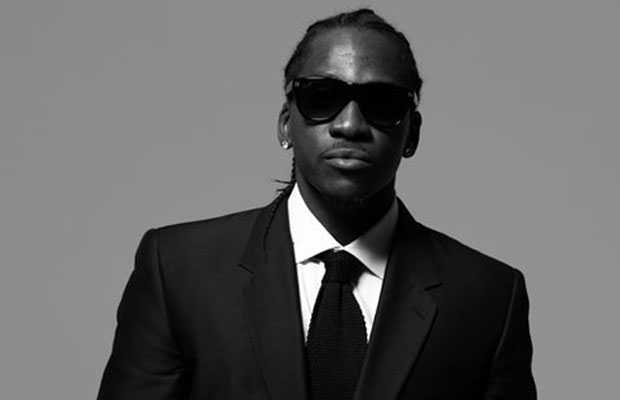 5) Tabi Bonney feat. Dee-1, Murs – "The Couch Cipher" (Prod. Ski Beatz)
Cracking the top five is Tabi Bonney out of the DMV (DC, Maryland, Virginia area), who teams up with Dee-1 and west coast heavyweight Murs on his new song "The Couch Cipher." Ski Beatz crafts a smooth beat that lends itself to all three rappers delivering three solid verses. My favorite line came courtesy of Murs: "We neck-breaking/Checking-mating/Tell ya homie shut up, he might get his respect taken." This track is featured on Tabi Bonney's new mixtape The Endless Summer that dropped last Tuesday, which is a re-release of his album The Summer Years from last September.
Pros: I really liked Murs' verse.
Cons: Even though the beat was smooth, it seemed like it was a little too simple.
4) Curren$y feat. Wiz Khalifa, Big K.R.I.T. – "Jet Life" (Prod. Big K.R.I.T.)
Spitta graces us with a new joint (pun intended), "Jet Life," that features Wiz Khalifa and Big K.R.I.T., who delivers the hook and production while Curren$y and Wiz handle the three verses. The song basically encompasses the Jet Life that involves lavish spending, "pockets swollen up" and living the fast life. If you are familiar with Spitta, you are familiar with his genre of "weed rap." I, however, see it as an artist understanding his lane and making songs about his passion. Even if it's weed. June 5 marks the debut of Curren$y's new album Stoned Immaculate, which is one of the best titles for an album I've seen this year.
Pros: Big K.R.I.T. showing his skills at producing once again. This is a strong single leading up to Curren$y's album.
Cons: I feel Wiz's verse could have been better.
3) Pusha T feat. The Dream – "Exodus 23:1" (Prod. Rico Beats)
"You shall not spread false reports. Don't join your hand with the wicked to be a malicious witness," So reads Exodus 23:1 in the World English Bible. Pusha T has taken the liberty of firing lyrical shots at Drizzy Drake (supposedly) on his new track, coincidentally titled "Exodus 23:1." Pusha is very angry on this track, and I fucking love it: "Fuck you playing games for, don't be scared get everything you came for." The beat is off the chain, produced by Rico Beats out of New York. Only thing I don't like about the track is that he didn't say Drake's name directly. Yet, I'm about 99% sure he's talking about that boy from Degrassi.
Pros: This G.O.O.D. track is proof that this will be a cruel summer.
Cons: Subliminal. Name names, Push!
2) Childish Gambino feat. Nipsey Hussle – "Black Faces" (Prod. Boi-1da)
It seems Mr. Glover is getting better and better each week. "Black Faces" is another track off Childish Gambino's next mixtape, that has him team up with L.A.'s Nipsey Hussle. Hussle opens up the song with some solid bars: "All gold rollie, black faces no blemishes/Legend in my city because I grind so vigorous." Gambino follows up, providing a killer hook that paves the way for his second and only verse. I'm loving what Childish Gambino brings to the table the more and more I listen to his tracks. The way he uses events within contemporary society and turns them is genius: "Magazines got black faces when somebody dies/I mean look at Donna Summers she was tryin to survive." Yeah I know, he's a pretty good rapper/comedian.
Pros: Beat by Boi-1da; Childish Gambino continues his growth on this track.
Cons: N/A
1) Killer Mike- R.A.P. Music (Prod. El- P)
Okay, allow me to break this joint down piece by piece if you will. Let's start with this beat made by El-P. I mean, this guy is like a fucking chemist when it comes to creating beats. It literally grabs you right out of the gate. Second, we have the hook provided to us by Killer Mike himself. "This is jazz/This is funk/This is soul/This is gospel/This is sanctified sick/This is player pentecostal." Yes! You damn right this is the culmination of what rap music is. Without jazz, without the soul or funk, there is no rap music. "What I say might save a life/What I speak might save a street," Killer Mike bellows on the opening verse, to show that he understands that even though it might just rap music to some, his voice (through rhyming) has the ability to reach someone who needs to hear something real. Someone like me.
Pros: Everything.
Cons: No results found.
—–
Mixtape of the Week
GLC – Cathedral
GLC is not your usual Chicago rapper. Many instantly think of Twista, with his rapid-fire delivery. Then there is Do or Die, who fused smooth melodic beats with soulful hooks courtesy of Johnny P. GLC has the ability to camouflage between the two styles, which is evident on his mixtape Cathedral. I was first introduced to GLC when he provided a verse on Kanye West's first album College Dropout, on the song "Spaceship." What I like most about GLC is he stays true to his style, which have been a gift and curse in his career. He has not been able to break into the mainstream music industry, but that hasn't deterred him from delivering new music.
The mixtape has a total of eleven tracks, and his produced in full by Blended Babies. My favorite tracks are "Cathedral," "Nation Piece" and "My Downfall." I have to praise Blended Babies on this mixtape, because he provided GLC with incredible production from front to back, especially on tracks like "Dirty Mackin," or when he incorporates some electric guitar strings and drums on the production of "Black 3's." I have to be honest, I was pleasantly surprised by the ability of Blended Babies; I can see why GLC wanted him as his producer for Cathedral.
To all my fellow GLC fans, Church is definitely in the building on his new mixtape. This is not down-South music. This is not DMV east coast rap. This is Chicago music, and GLC the Chitown representer embraces this moniker and makes me proud every time I hear his music. His style is distinct. GLC is damn near like a pimp transformed into a rapper, represents the Ism, and at times raps about Lake Shore Drive. I can dig it, Church!