Music
Can't Stop Won't Stop: 6/15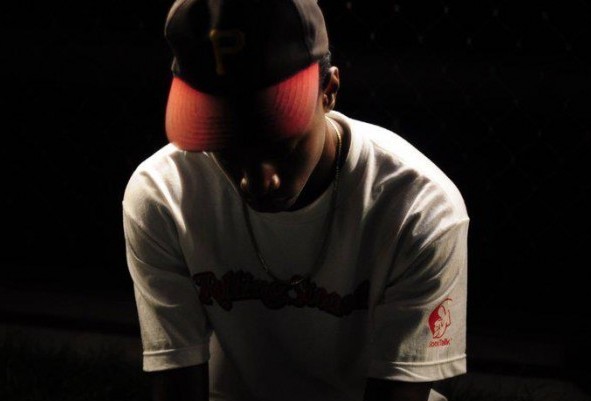 5) Kendrick Lamar feat. Dr. Dre, Twista –"The Recipe (Remix)" (Prod. Dr. Dre)
I haven't been a really big fan of remixes, unlike back in the late 90s and early 2000s where Puff Daddy (P. Diddy/Diddy/Puff/Sean Combs) wanted to remix every hot track. But then there's this remix, which dropped last week, of Kendrick Lamar's single "Recipe" with Dr. Dre, and features Chicago's very own Twista. Leaving me flabbergasted, the last verse that Twista supplied made "The Recipe (Remix)" worthy of top five status. For those who haven't heard the original track by now, Dr. Dre supplies the beat, which I'd argue is on the list of the top productions of this year.
Pros: Since it is the remix, I was able to sneak in one of my favorite songs. Twista's verse is ridiculous.
Cons: I can't think of one.
4) Mr. Focus feat. Los –"Best in America" (Prod. Stompboxx Music)
After checking out Prometheus this past weekend, I felt a deepened sense of pride in America, because apparently in different realms of the galaxy, shit is out of control. So when I saw the title "Best in America" by Mr. Focus, I wanted to check it out as a joke to see if it was any good. Turns out, he is really good. Featuring Baltimore rapper Los, I was caught off guard by both of their gifts for riding the beat so adequately. If you like new music, I suggest you check this track out.
Pros: New music ain't never hurt nobody.
Cons: Another verse would have been nice.
3) Pacific Division –"Automatic" (Prod. Swiff D)
From the West Coast, the group Pacific Division drops a new single this week called "Automatic." Rappers Like, Mibbs and BeYoung each deliver a verse which makes me question why I haven't heard of these guys before. Swiff D on the beat sets the perfect tone for a track that makes me want to ghostride the whip, or even bring back the hyphy dance. But in all seriousness, Pac Division needs to come out with a new project so I can add it to my collection.
Pros: West Coast rap is on the move!
Cons: I hope I'm not holding onto false hope for a new project from Pac Division.
2)Bangladesh feat. Pusha T, Jadakiss, 2 Chainz – 100 (Prod. Bangladesh)
Sheesh! With a beat from Bangladesh that people are comparing to the production on Lil Wayne's "A Milli" track, "100" is absolutely one of the top bangers of the week. Highlights of the track come by way of Pusha T and Jadakiss' verses, but the entire song suffers from the word "100" being repeated over and over and over. For fuck's sake! Bangladesh tries his hand at rapping and does a decent job, while 2 Chainz closes out with some solid bars. But again, I can't stand the guy repeating 100, pisses me off!
Pros: Beat, Pusha T and Jadakiss' verses.
Cons: Reread last sentence.
1)Big K.R.I.T. –"Thank You Kindly" (Prod. Big K.R.I.T.)
I just couldn't help myself. I mean, I really tried to find another artist and song to put at number one, but Big K.R.I.T. let out another soul-touching track with "Thank You Kindly." It's rare that rappers release tracks with the sole purpose of showing appreciation to those who supported (and even those who didn't) them from the underground to the big lights. It's refreshing. Describing his journey from hustling mixtapes to his first album, it's safe to say K.R.I.T. feels a sense of accomplishment. Humbleness is oftentimes lost in translation when describing hip-hop, but "Thank You Kindly" testifies that there are artists like Big K.R.I.T. who realize that without the support of fans, friends, and fellow MCs, his dreams would have remained aberrations rather than reality.
Pros: A demonstration of a humbled and appreciative artist.
Cons: I wish there were more artists like Big K.R.I.T. So I thank you.
—–
Mixtape of the Week
Joey Bada$$ – 1999
Following an endorsement from one of my good friends from H-Town (Houston, TX), apparently a kid out of New York named Joey Bada$$ has next. This is major, because it's rare for him to pump up anything coming from the East Coast, being he's all about of down-South music. So I obliged and downloaded 1999 by Joey Bada$$ just to get a taste of the skills he possessed. Please, I'm telling you right now, Joey Bada$$ is a problem. Anybody who thinks their spot is safe in the rap game, this youngster is on their heels. Yeah, I said it! One of the leaders of the Progressive Era movement, the man is only 17!
Containing fifteen tracks, I don't really know where to start with 1999. I love the whole mixtape from front to back. He sounds wise beyond his years, and very tuned into his social surroundings. Whether it's talking about race and avoiding the corruption and evils of the world on "Snakes" and "World Domination" (produced by MF Doom), Joey Bada$$ displays his impressive and content-laden lyricism. I'm warning you again, his skills are legit. And if you can handle those two joints, then I invite you to check out my favorite track, "Hardknock," featuring CJ Fly. Producer Lewis Parker conjures a beat that sounds like it escaped from the 90s and graced us in 2012, and Joey Bada$$ delivers two verses that should be locked up, isolated and placed in an insane asylum. Other top tracks for me were "Daily Routine," "Righteous Minds" and did I mention "Hardknock"? All jokes aside, if 1999 is a warning shot, then it's a declaration that the young Brooklyn artist has the lyrical artillery to wreck shit.