Music
Dear Big Brother: Torchbearers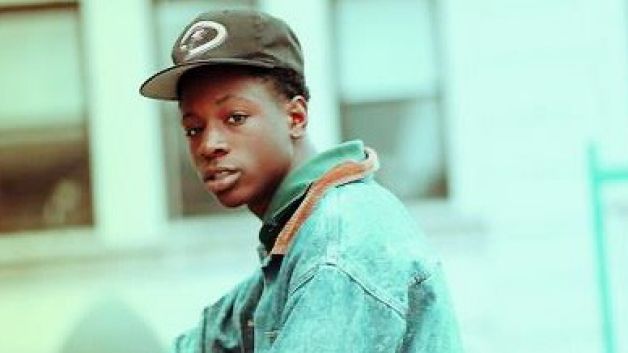 Every other Friday, in Dear Big Brother, Michael Alexander writes letters to one of the biggest influences on his life: hip-hop.
Dear Big Brother,
It's been a couple of weeks since I last wrote you. I hope reminiscing about Harlem World put a smile on your face. It certainly made realize how free and easy things seemed to be back in the day. I was one of the lucky few who was able to grow up in the golden era of rap. The 90s were a time to embrace the epic wave of talent that appeared from year to year. Whether it was Biggie, NWA, DMX or even the legendary Roots crew, as a music lover I was spoiled. Thinking about all these talented MCs, different in their own rights, they shared something that really resonated with me. Maybe it was the ability to tell stories, or perhaps how palpable their anger or pain was. But then it hit me. After thinking about what intrinsically links artists from that golden era of music, I landed on one word: passion.
I touched on this a few letters back, dealing with the rise of "ratchet" (damn I hate that word): there seems to be a loss of this passion in music. I won't waste your time harping on these negatives. I want to shed some light on inspirational artists who still embody this passion from the 90s. One of these torchbearers goes by the name of Joey Bada$$. I guess it's fitting that one of his best collections of work is entitled 1999. The youngster out of New York is the leader of his collective, named Pro Era. Big brother, if you just listen to a few of his tracks, you'd agree that this guy is every bit as talented as any MC out today. It's not just what makes him similar to the music I'm accustomed to, but rather how different he aspires to be. I heard he turned down a deal to join ROC Nation, headed by Jay-Z himself. Instead, he wants to create his own path. If songs like "Hard Knocks" or his latest release "Unorthodox" are just the beginning for the Brooklyn native, there's no question that his future definitely shines bright.
But it doesn't end there. There is also another prodigy I've become enamored with, out of North Carolina. An educated cat, whose lyrics contain both style and substance. J. Cole is one of those artists who refused to give up on his dreams. He had to deal with people constantly attempting to persuade him to act like he has a college degree, become a lawyer or academic and leave the mic behind. But he remained vigilant, made mixtape after mixtape, until he was finally able to breakthrough with his debut album Cole World: The Sideline Story. What makes J. Cole special to me still after following his rise to success, is he still carries that chip on his shoulder from when he was pushing his personal projects like The Warm-Up or Friday Night Lights.
But that type of mentality is what separates the great ones from the average. The drive and desire to constantly want to push yourself to be the best. If you haven't heard, he released an EP not too long ago, five tracks deep, titled Truly Yours. The first song is him rapping over one of L-Boogie's (Lauryn Hill for the rookies) most famous joints: "Zion," from her classic The Miseducation of Lauryn Hill. It's a yin and yang sort of marriage, or rather an opposites-attract union. Seems unlikely to work in the beginning, until they are coupled as one, and you realize how beautifully the two fit together. His ability to be creative, relentless, and conscious to his surroundings makes Cole World a beacon of hope.
There are a couple more of these torchbearers, like Big K.R.I.T., the whole Black Hippy Crew or Action Bronson. I could go on and on about these guys, but I know your attention span wanes at times having to read these long letters. So I'll close with this: being able to carry on a legacy is no easy task. There is no one particular algorithm that is able to 100% correctly predict if an artist will have success or not, which makes it difficult to separate the real talent from the pretenders. I'm no analyst who secretly possesses a secret formula. I'm still that little runt who used to beg for you to convince DMX to make another It's Dark and Hell is Hot.
I just love music that does more than convince me that having bottle service in the club, wearing Armani suits and driving Maybachs represents success. I learned the other night that a computer monitor is able to project over 16 million different colors, while the average human eye is only able to perceive five to six thousand of those colors. On a much smaller scale, that's similar to what's happening in music today. The internet, TV and media in general are just constantly projecting artist after artist as the next best thing since sports bras or Sketcher Shape-Ups. I feel the more I mature, the more I'm able to see more of these artists for who exactly they are.
From your little brother,
Mike