Culture
Dear Big Brother: Music Overload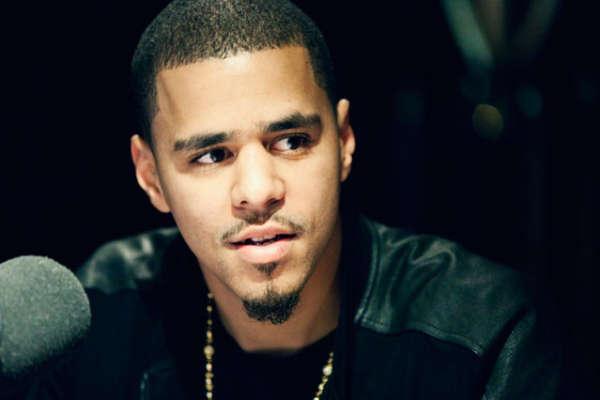 Every other Friday in Dear Big Brother, Michael Alexander writes open letters to one of the biggest influences on his life: hip hop.
Dear Big Brother,
I come to you overwhelmed. And I'm still figuring out if this is a good or bad thing. I was listening to Jay-Z's interview on the Breakfast Club this morning, and what he was talking about really resonated with me. I mean at this point, it's not a hidden fact that we are currently living in the information age. Data is being thrown at us in every direction, music included. Do you think this is bad? You could make a venn diagram with the positives in play. In the past two weeks, I've listened to the new Yeezy, Wale, Jay-Z and J. Cole. And add that to the new Joey Bada$$ and Chance the Rapper's Acid Rap, which dropped a few weeks back.
I just don't want to come off sounding like a spoiled brat. I don't want to be "that guy" whining about having too music to listen to. And that's where the positives stem from. I remember having to wait and wait for new music from my favorite artists to come out. Dare I say Detox? Like wtf, Big Bro? We get it, Dre, you can make dope ass headphones, but come on. Or Outkast? I just…anyway, there have been droughts during my musical journey that have left me somewhat scarred. Although the ability to throw my iPod on shuffle and have a song from Born Sinner chased by "Guilt Trip" off Yeezus capped off with possibly "Crown" from Magna Carta Holy Grail is incredible.
But what can be a gift can just as easily be a curse. I remember being able to digest an album for at least a month before another one was set to release. I mean, I was able to thoroughly enjoy Chance's Acid Rap for a few weeks before Yeezus and Born Sinner dropped. The thing is, I initially hated Chance's rap style and delivery. And his voiced pissed me off, reminding me of my disdain for Danny Brown. But that gap between big new releases allowed me to give his music an actual and thorough listen. But now my iPod is loaded with this wave of new music. I'm still trying to figure out where I want to rank Yeezus on my Kanye album list, but I also want to breakdown the growth of J. Cole from his debut album versus his sophomore release. And how Joey Bada$$ is handling his recent climb to stardom on Summer Knights.
Yet, like most things in life, it's important to find a balance. But I just truly appreciate what you provide for me, and I feel obligated to provide you with worthy insight. I like to show you how I've grown musically under your tutelage. It's just that nowadays those deep conversations we used to frequently have are now few and far between. I guess we're victims of the current times. It's just another instance that calls for both of us to adjust and proceed accordingly. Jay made it known on his interview that he didn't feel pressure to release his new music due to today's demand for instant gratification, going as far as ranking Magna Carta Holy Grail fourth out of all his albums. It was refreshing to hear his honesty, yet I expect greatness out of HOV on every album. We can't always have what we want, I suppose.
Your little brother,
Mike