Culture
Dear Big Brother: Anti-radio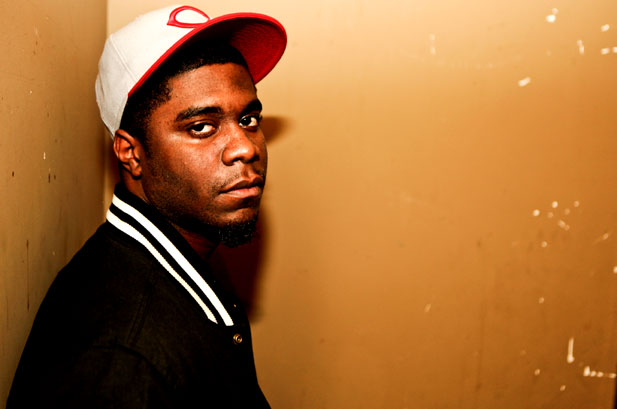 Every other Friday, Michael Alexander writes open letters to one of the biggest influences on his life: hip-hop.
Dear Big Brother,
My last letter was an emotional one, I admit, but it hurt to see one of your greatest musical inspirations fall so far from grace. It's just hard for me to understand those who don't take care of their responsibilities when they're so much better off than, say, myself. Emotions, in your line of work, are often seen as weakness. You have to represent your hood and all that bullshit. 2pac was the first well-known artist who made it okay to let your feelings be known. Well, rather, he made it marketable, no matter if they were on ballads like "Dear Mama." To be honest, I don't think he really gave a damn. If there was something on his mind he was going to get out one way or another.
The face of "emo-rappers" has changed. This isn't a shock, seeing that things change rather rapidly these days. But we all have that one song or MC we want to listen to at special moments in time. For me, during undergrad, there were times I relied heavily on Jeezy. You know, the Snowman. The guy who stayed with his signature ad libs. Feeling pissed? Throw on Thug Motivation. Feeling anxious? The Inspiration. I'm far from a thug, and have never trapped a brick a day in my life, but that doesn't stop me from listening to his albums. Everyone can draw their own meanings from music.
The thing about emo-rappers is that it's a hard subgenre to market to the public. It struggles to generate revenue, which makes it harder for music execs to promote it. And the business side of me gets that; everything is about checks and balances, debits and credits, money. This makes it difficult for artists like Big K.R.I.T. to break into the mainstream. I've told you this before, but I hope K.R.I.T. never goes mainstream. I hope he never reaches "radio play." I know that's selfish, but he's one of those "once in a lifetime" artists you tell your kids about. You know, sitting in a rocking chair, old as hell, talking about "I remember the times when music used to be music."
But when discussing Big K.R.I.T., it goes beyond emotion. To me, it's something deeper and more profound. He's from Mississippi, born and raised in the South, from a different line of work and probably older, but his lyrics seem like they were meant for me. Not just a select collection of tracks; I'm talking about it all. That's from the beginning with K.R.I.T. Was Here to the end of King Remembered in Time. I feel like only you can understand. You were always the one to reassure me that it was okay to listen to DMX, even though everybody else thought he was crazy. I try to hold these talks with people whose opinion I value, but a lot of things get lost in translation. It's too hard to convey the adrenaline rush that happens when I hear songs like "Touchdown" or "2000 and Beyond."
The point to all of this is that I'm anti-radio. If you would have asked me in grade school about music, a large majority of the songs or artists I liked you would have found on B96, WGCI or 92.3. But maybe I got tired of hearing the same twelve songs on a continuous hourly loop. I was able to realize that I enjoy songs and artists that aren't mainstream. MCs who you have to search mixtape websites or music forums to catch a glimpse of. I know this is a little random, but have you seen Action Bronson's new EP cover? It's fantastic because you can draw your own conclusions about exactly what's going on in that bathroom snapshot. But all jokes aside, of course I want to see my underground favorites enjoy their moment in the spotlight. They work so damn hard on their craft that it should be rewarded. I just don't want their music to suffer as a consequence.
From your little brother,
Mike