Music
Can't Stop Won't Stop: 6/8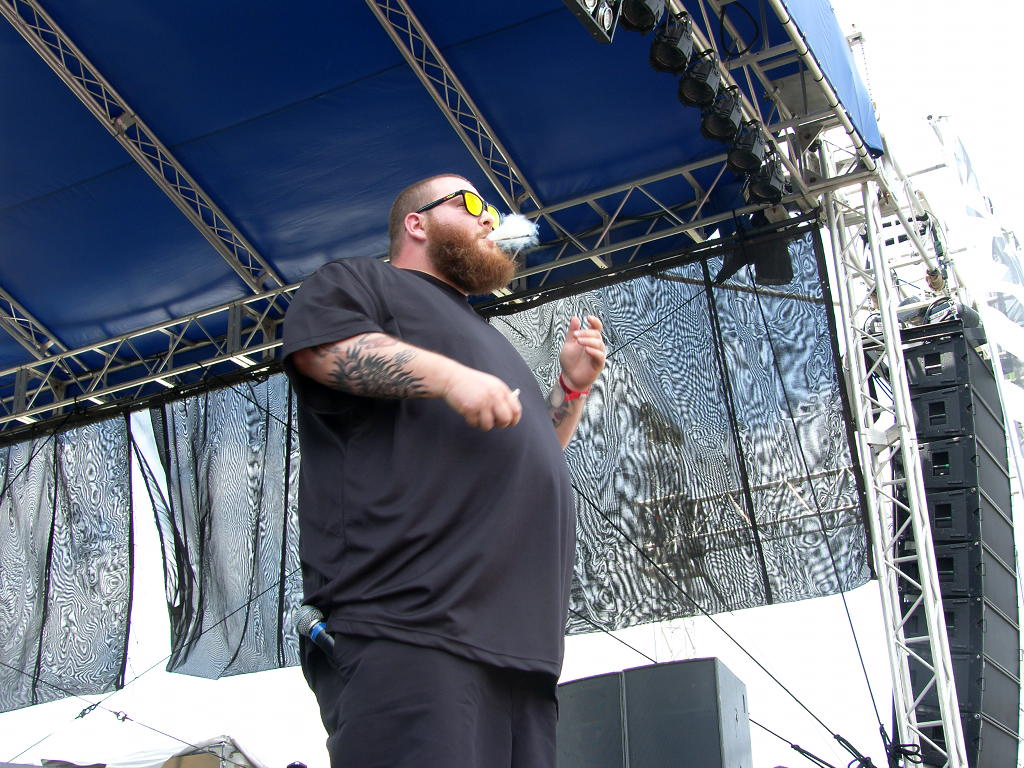 5) Pries – "Foreal" (Prod. Jayze and Ohsi)
Here's a new track from Pries, in conjunction with an explosive beat by Jayze and Oshi. "Foreal" cracks my top five this week, which showcases the lyrical abilities of up-and-comer Pries. William is his next mixtape, slated to drop soon. I really dig the hook and beat a lot, and the two verse Pries delivers makes this a track worthy of recognition.
Pros: New music, love the beat.
Cons: He foreal overuses the word foreal.
4) Large Professor – "Kick Da Habit" (Prod. Large Professor)
One of the greatest to ever do it in hip-hop, Large Professor releases "Kick Da Habit," which will be featured on his new album Professor @ Large. I know Large Pro is known for his renowned production on classic albums like Illmatic , but he also posses the talent to kick some solid bars. 90s-style rap is prevalent on all three of his verses, which some old-school artists just can't get away from because they can't seem to "kick the habit." It's a way of thinking or rhyming that is ingrained in them, and it's refreshing to hear Large Professor still creating new material for the music scene. Be on the lookout on at the end of June, when Professor @ Large is scheduled to drop.
Pros: The legend shows he can hold his own on the mic, and his production is of course up to par.
Cons: I want the album now!
3)Terrace Martin feat. Problem, A Da Bu$iness and Kendrick Lamar – "SSL (Sound, Solid, Logic)" (Prod. Terrace Martin)
What we have here is a conglomeration of some of Cali's finest MCs lending bars to Terrace Martin's new track "SSL." Terrace is also the producer of the track, and it's a feature on his new album slated to drop at the end of August entitled 3ChordFold. Each MC is allotted one verse to debut their lyrics, and none disappoint.
Pros: Kendrick's verse will leave you in awe. I'm eager to see how Terrace's 3ChordFold will turn out.
Cons: One featured artist too many?
2)Inspectah Deck – "American Way" (Prod. Inspectah Deck)
If you haven't heard that the Wu is Forever, then allow me to introduce one of its members to the forefront. One of the Shaolin warriors who goes by the name of Inspectah Deck, or Rebel I.N.S., delivers the new joint "American Way." The rhyming makes me reminisce of the epic verse he dropped on Raekwon's "Guillotine Swordz" off Only Built 4 Cuban Linx. According to his Twitter account, this song is to be featured on his new project Cynthia's Son, coming in August. And yes, that is Nino Brown from the classic film New Jack City setting the stage as the song's intro: "Ain't no Uzis made in Harlem!"
Pros: The Wu is Forever!
Cons: N/A
1) Big K.R.I.T. feat. Melanie Fiona – "If I Fall" (Prod. Big K.R.I.T.)
I have been waiting months for Big K.R.I.T's album Live from the Underground to drop. With those lofty expectations, I never thought I'd be blown away by a song like "If I Fall" so quickly. The vocals that Melanie Fiona lends to the hook are simply perfect. To be honest, there were about three tracks that I kept in consideration for the top spot from Big K.R.I.T.'s album, but the three verses from this song just spoke to me. It's a special song that you can close your eyes to, tilt your head back, and let the rhymes of the Mississippi MC nestle into your ears.
Pros: This is one of the best songs I've heard all year. It has everything.
Cons: None
—–
Mixtape of the Week
Action Bronson – Blue Chips
Hailing from Queens, New York, we have the latest project from Action Bronson: Blue Chips. The delivery is impeccable, and makes hip-hop heads immediately recognize the NY style of flow from the top. The man has talent! Bronsolini can hold his own lyrically with any new artist out right now. Action Bronson has the slick ability to deliver heavy punchlines one after another. He leaves you wanting more. Also, as a forewarning, the replay button on certain tracks like "Double Breasted" and "Steve Wynn" will be used excessively. He's had me hooked ever since his performance at Soundset a couple weeks back. Blue Chips dropped a few months ago, but I don't give a damn, this cat is that good that I had to double back and download it.
The 16-track mixtape is like taking an unexpected roller coaster ride. You were prepared for something that seemed harmless, and just wanted something to pass the time. But then you hear a double entendre that makes you check if your seat belt is fastened correctly. Weirdly enough, that's just the beginning of the ride. As your head involuntarily jerks back and forth as a reaction to "Pouches of Tuna" and "Steve Wynn," it leaves you excited for new surprises that hopefully lay in store. Then there's that huge, unexpected drop on "Double Breasted" that you thought you were prepared for, but makes you scream in excitement as your arms fly in the air. . "Hookers at the Point" lets you know that this is a ride you will have to get right back in line for as soon as it comes to a halt. Problem is, you hate the idea of it stopping. As your journey nears its end with "Tapas," you curse aloud for not knowing that such a treasure laid right under your nose. Conductor Bronson has the ability to catch you off guard.