Music
Can't Stop Won't Stop: 7/6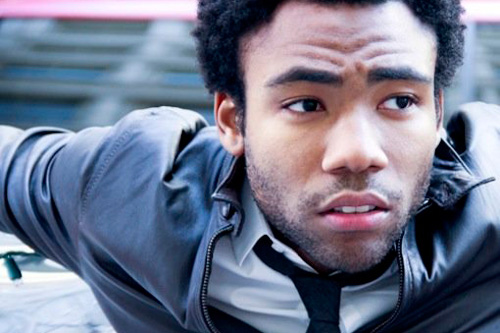 5) Jon Connor –"Scriptures" (Prod. Block Symfony)
Cracking my top five this week, we have "Scriptures" by Jon Connor. "Pray for my enemies, but y'all don't hear me tho," screams Jon Connor on the hook as he proclaims on his two verses that he's different than the fakers who have infested the current rap scene. Jon Connor has a direct animosity toward the industry as well, and has no qualms about letting his voice be heard. I feel this is the tone his new album While You Were Sleeping will set, and maybe wake up those who have been sleeping on his artistry.
Pros: I like how Jon Connor is trying to distinguish himself from other MCs.
Cons: I had no problem with the lyrics or the songs, but hopefully Jon Connor's skills will finally be recognized.
4) Wiz Khalifa feat. 2 Chainz –"It's Nothin" (Prod. Drumma Boy)
It's Taylor Gang or play in traffic! With another single off his upcoming O.N.I.F.C., Wiz Khalifa drops "It's Nothin." Along with "Work Hard, Play Hard," Wiz seems like he's diverting away from the blueprint for Rolling Papers, and trust me: that's a good thing. The production of Drumma Boy is the star of the show on this track. And I'm starting to wonder if 2 Chainz just raps to make people laugh, because his punchlines are hilarious to me: "I told yo hoe my chain so cold it's on Theraflu." Absolute comedy.
Pros: Production.
Cons: "Sub zero flow, when I spit I see snow flurries" – 2Chainz
3) 50 Cent –"You Will Never Take My Crown" (Prod. Focus)
I don't know who is to blame for this resurgence of 50 Cent. This is the old, hungry, middle finger to everyone on the planet version of 50 Cent. "You Will Never Take My Crown" is produced by Focus, who takes a Jamaican-infused beat from Sizzla's "Solid as a Rock" and allows 50 to deliver punchline after punchline. Now, it's no mistake his fans (me included) have been critical of him for not living up to our expectations after he got acclaim and a shit ton of money. And after listening to two verses, it's safe to say he's more determined and pissed off than ever. G UNIT!
Pros: Second verse.
Cons: N/A
2) Pusha T feat. Kanye West –"New God Flow" (Prod. Boogz, Tapez and Kanye West)
It's a cruel summer and you're in G.O.O.D hands; that's the message I took away from Pusha T and Kanye West's new hit "New God Flow." Two verses from Push and a closer from Kanye compliment the creativity of a soothing-yet-menacing beat by way of new producers Boogz and Tapez, who sample the classic Ghostface Killah track "Mighty Healthy" off Supreme Clientele. Funny, no matter how hard they try, they can't escape the greatness of the Wu. I do, however, agree with the critics of Pusha T and Kanye ,who claim they rhyme about the same subject matter, but I feel Pusha T lets his intentions be known that he wants to be more than just a side attraction in G.O.O.D. Music. "I came aboard for more than just to rhyme with him/Think '99 when Puff woulda had Shyne with him."
Pros: Pusha T's first verse, good sampler for the G.O.O.D. compilation coming later this summer.
Cons: "I from the 312, where cops don't come through, and dreams don't come true." – Kanye. After the escalating violence in Chicago, it's an ugly truth.
1) Nas feat. Large Professor –"Loco-Motive" (Prod: No I.D.)
Ladies and gentlemen, Nas is top five dead or alive! God's son graces the top spot this week with another track off his upcoming album, due out July 17. I know, I know, this is like the fourth time I featured a Nas track in the top five, but I'm left few to no options when it's obvious he's been in the lab creating some 2012 ether. And "Loco-Motive" might be the best leaked track off the album so far. The song just feels and sounds like the old Nas, and No I.D. aids Nas with a beat suitable for what Nas says is geared for his "trapped in the 90's niggas." Listen and observe how Nas just dissects the track and inserts his memoirs of Queen Bridge ascension from the project concrete to the top of the game.
Pros: Flow, No I.D. does it again, and I love Large Pro playing the hype man role as the bridge for each verse.
Cons: Zero.
—–
Mixtape of the Week
Childish Gambino – Royalty
Alert! At this point, this is the mixtape of the year. Childish Gambino has officially customized his own firecracker in musical form on Royalty. Simply put, it's brilliant. And I know I was critical on him a week ago for using what I deemed the "Drake Effect," but he demonstrates on Royalty that as a incredible lyricist, he's able to make it work. And when I say "Drake Effect," I was not giving Drake credit for being the first to ever fuse R&B and rap into one (Mase and Bone Thugs N' Harmony did it in the '90s), but that he's the one artist who profited most. The production is exemplary, from the likes of Childish Gambino himself, Beck, Skywlkr (especially his production on "Toxic") and Boi-1da. And guest features from Bun B, Ab-Soul, Danny Brown and Shaolin warriors RZA and Ghostface Killah only added to the unsuspecting Independence Day treat.
I was expecting "just another" mixtape from Childish Gambino's Royalty. What happened was more like when you were younger, and expected to open a gift on your birthday or Christmas, and what was disguised as clothes turned out to be the latest video game. Or how about that exam you didn't study for in college that was 20% of your grade because your buddy Reggie wanted you to take part in his Jim Beam vs. Jameson challenge? And boom, an A-! Childish Gambino tricked me. His 18 tracks contain the power of an M80, three roman candles and no trace of those weak-ass sparklers (well, maybe on "Make It Go Right"). I could go on and on about tracks like "American Royalty,", "R.I.P.," "Real Estate" featuring the one and only Tina Fey or "Silver Pillow," but then I'd just be ruining the surprise. You honestly have to listen to the songs to understand my position. And who knew a natural born jester like Donald Glover had the ability to deliver something so regal? He did.