Music
Can't Stop Won't Stop: 5/4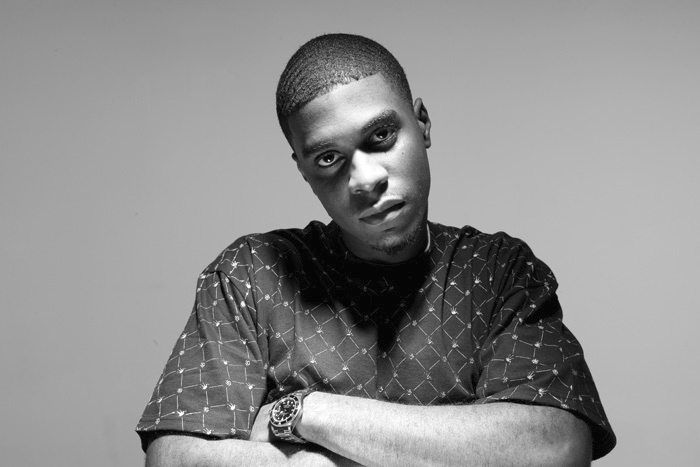 5) Local-MU12 feat. Fokis, Stryfe, RP, NOM – "I Like It" (prod. Real McKoy)
A soulful beat and real lyrics are both exhibited on this track from Loyalty Digital Corp member Local-MU12's single "I Like It." Featuring verses from the MC and fellow teammates Fokis, Stryfe, RP and NOM, he delivers a banger that I just couldn't get out of my head all week. Again, this is new music, so open your minds and ears, and hopefully you can enjoy what these cats are bringing to the table.
Pros: New /different music, catchy hook, flow.
Cons: It's hard for me to be critical of them; it's refreshing to hear something new.
4) 50 Cent feat. Snoop Dogg, Precious Paris – "Remain Calm" (prod. Kon Hathaw)
Grime-y! That's the first word that came to mind when I heard the new track by G-Unit leader 50 Cent. Snoop Doggy Dogg and lady MC Precious Paris hold their own on a beat conjured by Kon Hathaw. But again, I love how gutter the song is, which made it an imperative for me to secure a spot on the top five for "Remain Calm." This is a single from a project 50 Cent has done with DJ Drama, to be released in late May.
Pros: Beat is just so filthy, it makes you want to scrunch your face up and bob your head to it.
Cons: I would have liked to hear another verse by 50, instead of Precious Paris.
3) Krizz Kaliko feat. Tech N9ne, Twista – "Kill Shit" (prod. Seven)
I grew up on Psychodrama, Do Or Die and Twista's Chicago rapping styles, and "Kill Shit" is a track that makes me reminisce about those days. Super-fast rap styles aren't favored by some, but Krizz Kaliko, Tech N9ne and Twista just massacred this joint. I mean there really isn't much to say, other than if you want your mind blown, proceed.
Pros: For fans of fast rap.
Cons: Not everybody will appreciate this type of art, but I'm fine with that.
2) Nas – "Daughters" (prod. No ID)
Nasir Jones, one of the greatest to ever grab the mic, delivers another positive content-riddled track meant to speak to the men of the world raising baby girls on his new track "Daughters." Another hit to be featured on his upcoming album Life Is Good, it is literally one of the best tracks I've heard all year. Aside from the flow and beat by No ID, his lyrics about trying to hold on to his maturing baby girl are breathtaking. I heard this track last week, and had already slated it for a top spot on this list the moment I heard it. The openness Nas always displays in his music never grows old.
Pros: Lyrics, conscious rap.
Cons: ?
1) Big K.R.I.T. – "I Heard It All" (prod. Big K.R.I.T.)
The Mississippi MC once again delivers with "I Heard It All." K.R.I.T.'s ability to craft his own beats and deliver real lyrical content that describes his feelings in connection to the modern-day rap game is incredible. "I Heard It All" speaks to the struggles of constantly being overlooked, sold bullshit by execs and asked to change his image to sell more. He drops a line in the second verse that speaks volumes to the type of MC/person K.R.I.T. is: "If skinny jeans means big dreams, than no thanks I'm just fine." Thank goodness for the free thinkers like Big K.R.I.T.; he's an endangered species in this new rap world.
Pros: Everything.
Cons: Not a damn thing. Listen to this on repeat!
—
Mixtape of the Week
Jadakiss – Consignment
People, this is a mixtape. I just want everybody reading this section to keep that in context if you choose to check out Jadakiss' Consignment. With his new CD slated to drop this summer, Consignment supplies music enthusiasts with a smattering of new music from the NY artist. Guest features range from Fabolous, Wale, D'Block OGs Styles P and Sheek Louch, Ace Hood, Gucci Mane and Lloyd Banks. Production is solid from top to bottom, featuring beats from Jahlil Beats, Marley, Divine Bars and Equator, Pitchshifters and Vdon.
The mixtape boasts 19 total tracks, including an intro and outro interview conducted by music mogul Shaheem Reid of XXL Magazine. My top tracks on Consignment are: "Nightmares and Migraines," "Paper Tags," "Respect It," "I Want In" and "Hustle Like a Muh." Overall it's a solid compilation of a variety of styles, due to the guest features that appear. Again, this is free music that plays as a precursor to the upcoming album. This mixtape to CD standard seems to be essential in rap now if you have a record set for release. I'm always down for free music, so I appreciate a veteran like Jadakiss creating Consignment.
This will go down as one of the top mixtapes of 2012. Yeah, I said it. I make this claim because not only do the guest features on the tracks bring top-notch material to the table, but Jadakiss has never been a slouch himself. I've heard some criticize the mixtape for having these other artists on and consequently outshining Kiss. I wholeheartedly disagree; in fact, I feel that's the unsung beauty of Consignment. The whole message behind giving someone something on consignment is doing them a favor with the understanding of repaying their dues. That's one of the main reasons why I think Jadakiss picked this specific title. He could have easily made a tape solely with D'Block, or just himself for that matter. By inviting the other artists (old/new), I feel he also he wanted to demonstrate that no matter what the style may be, he can still hold his own with anyone in the game.