Music
45 RPM: Wu-Tang Clan (Pt. 4)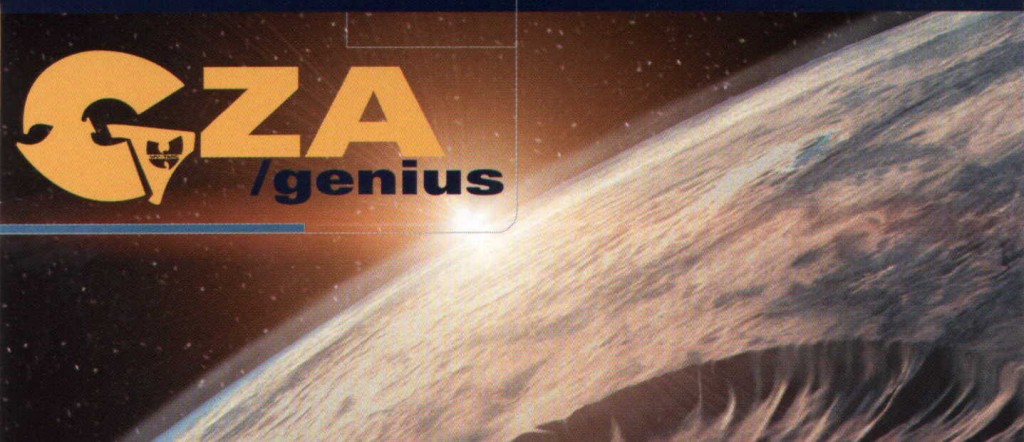 This is part four of an ongoing 45 RPM series on the Wu-Tang Clan's essential discography. The previous installments can be found in the sidebar to your right.
GZA/Genius – Beneath the Surface (1999)
Go hard or go home. What's this? I want my masterpiece. I want Liquid Swords II. Boo-hoo. Independent-shmendependent. And where's RZA?
Chill out: Wu-Tang have always been decidedly democratic, and have gone on about not having a particular "leader." They say this to keep the Clan from caving in on itself. Both we and they know that RZA is the lynchpin of every solo record, so most Wu efforts since '99 have been exercises in distancing themselves from RZA's cold hand on the console. It makes sense. And hey, RZA's not entirely absent. He produces one track on Beneath the Surface–"1112" (it sounds like a Wu-Tang Forever B-side, nothing special)–and goes hella hard lyrically on the expertly-produced "Hip-Hop Fury." The song bumps a classic 90s bass and a glassy, elegant piano line, with some expected Wu synth charges thrown in to keep it exciting.
A beat not crafted by RZA can do such magic? Believe it. It was an affiliate named Arabian Knight, who along with Mathematics handles most of the musical end of the album. A different perspective on the beat end should be welcomed. Arabian Knight and Mathematics do it mostly with string samples: "Breaker, Breaker" fuses walkie-talkie sounds with distilled strings and GZA's ridiculous Genius ("The name ring the bell, killable two syllable/The Wu is coming through, the outcome is critical"); "Stringplay" is equally playful, with Meth and GZA talking sex and mad similes over a dancing, string-plucking rhythm. Album champion "Publicity" has compressed "epic" strings with a spirited, varied hi-hat-and-snare beat. GZA literally tears your face off from the back of your head: "Like those who feast on hogs, eat Murder Dogs/A Village Voice kid with his heart and soul calm/Killa bees produce the honey, that fortify the platinum/Plus the DJ claws fiend to scratch them/Thus street team take shots at criticism/Promotional vehicles wiffin wit mad rhythm."
"Beneath the Surface" and "Victim" throw in soothing female R&B singers (why can't it be raw enough? bawww) while "Amplified Sample" and "Feel Like An Enemy" emanate echoes of old-school minimal Wu. "Mic Trippin'" is the little brother of Ghost's "Nutmeg." GZA's skits shy from goofy thugspeak into more thoughtful, conscious spots disguised as faux-radio commercials. Liquid Swords II? Heavens no. The style is different, not as good, but let's be real, GZA could spit over duck farts and it'd be fine. RZA who?
Inspectah Deck – Uncontrolled Substance (1999)
Daddy's little disappointment: RZA's great flood destroyed all the original tapes for Uncontrolled Substance, originally slated for a '95 release. The Rebel INS started over from scratch, with much less input from RZA. Much like with Beneath the Surface, the fanbase often laments. It's more than this though–the album can often be too Uncontrolled and not enough Substance. Overlong, sans hooks, devoid of any major Clan member, and what's happening with "Show N Prove?" Raw, yes, and a mostly strong, compelling vocal/lyrical performance from Deck. But let's face it–INS has always been hailed as "lesser Wu," down there with Masta Killa and U-God as those last few members you can never quite remember when rattling off all nine at a bar to prove your fandom. It's unfortunate, because Inspectah D. is quite talented, one of the harder members of the Clan. Uncontrolled Substance isn't clogged with duds, but rather with points that blend together unmemorably.
So what's so essential about it? "Elevation" is one of the best songs between all nine Clan members. A laid-back, jazzy, vinyl-smooth wah beat accompanies INS's most compelling wordwork: "Where I come from young ones pump jums for lump sums/Bustin guns, trust none, become son/Truths fell from loose shells that propel/Where I'm dwellin, niggas bail, tellin what you sellin" but one could cite every spoken word in the song in all its perfection. Snare rolls, trumpets and piano boost  the racing-themed "Grand Prix," and "Hypodermix" is a darker tough-guy  jam dense with skips and effects. None can discredit the one-two-three-four punch of "Intro," horny RZA-bred "Movas & Shakers," lean Wu-classic "9th Chamber" and the outstanding title track. Like audiences craving the lost original ending of Welles' "Magnificent Ambersons," we're given a satisfying product that only could've potentially been perfect. Speculation is worthless. Uncontrolled Substance is what it is: uneven with moments of brilliance.