Music
Can't Stop Won't Stop: 4/20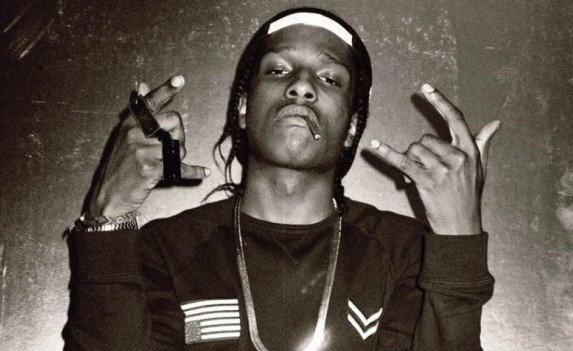 5) Meek Mill – "Flexin on 'Em" (produced by Jahlil Beats)
No stranger to monstrous beats, the renowned Jahlil Beats delivers once more on Meek Mill's new jam "Flexin on 'Em." It's one of the tracks to be featured on Meek's new mixtape dropping in the next couple of weeks, Dreamchasers 2. Meek spits three verses that are raw and grimy, but lack content. I've been a fan of Meek Milly from Philly way before the MMG movement started, when he was making the Flamers mixtapes, so it's good to see that he is starting to get more recognition for his talent. Let me reassure you, if you don't like the material that Meek Mill is delivering on this track, the beat is equipped to blow your damn speakers out.
Pros: Production, first verse, preview to upcoming mixtape.
Cons: Lack of content.
4) A$AP Rocky – "Goldie" (prod. Hit Boy)
I haven't bought all the way into the A$AP Rocky movement, but I like this track. Again, Hit Boy conjures up another banging-ass beat, and A$AP's two solid verses feature a flow that fits in damn well with the production. The chorus, though, is too slowed down and a little dark-sounding for my liking. This'll be featured on his upcoming album Long Live A$AP, which I hope will be just a sample of good things to come for the NY artist.
Pros: Another tough beat from Hit Boy, flow.
Cons: Slow, droning hook.
3) Big K.R.IT. – "Sideline" (prod. Big K.R.I.T.)
One of the best MCs in the game right now, Mississippi's Big K.R.I.T. provides the masses with a track off his recently released five-track EP entitled 4eva N a Day (Road Less Traveled Edition), available right now on iTunes. The acclaimed underground rapper is also a producer, which is on display with his creation of a smooth melodic beat that compliments his lyrical prowess. His content is also one of the attributes that fans like myself dig in K.R.I.T.; for example, "I can't play the sidelines, with all my folks in the stands/Giving up just ain't a part of the plan." I can't explain why, but I buy into the rappers who speak about their struggles. Perhaps it's the openness they convey through their lyrics that appeals to me. Or, maybe it's because me and a lot folks out there can relate to it, one of the beautiful bonds musicians and listeners share.
Pros: Content, peaceful/laid back/mojito drinking-type beat.
Cons: Would it be asking too much for a third verse?
2) Microphone Tone, Kendrick Lamar, Jay Rock – "Cruel" (Prod. Nachural)
FIRE! "Cruel" is a new track that's been under construction for a couple of years, featuring verses from K.Dot, Jay Rock, and Microphone Tone. Another banging-ass track, this one features a beat by producer Nachural that lays the perfect foundation for all three artists. In between the verses, DJ No Phrillz provides some old-school scratching that harkens back to my beloved 90s era. I encourage everybody who enjoys good hip-hop and sick-ass beats to listen to this joint, preferably on repeat.
Pros: Three hot verses, delivery, old-school vibe, beat.
Cons: Makes me miss consistent, real music.
1) Wiz Khalifa – "B.A.R."
In honor of the holiday festivities today, I had to take it back to one of my favorite tracks. Notorious toker and rapper Wiz Khalifa featured this track on his mixtape Burn After Rolling after his departure from Warner Bros. Records in 2009. Every playlist for the holiday should at least include one Wiz song, it only makes sense. Be safe, and enjoy.
Pros: Four.
Cons: Twenty.
—-
Mixtape Review: Jon Connor – The People's LP
Connor pays homage to all of his home state on the recently released The People's LP mixtape. I remember somebody mentioning the name Jon Connor a few months back, and I took it with a grain of salt. Dumb fucking move; I did myself a disservice. Jon Connor has a unique, rapid-fire flow and the punchline delivery is exceptional. More than anything, the content, desire and emotion that he spills into his music is immediately noticeable, making his passion palpable. He wants next. He's got to have next. That's the message I got after listening to the mixtape. The combination of that passion and some early-era Slim Shady-style beats proves to equal pure fire.
The mixtape has a total of 18 tracks, including 2 bonuses. One of Jon Connor's targets is the music industry for their lack of ability to recognize talent. He makes  this immediately known in his intro track, spitting, "I'm so sick and tired of this YouTube shit/I fall off a ladder, I get a million YouTube hits/So how the fuck is that the way companies choose music/That's just the way to sit on their ass and not do shit." My top tracks include: "Cold Wind Blows," "Cleaning Out  My Closet," "8 Mile Road," "Hello" and "Stan." Real rap music is rare today; you have to take a fine comb and sift through the shit so many veil as "rap music." Sme critics will wave a finger of disapproval because Connor takes legendary beats that Shady ripped to shreds years back and sampled them, but that is the beauty of his mixtape. Even if you don't dig The People's LP, hopefully it will force you to find and listen to the original Marshall Mathers LP, because in Connor's words, "at least you would be listening to real shit for a change."