Culture
Monday Morning Roundtable: Best shows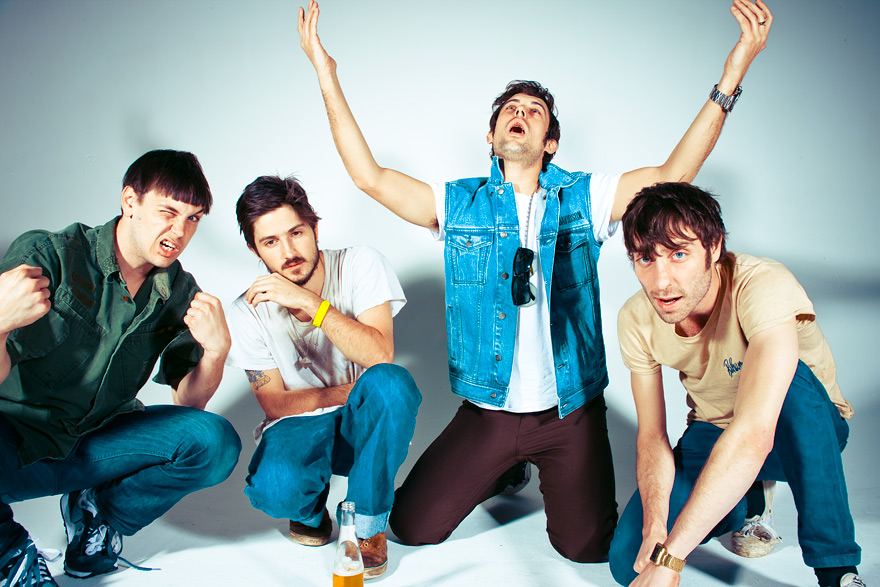 This week, the Heave staff was asked:
What's the best concert you've ever been to?
Adam Cowden
U2 at the United Center in 2005. If you think you're too cool for Bono, you're not. He will blow your fucking mind.
Cory Clifford
The five best concerts I've ever been to were The Black Lips each time. They have a swagger to them that makes for an insanely energetic, chant-along, drunken mess of a show. I saw them at the Logan Square Auditorium one time, and their drummer mooned everyone at the end of the set. The Black Lips create memories, man.
Jonathan Mondragon
The final These Arms Are Snakes show. It was sold out (by far the most packed I've ever seen Subterranean), and the selection of songs was perfect. The crowd wasn't even a crowd. It was just a sea of heads crashing everywhere while the band summoned chaotic, groovy destruction for an hour and a half. The singer grabbed my Clash beanie, wore it for the remainder of the set and grabbed two other dudes' beanies and stuffed them in his pants. Then they broke up 2 months later. Life is hard.
Chris Osterndorf
Geez. I'm sorry to be such a one trick pony, but if I had to pick I'd go with Kanye West on the MBDTF tour. I've seen a lot of great shows, but witnessing this guy at the top of his game was, on a level of pure showmanship and entertainment value, incomparable. Ok, give me a couple of weeks to listen to Yeezus, let it really sink in, and by then my Kanye fever should have worn off enough where I can talk about something else.
Amy Dittmeier
I've seen The Flaming Lips multiple times (I think maybe about 5 or 6 now), and they put on the best show. Nothing beats Wayne Coyne in a bubble, dancing aliens, and inspirational songs about girls fighting robots.
Trent Zuberi
Manowar at the Agora Theater in Cleveland. I waited 15 years to see them and it was the most surreal concert experience I've ever had.
Dominick Mayer
This is a tough one, but I have to go with Mastodon/Against Me!/Cursive/Planes Mistaken For Stars at the Riviera in May 2007. This was huge for a few reasons, chiefly among them that a) it was my first show that wasn't at an amphitheater, b) it was my first time seeing AM!, my all-time favorite band, live and c) I skipped my senior prom to go to this show. To this day, Mastodon is one of the loudest live bands I've ever seen (rivaled only by Boris, but I saw them in a much smaller space), and the whole show was great. That all of the above were touring behind good to excellent albums didn't hurt either.