Culture
Friday media round-up: 2/14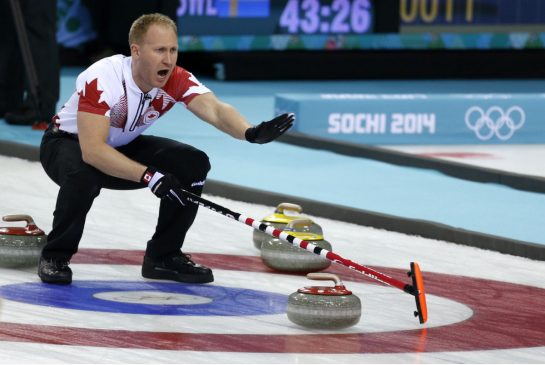 Here's what the Heave staff has been into this week:
I just want to watch this future door open all day:
One word: curling. I've got Olympic Fever and the only way to cure it is fewer burnt stones and more freezes closer to the button…I have no idea what I'm talking about, but I sure as hell can't get enough Ice Swiffer Shuffleboard. Here's a picture of the wonderful Norwegian curling team.
Don't say House of Cards Season 2. Don't say House of Cards Season 2. Don't say House of Cards Season 2.
Um… House of Cards…Season 3?
BiRd-BrAiNs by tUnE-yArDs has always subconsciously been one of my favorite albums since I heard "News" while working for my college's radio station my freshman year, but it wasn't until I started obsessively listening to "Gangsta" off w h o k i l l that I realized how much I like Merrill Garbus and the sheer insanity she produces. Everything about "Gangsta"—from the bass line and the human imitation of a klaxon that starts it to the infectious sax line that comes in at the end and the hypnotic chorus—is a really well-crafted musical journey that's guaranteed to take you strange places while you ride the CTA.
I'm on a huge Manowar kick after seeing them last weekend. They are my all-time favorite band, and this performance exemplifies how epic they are. Bringing every past and present member of the band to perform at once is unreal.
I just finished reading Resonance, the last book in John Meaney's Ragnarok trilogy, and if you're not afraid of a really long science fiction story I'd recommend it (though I'd also recommend reading the first two installments, Absorption and Transmission, first). As with most science fiction writers, Meaney struggles a little with things like realistic dialogue and character development, but the story itself is worth it. The books encompass several stories, actually – from that of a 7th century Norse raider to that of a 27th century Pilot living in Mu-Space – and brings everyone together in a final battle against the darkness that threatens the galaxy. All in all, it's a pretty impressive endeavor.
I, editor of this site and speaking of sound mind and body, plan to see this thing tonight, of my own volition. A review is forthcoming. The lucidity of said review, however, remains to be seen. This looks like it's going to tickle each and every one of my camp-affiliated fancies. A fun game to play: try and guess what the hunky male protagonist's dark secret is just from the trailer.