Music
Video Vultures: Kanye West (Pt. 1)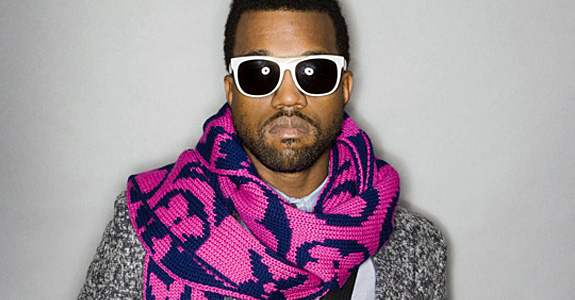 In Video Vultures, Cory Clifford takes a look at different music videos and ties them together through musical, political and cultural similarities.
In honor of Kanye West releasing Yeezus on June 18th), pop's most anticipated album since his own My Beautiful Dark Twisted Fantasy, we're going to take a look at 'Ye's interesting, diverse, controversial and entertaining collection of music videos. Say what you will about Kanye's arrogance, self-importance and frequent signs of an abstract mentality, but one thing you cannot deny is that he consistently continues to view pop-stardom less as a status to live by and more as a full-time public-eye's-view art performance. Quite possibly one of the best evidences to this is in his varied and impressive videography. The first instance of Kanye really effectively using the music video as a statement was when he released three different versions of the hit College Dropout single, "Jesus Walks."
The most well-known version (the second one) of the music video was also one of the previous decade's most controversial videos. The second video for "Jesus Walks" featured 'Ye rapping over a wall of fire, black prisoners being put to field work by a tyrannical white prison guard, and most taboo of all, a Ku Klux Klan burning of a cross. Both the video and single "Jesus Walks" were a huge turning point for West; "Through The Wire" and the release of The College Dropout solidified him as fresh and exciting, but the video for "Jesus Walks" really made it known to the public that this rapper in particular had opinions. (They were strong and open ones, as we'd learn over the years.) Kanye's next videos for The College Dropout, "All Falls Down" and "The New Workout Plan," were fun and filled with vibrant cinematography, but it wasn't until the lead single for his sophomore album that people would fully understand his artful eye and keener sensibility, which other pop-rappers of the time weren't boasting.
"Diamonds From Sierra Leone" was an incredibly topical song. Most Americans had only recently fully realized the travesties and episodic mass killings going on during the rigorous diamond trade and eventual civil war that lasted for over ten years in the southwestern African country. The video itself served as a wonderfully aware platform of transmitting the realities of the struggles in other countries to the televisions and computer screens of millions of Americans. One of the things that haunted me the most while watching this video as a teenager was the images of children working in lethally micro-managed mining conditions, and how much I was taking for granted the dishwasher job I had at the time. "Diamonds From Sierra Leone" features a beautiful backdrop as well, as Kanye lives ironically lavish in Prague. Late Registration was the ultimate sophomore effort for a pop star; every song was a hit, and each time Kanye West released a music video, it kept topping the previous one. My favorite one from Kanye's early era was the video for "Heard 'Em Say."
"Heard 'Em Say" was special and beautiful thanks to the wonderful cartoon story that corresponded with the music. Cartoon-Kanye plays a cab driver taking you through the struggles of a single mom on the move with her little boy. The narrative half-coincides with the lyrics of the song, and is otherwise filled with fantastic artwork and imagination that's both in the style of Mr. West and animator Bill Plympton. Relatable images of smoking, crime and several other qualms are all seen through the lens of a child, and despite being in black and white, they have a tint of colorful bliss that one can only remember having as a young'n. The melody of the music helps create a cartoon backdrop of a magical version of "the hood"(aggressiveness and angst) that blithely plays off of the stereotypes associated with urban life.
Kanye's music video career is easily one of pop's most impressive, and his first two albums are evidential of that. He would become one of pop music's most beloved and controversial pop stars, but when it came down to the music, he always delivered. This early era of Kanye West helped him develop into the high-art pop star we know him as today, but sometimes it's really nice to look back at this Chicago kid who was living out a dream, and still was just under the radar enough to be firmly connected to the come-up that he fought through for so many years. His next album, Graduation, boasted just as impressive of a lineup of music videos as the previous one, and the two following that one would solidify him as a step ahead of every rapper and pop musician in the business. But I'm getting ahead of myself.