Culture
Monday Morning Roundtable: Lollapalooza 2013 (probably)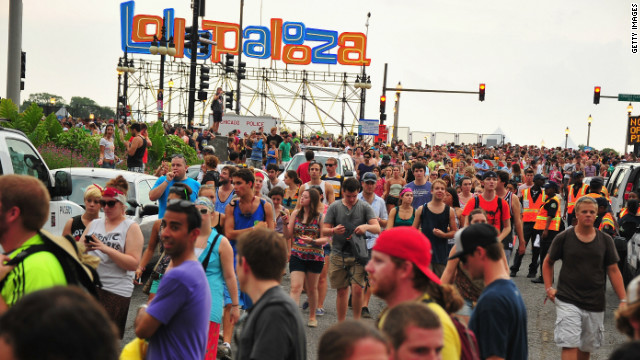 This week, the Heave staff was asked:
The Lollapalooza 2013 lineup apparently leaked late last week. Assuming the rumors are true and it's real, what act are you most excited to see and why?
Jonathan Mondragon
Baroness, because any band that survives a near-fatal bus crash in Europe and lives to play Lollapalooza deserves a bigger crowd than Baauer.
Quinn McGee
Since I will be in another state during Lollapalooza this year, I'm looking forward to seeing none of this line-up and hearing about it all on my Facebook wall. Sounds like it would be a fun time, though.
Adam Cowden
Definitely Nine Inch Nails. Their crowd will be the most insane of any all weekend.
Tim Munroe
Queens of the Stone Age, hands down. Their new album will be out by then and Homme's on a role.
Dominick Mayer
I'm really excited for a lot of this lineup, especially because I didn't start going to festivals until about halfway through college, so a lot of the complaints about all the repeats don't matter yet, as I haven't seen Grizzly Bear or The Killers or The National yet. The Cure is a huge deal, and that set will be a blast, but I'm most cautiously excited about Lana Del Ray appearing, whose tour was cancelled after her near-fatal Saturday Night Live performance and who's now started to come back. Some of her newer songs (especially the gorgeous "Ride") are better than anything on her debut Born To Die, and I'll have to see what's going to be her first Chicago show.