Culture
Monday Afternoon Roundtable: Distractions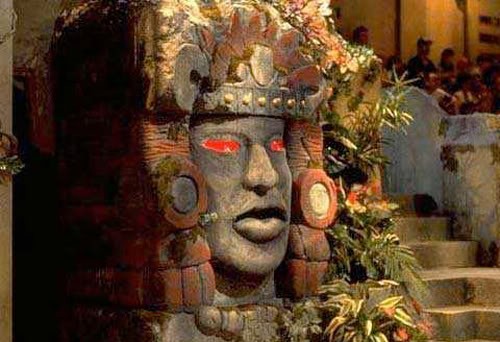 This week, the Heave staff was asked:
What's your favorite thing to watch or listen to when you're bored or just need background noise?
Family Guy. Because the plot in each episode is basically irrelevant, you can watch it while doing pretty much anything. I'm watching it now.
Bored and needing background noise are two very different things! I rarely have the time to be bored, but if I just want something to relax with it's usually Monty Python and the Holy Grail (which I can recite word for word) or old episodes of Doctor Who. Background noise while I'm trying to be productive is dangerous, because just because I've already watched all of Sherlock twice doesn't mean I'm not going to get sucked in again. For this reason, I usually stick with classical or other instrumental music because, cliche as it sounds, it helps me focus instead of distracting me. I don't actually know anything about classical music, though, so I just let Grooveshark pick things for me or put on the Amelie soundtrack. Grooveshark is starting to get a really warped sense of what music I like because of this.
I usually go for episodes of Graham Norton or Golden Girls. The ones I've seen so many times I don't need to pay attention. For music, usually Lana Del Rey or Kanye West's 808s and Heartbreak.
2 Broke Girls. Okay. Before you judge me, I already know this show is total, pun-filled, unmitigated shit. Racist jokes, homophobic jokes, vagina jokes, penis jokes and jokes that are hardly even jokes are staples of this CBS sitcom. But I really like Kat Dennings and Beth Behrs. They handle comedic material well and fully commit to whatever that episode's poorly written script requests. It's the perfect show to watch while playing Words With Friends with someone I haven't spoken to in years. I've told you too much about my social life. I made myself sad.
I usually just throw on some stand-up comedy.
Porn.
To an end, I'll echo Adam; at my girlfriend's behest, I gave American Dad another shot and realized that it's a) funnier than I remembered and b) perfect distraction viewing. For me it's always hard because I need something with which I'm familiar enough to ignore, but nothing that I like too much lest I get seduced into doing nothing but watching/listening to the thing I need for distraction. I've actually found that in times of boredom I'll watch dumb things over and over again, especially anything from Nickelodeon in the mid-'90s. Legends of the Hidden Temple is perfect for this sort of purpose.