Culture
Friday media round-up: 1/10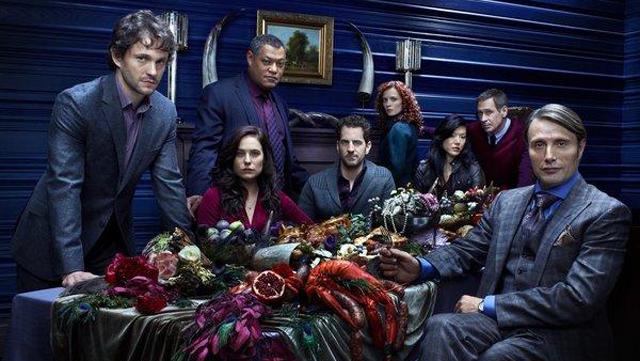 Here's what the Heave staff has been into this week:
Matt Brassil
I just finished a very rewarding binge of Hannibal's first season. Easily my new favorite network drama. The dynamic of Will Graham and Hannibal Lecter is such a fresh, yet pure, take on the characters. The structure of a 13-episode storyline begs the question of why this isn't the norm in crime drama television. There's actually care taken to examine the people who witness and investigate death. They aren't stoic to the idea, but rather affected. The victim of only bad timing after the tiresome The Following and Bates Motel, here's hoping that Hannibal will get the ratings love it deserves in season 2.
Amy Dittmeier
This is basically my inner monologue for most movies. Except I'm not as funny as this. Ever.
Meghan Bongartz
Sherlock is back, briefly, and it's as brilliant as ever. I re-watched the previous two seasons in anticipation, thereby re-ruining the surprise of how
(SPOILERS)
Sherlock survives the fall from the hospital roof for myself, but watching it actually happen was still great. Sherlock and John's reunion is also great. Also, this season brings us a drunk Sherlock, which is only just the best thing. Per usual, it's a three-episode season, so I'm already in withdrawal again even though there's still one left on Sunday.
Dominick Suzanne-Mayer
This past week saw the birthday of Nicolas Cage, a man who's very unironically among my favorite actors and had a big hand in changing the ways in which I view campy or so-called "bad" movies. In honor of him, here's a montage of him flipping the fuck out: