Culture
Friday media round-up: 11/22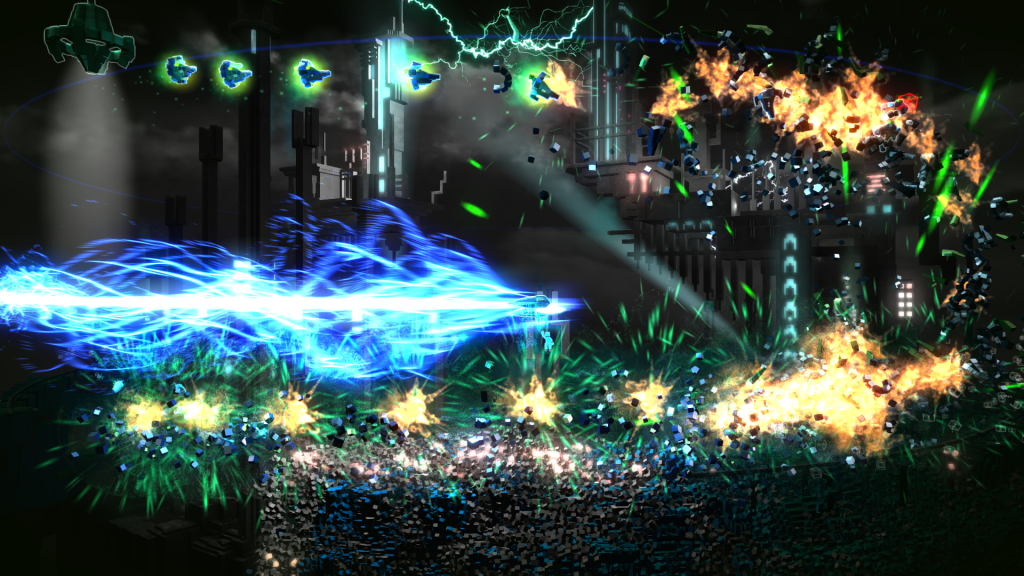 Here's what the Heave staff has been into this week:
Amy Dittmeier
Excellent video that shows how Kubrick can take a very basic camera shot and turn it into a work of art:
Kubrick // One-Point Perspective from kogonada on Vimeo.
William Jones
The unfortunate thing may be that RESOGUN is the only truly standout title at launch for the much-hyped PlayStation 4. That said, RESOGUN is really good (albeit short), and it is absolutely free for members of PlayStation Plus (which I have to imagine is going to see a lot more members, being mandatory for online play this generation). Players control a ship with traditional shooter controls (one stick controls movement, the other firepower), but its action plays out on the outside of an invisible cylinder, in a continuous sidescroller sort of style, as players battle waves of enemies and try to save humans caught up in the mix. The game throws in some boss fights for good measure and looks absolutely beautiful in motion.
Meghan Bongartz
Here is a link to a blog cataloging all of the worst things for sale on the internet: http://theworstthingsforsale.com/. I find this hugely entertaining. What's better, though is that I also posted this in a Facebook status without explanation, and the thumbnail picture was of a giant donut mold that you can find a few pages into the blog. I don't think anyone actually clicked the link, because everyone who commented said things like, "Those look yummy! I'd bake them with you!"
Anthony Hoffman
Tomorrow, BBC America airs "The Day of the Doctor," the 50th anniversary Doctor Who special, at 1:50 p.m. (weird time due to concurrent airing in the UK). Here's a personality quiz to find out which Doctor you are. In case you're wondering, I'm the fifth Doctor, Peter Davison.
Dominick Suzanne-Mayer
While I'm not particularly crazy about a fair amount of Arcade Fire's Reflektor, one of the absolute standouts is "Afterlife." It's a soaring, new wave-tinged bit of cathartic arena balladry, the kind of thing that Arcade Fire could gracefully transition into making if playing stadiums is their chosen future.