Culture
A letter from the HEAVEmedia staff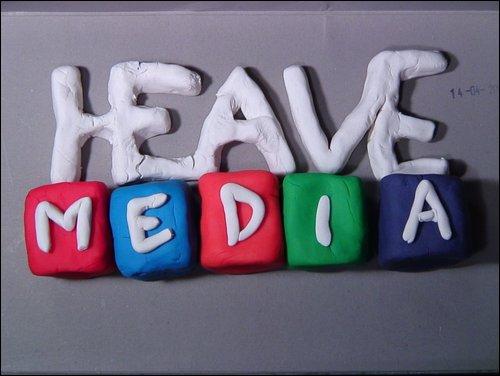 Dear every reader ever,
A year ago, we decided to try something a little different here at HEAVEmedia. For those of you who've only joined us in the time since (and judging by the massive spike in traffic this past year, that's been a lot of you), we decided to move away from simply being a music and  film website. Though our masthead has long read "music and culture," we were focusing a bit too narrowly. Much as we live, breathe, eat and sleep those two things, there's also a lot else that we love, and we felt as though we weren't letting enough of the world around us into the site. Heave is curated, edited, composed and written for pop culture junkies of all colors, and we wanted to invite all of them to join our big, happy family.
So, to cycle back to the initial point, we hired a ridiculously talented roster of collaborators and started over with (mostly) new columns and a new framework. And if you're reading this, we owe you everything for how wildly successful that gamble has proven. We celebrated our fifth anniversary in October, and saw friends and strangers alike join us to do so. We were able to attend a record number of Chicago-area music festivals this year, and hope to meet and maybe even expand that again. We had a presence at South By Southwest, not only on the part of our staff but in the form of a hosted showcase courtesy of the kind folks at B.D. Riley's. We were found all over the internet, our output reposted by everybody from John Hodgman to Andrew W.K.
We've never seen the sort of attention, or received the kind of feedback, that 2012 afforded us. Whether you commented on our Facebook page, interacted us with Twitter, told us how stupid you thought our review of _________ was or referred a friend to us, you helped make this happen. Above all else, Heave is a labor of love. While we're not the sort to ask for pity, we would be remiss if we did not mention that (so far, hopefully soon to be rectified) our editors and writers alike do what we do without profit. We do this because we love it, and because we believe that in every writer at the site there's the talent to be noticed, to distinguish their viewpoints from the millions of others just a click away, to contribute something to the larger cultural conversation that you might've never considered before.
In 2013, we hope to continue, to expand ever more. We have plans to make that Heave TV logo at the top of your page link to real things once again, to podcast new things, to add new writers and new ideas as often as we can. Hell, if you have something to say, shoot us a line and let us know; most of our writers have come to us by mutual connections or pure happenstance. And if not, we hope you'll stay with us for this coming year and beyond, because everything's coming up Millhouse and we'd love to have you.
The staff at HEAVEmedia.com