Culture
Twelve Days of Christmas Cookies: Day 10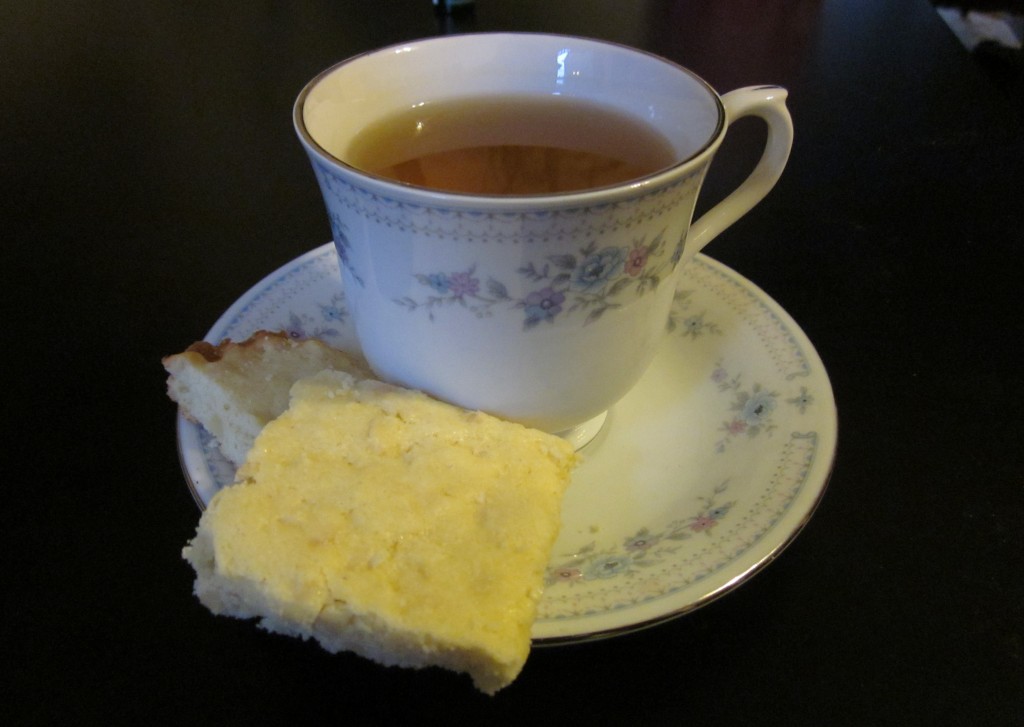 For the next 12 days, Meghan will be bringing you recipes for a new holiday treat every single day. Prior installments can be found in the sidebar to your right.
Time for another Polish recipe! The all-knowing internet says that mazurek is a traditional Eastern European Easter dessert, but it has always shown up at my family's table on Christmas Day and Christmas Day only. The internet also says that it's a cake, but whatever. I say anything served in pieces this small is definitely a cookie bar. These lightly sweet almond bars are frequently served covered in jam (called royal mazurek), almond paste or chocolate spread, but I think they're at their best plain alongside a cup of tea. When I was growing up, my grandmother would always bring mazurek out after the meal was finished, but before all of the heavier desserts were served so that it could be enjoyed by itself, and this was perfect because it's not elaborate but it is delicious.
The dough can be on the sticky side, but try not to add extra flour because it will make the end result less moist. A silicone spatula works best for spreading the dough in the pan because it will stick the least and allow you to push the dough into the corners of the pan. It doesn't have to be perfectly even, just as even as possible, so don't get too worked up over it!
——
Mazurek
1 cup unsalted butter
3 eggs, lightly beaten
2 cups blanched almonds, roughly ground
1 ¾ cups flour
1 cup sugar
1) Preheat oven to 350 degrees and grease a 15x10x1 inch jellyroll pan with cooking spray or butter.
2) In a large bowl with an electric mixer, cream butter and eggs until fluffy.
3) In a separate bowl, mix almonds, flour, and sugar. Add flour mixture, a small amount at a time, to the butter mixture, beating until incorporated after each addition.
4) Use a plastic or silicone spatula to spread the dough in an even layer in the prepared pan.
5) Bake at 350 degrees for 20 minutes, or until golden brown. Cut into 2-inch squares to serve.