Culture
Twelve Days of Christmas Cookies: Day 7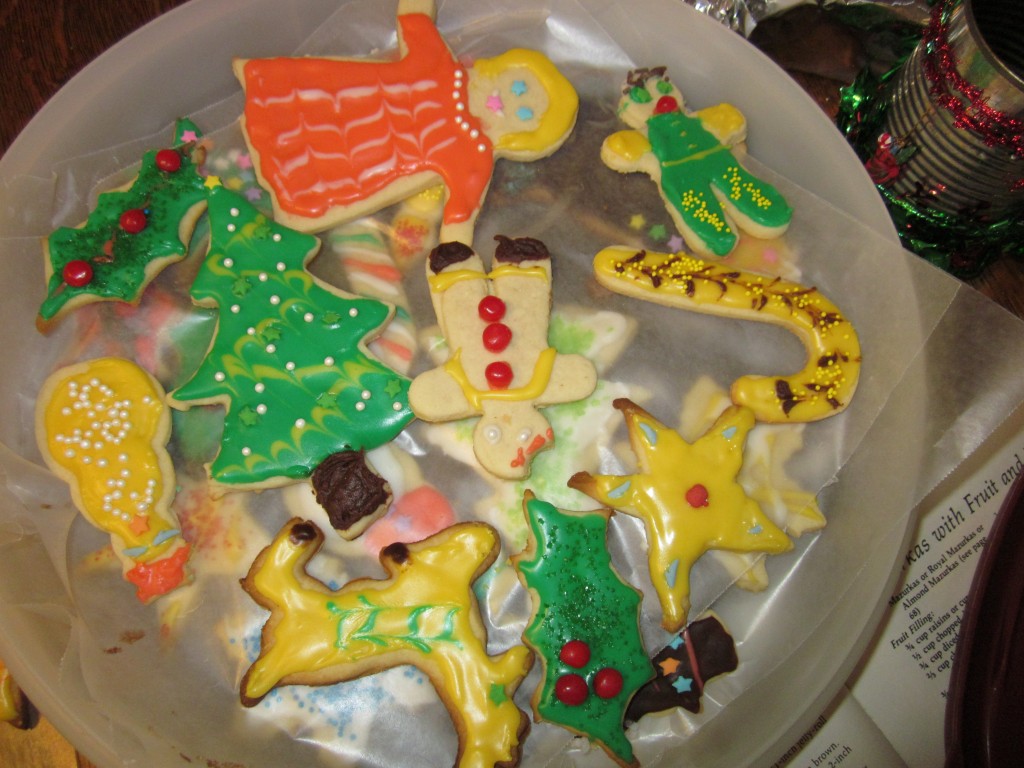 For the next 12 days, Meghan will be bringing you recipes for a new holiday treat every single day. Prior installments can be found in the sidebar to your right.
This recipe is at the root of the most politically incorrect batch of cookies ever made. I'm sure that plenty of other people's mothers make anatomically correct gingerbread men, and no one can resist putting red icing on broken cookies to mimic blood (although maybe the beheaded angel we had a couple years ago was a bit much). I'm not as confident, though, that anyone else has gone to the amount of effort that my family has to recreate every stereotype ever in edible form. Seriously. One year, my mom left a tray of these cookies in the oven too long, and while they weren't burnt, they were pretty close to it. This resulted in a Michael Jackson joke about turning the black cookies white (with icing), and from there we ended up with black cookies and Asian cookies and redneck cookies and Rastafarian cookies complete with joint. For better or for worse, I can't find the pictures of these cookies anywhere. Probably better. Feel free to decorate your cookies as nice holiday things like normal people do.
——
Lemon Sugar Cookies
1 cup unsalted butter, softened
3 oz cream cheese, softened
1 cup granulated sugar
1 egg yolk
1 tsp vanilla extract
2 tbs lemon juice
¼ tsp salt
2 ¾ cups flour
4 cups confectioner's sugar
½ cup lemon juice
Food coloring as needed
1) Preheat oven to 375 degrees. In a large bowl with an electric mixer, cream the butter and cream cheese together until fluffy. Add the sugar and continue to beat until combined.
2) Mix in the yolk, vanilla, and 2 tbs lemon juice.
3) In a small bowl, combine the flour and salt. Add the combined dry ingredients to the dough and beat until thoroughly combined.
4) Work the dough into a large ball with your hands. If it's too sticky, add more flour a tablespoon at a time.
5) On a floured surface, roll half of the dough to 1/8" thickness. Use metal cutters to create cookies in the shapes of your choosing.
6) Place the cookies 1 inch apart on an ungreased baking sheet and bake at 375 degrees for 8-10 minutes, until the edges of the cookies just begin to turn golden. (They should still be very light.) Let cool on sheet for two minutes, then remove to wire rack to cool completely.
7) For the icing, combine confectioner's sugar and ½ cup lemon juice with spoon or an electric mixer, making sure that there are no lumps. Divide the icing into separate bowls and mix in food coloring as desired to create different colors.