Music
Listless: Spring Awakening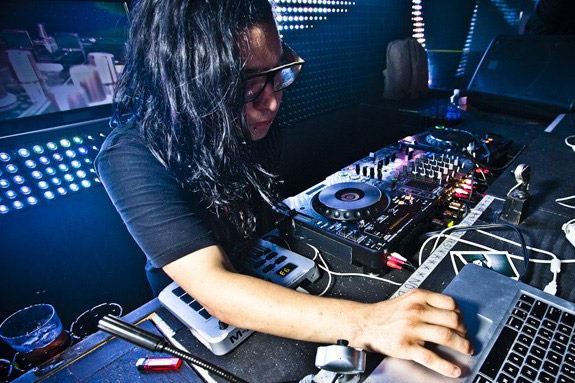 With this year's inaugural Spring Awakening festival now under two weeks away (June 16-17), we at Heave thought we'd take a look at some of the must-see acts and give you some helpful suggestions for who to check out during a packed weekend of EDM. We'll also be providing daily coverage of the festival and getting some excellent pictures next weekend, so remember to join us back here. Anyway, without further ado:
Five Acts To Check Out At Spring Awakening 2012
1) Gemini Club
Even though it's a DJ set, Chicago threesome Gemini Club have been cranking out danceable jams that merge some remarkable live production with a sound that occasionally recalls LCD Soundsystem at their bounciest. They manage to make dance music that's airy, big and open without drifting into listlessness. (Luls. That's also the column title. Jokes!) They're also great dudes, as evidenced by our interview with them at last year's North Coast Music Festival. You'd be pressed to do better for an early-day set at Spring Awakening this year.
2) NERVO
Those who know of Australian twins Miriam and Olivia Nervo tend to identify them more closely for their writing credits, which include David Guetta's "When Love Takes Over" in addition to tracks for Ke$ha and others. They're also an adept DJ tandem, making dance music that's unabashedly, unashamedly poppy while also still having the production to back it up. Dabbling frequently in electropop, their sound is ready-made for all-night ragers in just about any nightclub, so this promises to be a good time.
3) Wolfgang Gartner
If you haven't caught Wolfgang Gartner live before, you're missing out on one of the best touring EDM shows currently going. The perfect mixture of populist and technically strong, Gartner doesn't dabble in genre-mashing in his live set (at least, as of last fall) like many of his contemporaries. There are no easy dalliances with wobble bass to pop the crowd. There's just bass, and a hell of a lot of it, the kind that puts four on the floor without effort. Even his most arguably famous track, "Wolfgang's 5th Symphony," turns Mozart into an ass-shaking jam.
4) Moby
Because why wouldn't you? After all these years, Richard Melville Hall is still active, in terms of both albums (which have experienced diminishing returns through a series of oddball experiments, to be fair) and his touring, which has primarily seen him take on DJ duties in recent years.  He has a keen ear for picking songs that aren't his to blend into his sets, but when he does dig into his own collection, and lays down some tracks from Play, it's indisputably going to set things off. Don't even act like you don't remember every word to "Southside" a decade later.
5) Skrillex
The artist who to some will forever be former From First To Last frontman Sonny Moore has become dubstep's biggest name in a pretty short timespan. Anybody still doubting this needs to take a look at Spring Awakening, where the main stage will be inside Soldier Field. So now, on the list of musicians big enough to headline  inside Soldier Field, you can put Skrillex alongside Bruce Springsteen and U2. Partly because of the snotty, heavy, relentless cacophony of his brand of immaculately produced dubstep, he's become a prime target for the haters. Something tells me anybody at this set will be too busy losing their goddamn minds to care. Having caught a few minutes of his Lollapalooza set last year, I can safely say there may not be a more aggressively energetic set all weekend.
(Tickets are still on sale for Spring Awakening over here. They're likely to go before the doors open next Saturday, so make sure you're on top of things.)