Music
Kelli Scarr cuts up country, for the better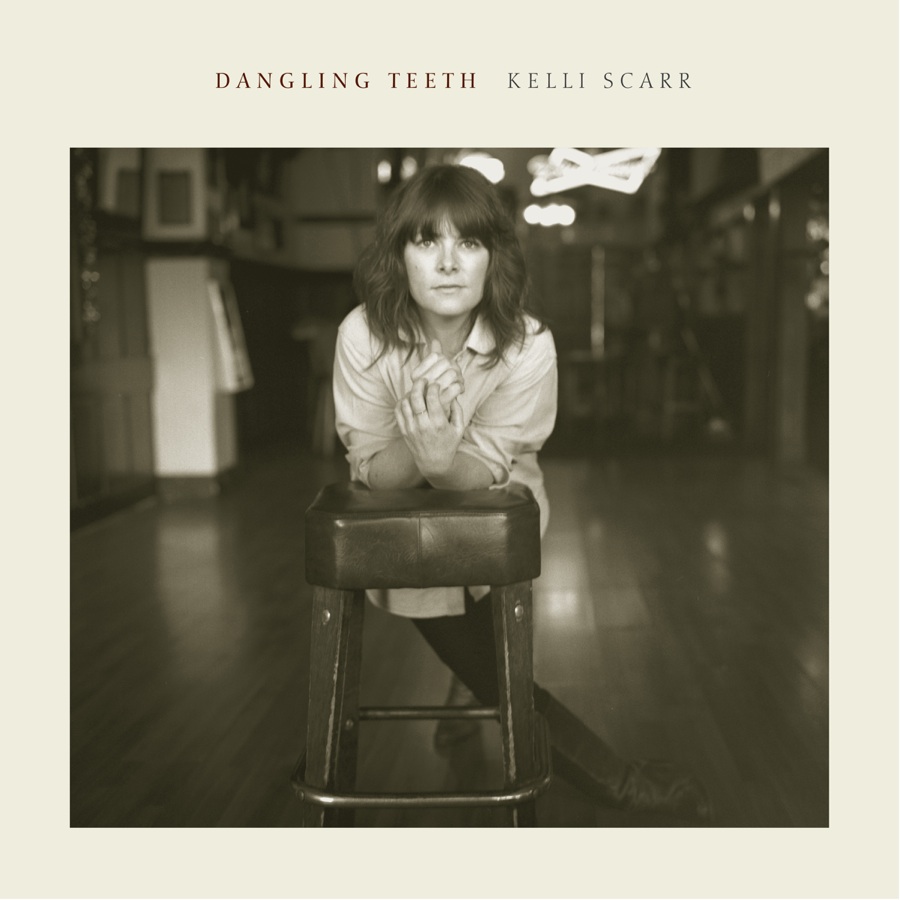 Dangling Teeth Kelli Scarr
Release Date: Jun 05, 12
1
2
3
4
5
6
7
8
9
10
After collaborating with Moby, it might almost be expected that something along the same tone – something between mash-up, score, and electronic dance – would be the result of what happens when going solo afterward. With Kelli Scarr, she is her own entity, more along the lines of a country songstress singing her heart out to the folk but with little exertion. Not in the effortlessly-commands-the-room kind of way, but with a quieter demeanor that makes me think this California-born-now-Brooklynite lady may still be figuring herself out, unsure of herself in some respects. It's in this respect that Scarr's latest album Dangling Teeth holds both its strength and its weakness, an unbalanced mix of folksy upbeat tunes and slow-steady rhythms.
Opening in a slow sort of drawl to the guitar and tired-sounding drum, Scarr immediately feels perfect for this weather: alluring and sappy sweet, sticky if you try to mess with it. Let it play. Having a track with the same title as the whole album means only one thing: it's all going to follow close suit to "Dangling Teeth" and its lazy afternoon pop. Her almost childlike voice is endearing but feels like it's hiding some bigger intentions.
Following up with breaking out her bigger country-ism out even more, Scarr takes a quasi-Natalie Merchant approach with her quick-to-follow "You Could Be So Great." Although a (standardized?) 3:15 long, the track seems too fast, as if just a morsel was needed of the vibrant chorus and accompanying band, the guitar acting like a second backup vocal with its own noodling mind behind Scarr's twang, so typical of country music.
A soft, oh-so-light acoustic guitar, Simon & Garfunkel-ish, opens up "Thank You" (not like Natalie Merchant's). Scarr's voice, in an intimate tone akin to a loud whisper, oozes out with a lover's private note, a message to remember of a certain memory. But after a couple seconds of guitar after a minute and a half, the track turns to an amplified instrumental chorus on repeat, winding down quickly to be replaced by the first acoustic kind of sweetness, feeling at this point like a three-for-the-price-of-one track.
Picking up with the acoustic guitar, Scarr suddenly takes a turn for the more confident and mature with "Phoenicia," the lightness of her youthful voice seemingly gone and replaced by that of a woman, and her easygoing compositions thus far are turned more determined and traditional as a song. At only 3:30, it's one of the shorter songs on the album, but I'm hopeful there will be more like it in the remaining half of the tracks.
After the slowed-down "Trouble," which sounds something like a mod ballad rendition of a Lite FM radio hit, Scarr returns to her striding vocals, stronger in emotion to match with her trusty backup electric guitar on "It Ain't Me." In fact, the guitar gets its first "gritty" solo, although still staying within the confines of Dangling Teeth's all-audience framework, despite drifting somewhat from the country aspect slathered all over the album.
Scarr lets almost a minute pass before her voice comes through the slow drum of "I'll Always Wait," sounding thick and even a bit muffly – but she's got time on this 9:49 long closer. Jazzier than country twang (although that's not entirely wiped away), Scarr finally lets herself loose and her voice fully heard, from her extended vocals to an overall feeling of just, more along with the classic rock era guitar solo. It only took nine tracks to finally get here, but now that it's been reached hopefully Scarr won't be turning back anytime soon.