Music
Seven Day Listen: Spring Awakening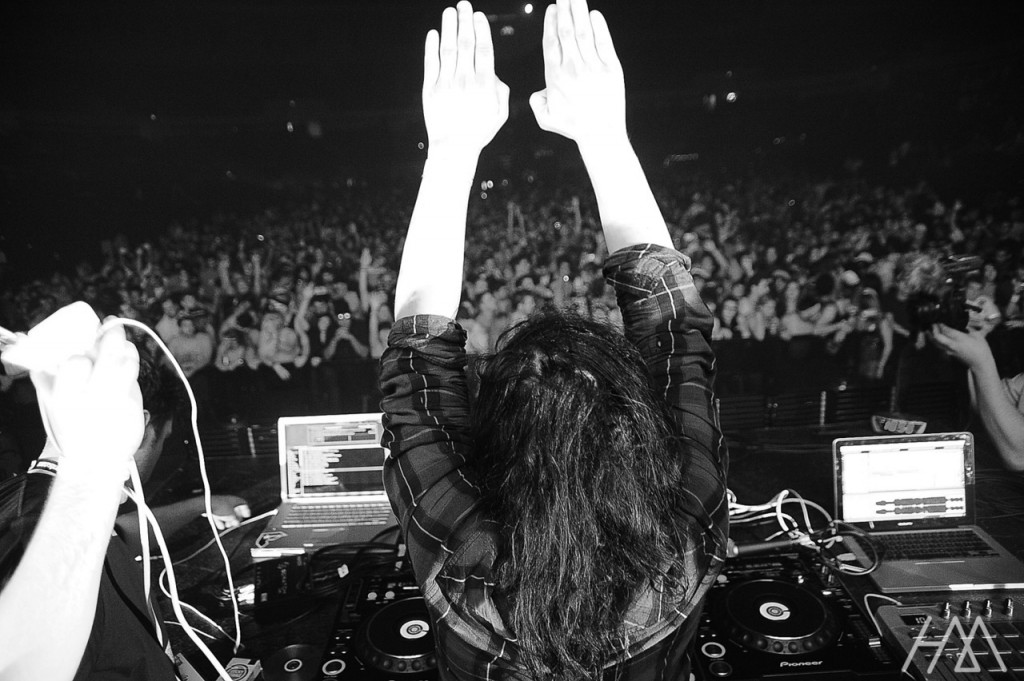 Over the past seven days, my ears were sent on a musical journey with the destination of the isle of electronica, a genre that has made a comeback over the past couple years, simultaneously with my growing appreciation for dance music. And let me be the first to attest that if you are a music enthusiast like myself, there is nothing that comes close to a live show. Nada! So I did some more research on a few DJs that will be featured at this year's very first annual Spring Awakening Music Festival, taking place in Chicago June 16-17. As I prepare to share with you what happened on my seven-day voyage, I caution that these DJs have the ability to craft songs with the capacity to make you dance…a lot.
The first stop was courtesy of Carl Cox and his All Roads Lead to the Dance Floor, released early this past spring. Holding the title as one of the top DJs worldwide, the Manchester native has been a giant in the genre for years. And as the preferences for music have inevitably shifted with time, Carl Cox has done an extraordinary job keeping up with the changing tides. When seeking good dance music, you look for breaks and progressive upswings that make your body enter a phase of euphoria due to bodily contortions to the beat, and Carl Cox gives you just what you need. Whether it's tracks like "Bread and Butter," or dub influenced jams like "One Nation," or the Latin-influenced "Sentimiento Latino," Carl Cox's diversity infuses the listener and dancer with sounds that can't help but vibrate throughout your entire body.
After the out-of-body experience brought on by Carl Cox's mastery, I wanted to see what Benny Benassi could bring to the table. A native to Italy, Benny Benassi is also one of the biggest names to drop when talking dance music. I elected to listen to his latest album Electroman, which dropped last year and featured hits like (one of my favorite jams)"Beautiful People" and "Cinema." I was dazzled only but a little by Benassi's stylings, making me wonder if Electroman was only crafted for the club scene and not his hardcore followers. I mean, when is the last time you heard a song ("All the Way (Live)") that featured the Ying Yang Twins?
Confused and underwhelmed, I hoped that A-Trak could lift my spirits. I wanted something fresh and new from the New York DJ, so I took to Soundcloud to seek out a sample set of what to hopefully experience when he hits the stage Saturday night. Luckily, he had just released his newest installment of Fool's Gold Radio, the June 2012 mix for Sirius Radio. Boom! With a total of 22 tracks featuring, among others, his own cuts such as "Stingray" and "Money Making," my spirits were lifted instantaneously. With the ability to fuse hip-hop, turntable scratches and house music, A-Trak makes me want to walk up to every random stranger walking the Chicago streets and inform them that this musical wizard will be upon us in only but a few days. But I refrain, because that would be weird.
And at the end, I journeyed to Skrillex territory, specifically his latest EP Bangarang. Inhale. Exhale. It was like nothing I have ever listened to. I love it. Correction: I fucking love it. My mind couldn't process fast enough what my ears were hearing before my head started jerking around uncontrollably. You couldn't be on the dance floor and hear the title track (featuring Sirah), or the Doors sample on "Breakn' a Sweat," and not have your body move to the beat. I feel like lasers were being shot at me when listening to his and Wolfgang Gartner's (another top DJ performing Sunday night) "The Devil's Den," and the only way to avoid them is to dance your ass off. Easy enough. I have an inkling that Skrillex will show Chicago why he reigns as the current king of dubstep.
(Tickets are still available for Spring Awakening this coming weekend, and can be found here.)