Music
Seven-Day Listen: Skrillex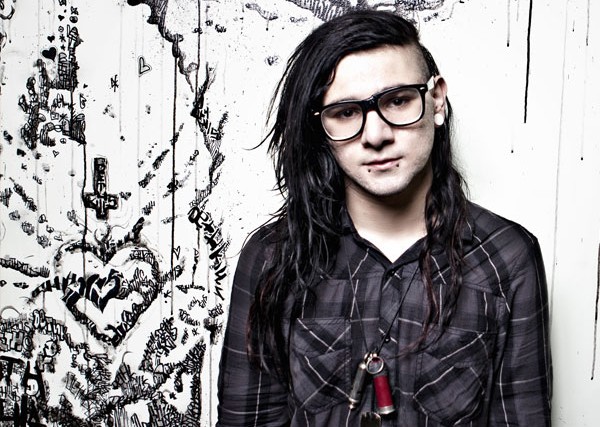 Welcome to Seven-Day Listen, in which the Heave staff dedicates an entire week to a single song or album to see what they find with repetition on their side. This week, features editor Dominick Mayer looks at Skrillex's Scary Monsters and Nice Sprites EP.
I don't know what compelled me to listen to Skrillex's ScaryMonsters and Nice Sprites EP for a week straight. It was probably just the challenge of listening to something that I've made a very public and frequent show of disliking. Allow me to qualify that for a moment, though. It's not that I hate Skrillex because I don't like electronica, or because I find him obnoxious or anything like that. What's always bummed me out about Sonny Moore is that he has a genuine ear for interesting melodies, but buries them under several layers of "GUISE LOOK HOW LOUD I CAN MAKE IT GO." After listening to the EP for a few weeks, I've realized that Skrillex exists between the two worlds of dubstep. On one end is the more critic-approved work, the melodic dubstep that's less about bass and more about the full composition. On the other is pure dirty dubstep, with all its screaming wobble bass and humping-ready cacophony. Skrillex offers both, which might explain why he's currently one of the biggest electronic artists in the world.
Any discussion must begin with the Grammy-winning title track, a song that's had countless revisionist covers appear on YouTube. Much to my chagrin, it's been an absolute earworm. It's also the best evidence of the twin dynamic that makes him such a polarizing figure. Part of the trouble is that, when the bass drop happens, I picture breaking the drop into sheet bars, which would evidence that there's no continuity in the drop. Though I have no doubt that people in the throes of an EDM concert would scarcely mind the arguably sublime chaos, it's hard to get into the drop when there's no melody that can be followed. There are about four different sub-melodies being pursued within the same drop, which then all coalesce back into the main one, which is so excellent that it deserves a more solid focus. There's just way too much going on in "Scary Monsters and Nice Sprites," and it obscures what with a little less would be a fantastic song.
Of course, the least Skrillex-style song on the EP was my favorite. Though somewhat generic, "All I Ask Of You" has a synth line that recalls Alice Deejay's "Better Off Alone" in both cheese factor and infectious quality, with a vocal sample that's a welcome respite from some of the madness. "Scatta" would be decent as well, were it not for the Bare Noize cameo, which introduces some fairly unbearable grime rap to the mix. "Rock and Roll (Will Take You To The Mountain)," in addition to being possible evidence for Skrillex apparently being one of the hundred greatest guitarists of all time, is snotty as hell and slightly charming therein, with a distorted "Hello again/To all my friends/Together we can play some rock and roll" bolstering another melody that gets lost amongst the heaviness.
Then there's "Kill Somebody." Probably the best encapsulation of everything positive and negative about Skrillex, it's not unlike being hollered at by an embittered goth kid for six minutes, and whether that's a positive or negative is really all a matter of perspective. (It's not hard to see why Skrillex is at the vanguard of the new Hot Topic generation. If nothing else he's pure giddy rage in musical form.) That's the other thing that's disorienting about Skrillex: he's not always fun. There's a weight to some of his material, and so "Kill Somebody" feels closer to the deliberately aggressive pop-metal of Marilyn Manson than the typically EDM "untz untz" tradition. He's shaken up the game, and it's put off as many people as it's attracted. It's also fascinating. Skrillex has become one of those targets, like Nickelback or Justin Bieber, for this generation's renewed argument as to why music has become a vapid wasteland. Unlike those last two, I really don't think he belongs there. He's off in his own world entirely.