Reviews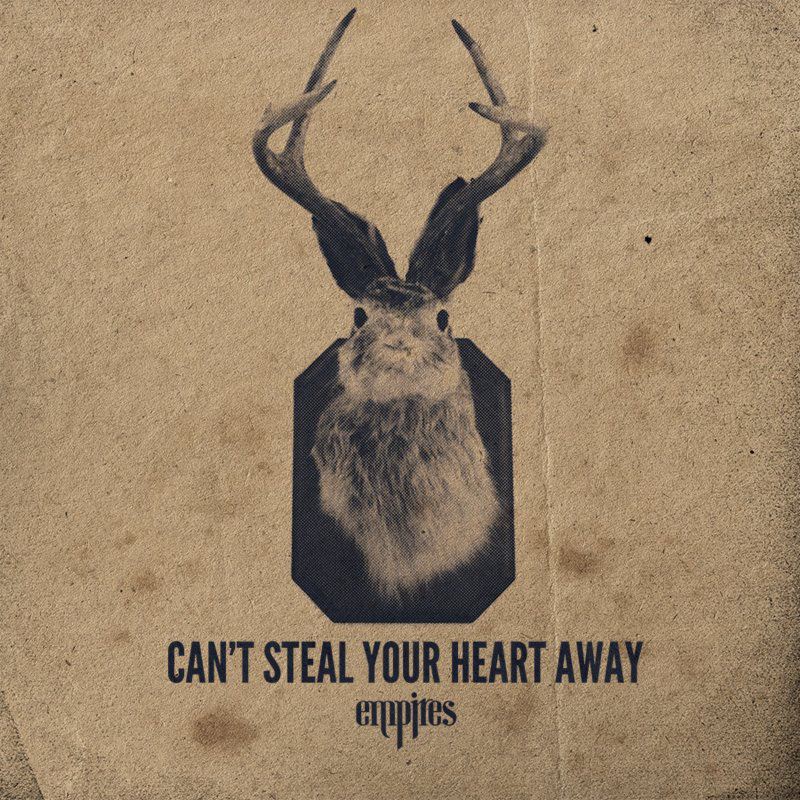 Can't Steal Your Heart Away EP Empires
Release Date: Mar 27, 12
1
2
3
4
5
6
7
8
9
10
For a city that isn't situated on a major coast, Chicago certainly has a lot going for it. With its thriving art scene, mouth-watering food, and incredibly active musical community, it's kind of hard to overlook local talent once they have stepped onto the golden road of success. That being said, Empires has definitely come a long way since their album, Howl, debuted back in 2008.
What started off as a small group of friends jamming together for the hell of over five years ago, has now become a nationally-acclaimed act that has been featured in magazines and music festivals across the country. By utilizing social media outlets like MySpace to get their music out there, Empires was able to expand their fan base from the dark, misty corners of Chicago's various dive bars and venues to more lively, high-attendance venues like Austin's infamous SXSW music festival . Their resulting success at SXSW has gained the group national exposure and eventually got them nominated to be featured on the cover of Rolling Stone magazine back last year.
This Chicago-based band prides themselves in taking the entire musical process unto their own hands. By implementing this DIY ethos, Empires guitarist, Max Steger, has meticulously produced, engineered, and recorded each and every recording the band has put out to date including the band's latest EP, Can't Steal Your Heart Away. The band has worked hard fine-tuning their overall sound in addition to producing the tracks for their upcoming album Garage Hymns, which is due to come out this summer. The resulting work offers the listener raw and heavy dosages of a gritty, garage rock sound that is heavily influenced by memorable acts such as Nirvana, The Pixies, and the Smashing Pumpkins.
Vocalist Sean Van Vleet the band's sole lyricist, describes three different scenarios a man will find himself dealing with at some point in life—mostly concerning girls. Depending on how you interpret the songs, they could either be the fuel that keeps you going or the hand that wipes away your tears.
Inspiration from the title track, "Can't Steal  Your Heart Away," stemmed from Van Vleet's experience at a party in which he heard David Bowie's "Girls" for the very first time. This track totally flips Bowie's song on itself and acts as a sassy retort to a girl who is afraid to love. So when Van Vleet cries out the line, "Quit being dramatic and invite the burn," he isn't talking about venereal diseases, but rather is addressing the fact that he's done crying over girls and is ready to tell them how it really is.
Continuing with this in-your-face approach to life, the Empires strikes back—see what I did there?—with a tune that puts you into this groove that says, "Screw You!" The driving guitar riffs and the distorted vocals bury you in a feeling of uprising and prompts you to shake your fist angrily in the air, "When nobody knows you, nobody cares."
Taking it down a notch from the more higher energy pieces off the EP, "Homewrecked" eases into a soft ballad of indecision. Van Vleet's cool, reassuring voice and lyrics, "Are you thinking again?" hints to an individual that is constantly second-guessing themselves. He also illustrates the fear and uneasiness that comes with it; the yearning for help from people that used to be there for you.
The group kicks off their east coast Tour April 3rd with A Silent Film, performing tracks off their new album, Garage Hymns, that is due to come out June 12th. It is rumored that Empires will be playing a gig here in Chicago with The Kaiser Chiefs April 19th at the House of Blues. I am very curious to see what energy they'll be bringing to the stage because these tracks simply do not do them enough justice.