Culture
Head to Head: One-hit wonders that should have lasted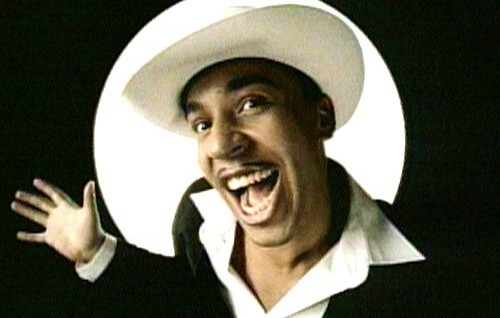 Joe Anderson
Peter Schilling's "Major Tom (Coming Home)." In the "Songs About Major Tom" category, I rank Schilling's above the 1969 Bowie song that conceived America's favorite fictional astronaut. Musical blasphemy? Probably.
When I was 12, I heard the Schilling version on the radio. Being 12, I had yet to hear the similarly-titled Bowie original but knew just enough about pop culture to know that David Bowie was an artist known for a song about Major Tom. So I spent the next six years of my life, until my senior year of high school, under the impression that Schilling's 1983 one hit wonder was off Space Oddity.
During these six years of ignorance, I heard the actual Bowie song countless times and, for some reason I still don't understand, dismissed it as a weird B-side; never mind the fact that the lyrics are completely different. During the Napster and Kazaa era, I fruitlessly downloaded about 100 different copies of the Bowie song looking for the Schilling version.
So yes, I wish Schilling's single lasted longer so my confusion was justified and six years of my life weren't a fucking joke.
Here's the Schilling version:
And here's the "Bowie to Bowie" episode of Flight of the Conchords which would be way better if it was Schilling to Schilling.
Dominick Mayer
I could use this column to shed light on a band that had a lot of great music outside of their one hit, like Dexy's Midnight Runners or Chumbawamba, but I would be remiss if I did not write about a song that was my whole shit when I was in the 5th grade: Lou Bega's "Mambo No. 5.", the fifth in an ongoing series.
Gimmicky? Hell yeah. That said, it's also an infectiously catchy tune. Essentially, this slipped in as one of the dying gasps of the revival swing/big band movement in the latter half of the 1990s (we'll never forget you, Cherry Poppin' Daddies), and stands as a sort of afterbirth. I also always loved this song because, in all seriousness, this was at the beginning of that halcyon period of life where everything gives you an erection, and that includes the mere mention of all the women that Sir Bega enjoyed in his time.
There's also a very random memory that came to me when I was looking this song up. Anyone remember the concept of slow-dance roller skating? To wit: it's when you'd go to a roller rink, when those were still a thing, and when the DJ wanted to bring that shit down a notch (you know, for the ladies), he'd turn the lights down, play The Cranberries' "Linger" and people would skate in the same circle, but slower, and they'd hold hands. I remember finding this to be way more beautiful when I was 10 and doe-eyed than I probably should've, and then being jarred when "Mambo No. 5" cut into the moment. And then my teeth started falling out. Maybe this was a dream. I don't really know anymore.