Music
Underrated Classics: Ellen Foley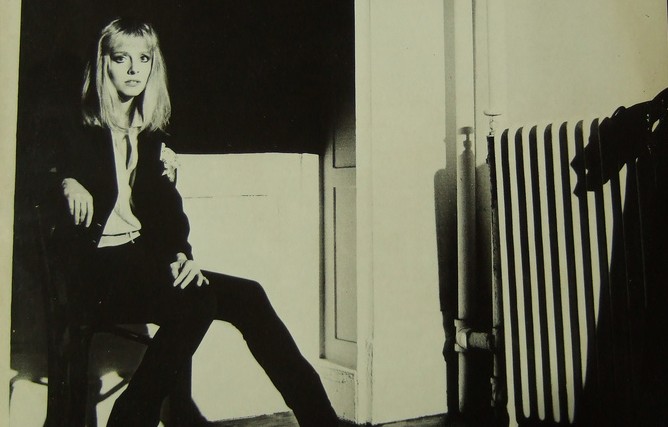 For the love of Meatloaf (the singer, not the delicious meal), let's give thanks to one of pop/rock's most beautiful duet-songwriters. Sure, the songs Meatloaf sings on his own are ok, but the duets, a ha, the duets are where he reels you in for good. He first started duet-ing in his first stage name's band's album Stoney and Meatloaf. Later in 1989, Meatloaf released a compilation with "Total Eclipse of The Heart"-singer Bonnie Tyler filled classic remakes of the two singers' most famous tracks. But undoubtedly Meatloaf's greatest songstress to share vocals with was without a doubt Ellen Foley. Ellen is most well known for singing on Meatloaf's epic operatic track "Paradise By The Dashboard Light" off of his breakthrough album Bat Out of Hell. But Ellen had some tricks up her own sleeve, and in 1979 (two years after the popularity of her Meatloaf collaboration,) Ellen released her excellent debut album Night Out.
Night Out is an excellent glam pop album backed by a star-studded co-production team of Mick Ronson (of David Bowie-guitar fame) and Ian Hunter (of Mott The Hoople). The album opens with the first single , the piano-heavy "We Belong To The Night." A song that she wrote herself, the song shows wonderful lyrical imagery amongst Foley's soulfulness in lines like "Dancin' on the street In the heat of the neon/The quiet in the cool night air Makes it easy to breathe." The second song "What's A Matter Baby" was actually a minor hit in the States, and with good reason. The song was written by legendary Brooke Benton-producer Clyde Otis, and the song certainly recalls melodic deepness of Stax Records and Dinah Washington.
Ellen follows up her hit song with an excellent E Street-style cover of The Rolling Stones' "Stupid Girl." The song is a serious blast, and Mick's distorted guitar is excellent on the glammed-up remake. Next we have one of the strongest songs on the album, the experimentally produced title track "Night Out." Another song written by Ellen, this time around Ellen boosts her soulful confidence excellently with a large array of backup vocals from Rory Dodd and Mick Ronson.

Following is another excellent cover, this time of "Thunder and Rain," originally by English pub-rocker Graham Parker. This undoubtedly one of Parker's most well known songs, and Ellen compliments it well alongside terrific string arrangements and chaotic lead guitar. Next we have Ellen slowing things down a bit, and she lets Ian Hunter's terrific organ playing compliment her distraughtness on the beautiful "Sad Song." She sings brokenheartedly in the chorus about how down in the dumps a song can make you feel over a grandiose string arrangement.
Next we have a track penned by former Brian Eno touring guitarist, Phillip Rambow, "Young Lust." The song is very minimal, and has a multitude of varied harmonies, two traits Rambow very well could have picked up from all his years with Eno, and Ellen performs it wonderfully. Then we have the very pop-punk track, "Hideaway." Singing a classic tale of "running away together," the song is a beautiful track that makes you feel romantic and a compellingness to dance simultaneously. Lastly we have the slow piano ballad "Don't Let Go." The song recalls broken-vocaled moments of Laura Nyro, and the lyrics showcase a personal moment of thoughts of suicide. The song has that classic uplifting beauty that seemed to be of exclusivity in 70s pop. The song is so good, that Ian Hunter would sing it himself on his 2002 orchestral live album Strings Attached.
As previously mentioned, Ellen did find a minor hit with the wonderful "What's A Matter Baby," but unfortunately the album itself only sat at the shallow end of the Billboard 200 for a limited time. Ellen fortunately found much more success as an actress in the 80s, starring in Tootsie, Cocktail, and both seasons of NBC's short-lived but highly talked about, Night Court. Shortly after the release of her debut, Ellen began dating The Clash's Mick Jones, who would go onto help make her second album, Spirit of St. Louis. Ellen's second and third album unfortunately never quite lived up to the glam-beauty of Night Out, despite interesting duets with her then boyfriend.
Ellen currently teaches at The Paul Green School of Rock Music in Manhattan, but unfortunately there still has not been an vinyl reissue of her amazing debut album. Like many gutsy and glammy pop/rock females of the 70s, Foley was heavily overshadowed by the boys' club of the heyday. Meatloaf/The Clash collaborator Ellen Foley deserves to be up there with the likes of Pat Benetar and Heart, but for the time being, Night Out is one of American-classic rock's most under-appreciated gems.