Reviews
Cloud Nothings plants his flag on the lo-fi mountain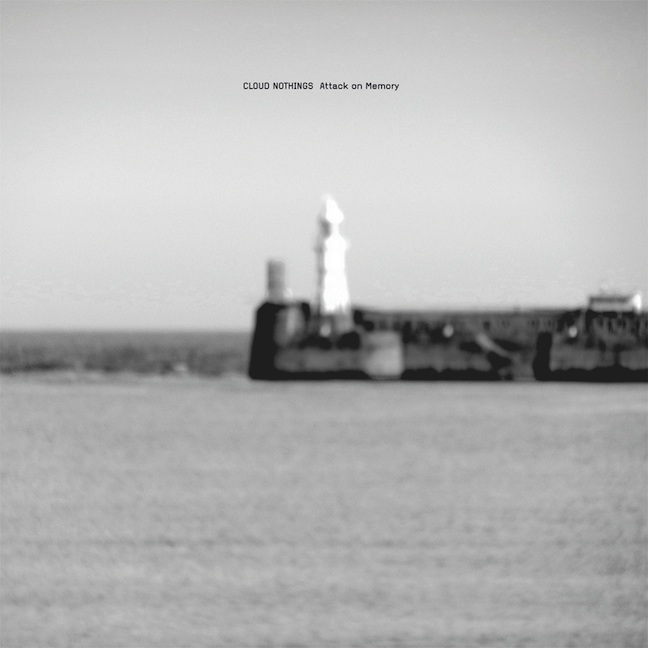 Attack on Memory Cloud Nothings
Release Date: Jan 24, 12
1
2
3
4
5
6
7
8
9
10
With Attack on Memory, Cloud Nothings' second full-length, sole member (on record) Dylan Baldi has cemented his place at the fore of the recent high-end lo-fi boom. Though his sound can be likened to any number of acts, whether contemporaries Japandroids and Titus Andronicus (the latter is, lyrically, a particular kindred spirit) or moving back to bits of Cap'n Jazz and other forerunners of this sort of jangling, breathlessly freewheeling noise, Baldi has a discipline even within chaos that's stunning to behold. Already, Memory will go down as one of 2012's great albums; this may come off as more than a tad hyperbolic, but it's hard to imagine a record this excellent getting lost in the shuffle.
Baldi's throat-shredding howl is the centerpiece early and often, starting with opener "No Future/No Past," in which there's only a slow repetition of "Give up/Come to/Know/We're through" buoyed by a slow crescendo to a colossal, jagged howl. That lyrical nihilism comes through without the wink that's seemingly become a standard in the angrier circles of indie rock at present; this is relentless stuff. It's also a running theme, whether here or on "Stay Useless," in which he begs "I need time to stop moving, I need time to stay useless!" Like a musical refugee camp for disillusioned twenty-somethings no longer searching for clarity but instead reaching peace with a world that seems to have increasingly less for them, Memory is the sound of shelled-out emotional aftermath.
That's not to say we don't get the catharsis right alongside the burnout. "Wasted Days," which sprawls over eight-plus minutes, starts with a breakneck burst of punk energy, with Baldi hollering his way through the instant shout-along hook "I thought/I would/Be more/Than this!" It then reduces itself to a fuzzy, thick bassline (there are a few dalliances with sludge throughout Memory, especially on instrumental track "Separation") before expanding back into an increasingly alarming, spacey breakdown that reaches warp levels before Baldi reemerges after several minutes of unbridled instrumental anarchy with vocals so frayed they cause physical discomfort upon listening. And that's a good thing.
That Attack on Memory brings this level of frenzy as a one-man project is stunning, but the real beauty of this record is the discipline on display. 'Restraint' might not be the most applicable term, but Baldi knows when to cool things down, such as on "Fall In," which gives the rattling chords prevalent on most of the record a necessary break. On the whole, and at the risk of falling over myself to offer more platitudes, Memory is simply a bracing, immediate, wholly wonderful record.