Culture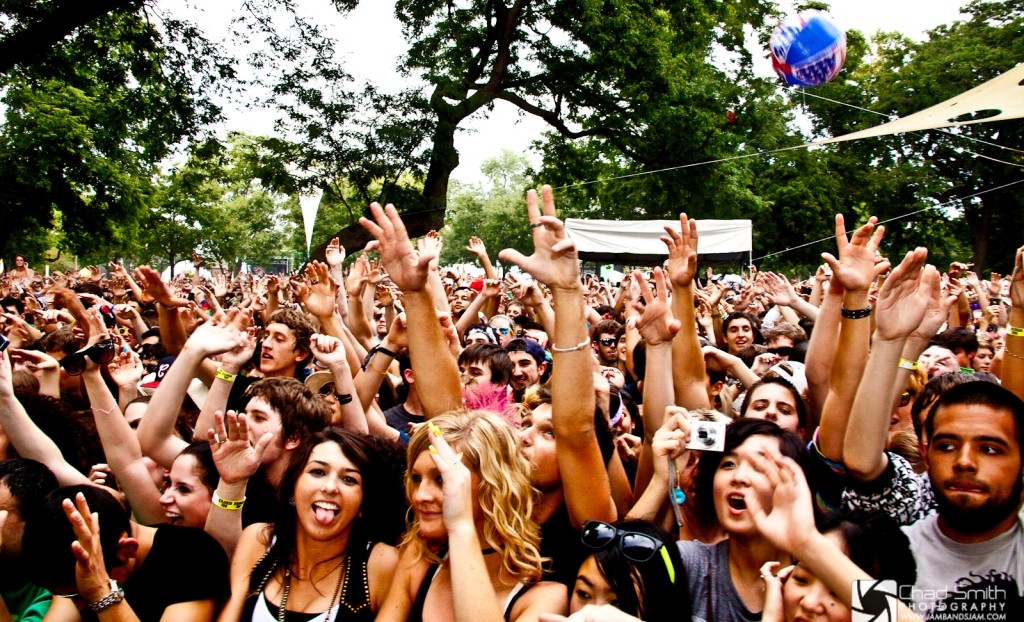 With the final major music festival of the summer, North Coast, kicking off tomorrow afternoon in Union Park (tickets are still available, though limited, over here), there comes the question of who to check out. If your ear isn't typically to the bass-shaken ground of the EDM scene, a lot of this year's (the festival's second overall) acts will probably be unfamiliar. Allow me, then, to humbly recommend five acts that, if going or if on the fence, you should be checking out this weekend.
(Also, in a shameless bit of synergy, I will be spearheading Heave's North Coast coverage all weekend long, as well as live-Tweeting the fest at @HEAVEmedia. Follow us!)
Five acts to check out at North Coast
1) Rusko (Saturday, 6:30 p.m.)

Dubstep is going to be a big, big part of this year's event, which is only fitting considering that the English-based electronica subgenre has seen a colossal explosion in the past year and change. Among the luminaries of the scene is Leeds native Rusko, whose light show and massive, wobble-heavy basslines have made him a household name among bassheads. Though his full stage show may be dampened just a bit by his late afternoon timeslot, don't expect Rusko to hold anything back.
2) Common (Saturday, 7:30 p.m.)

As this year's hip-hop acts go, Common is by far the most engaging (Lyrics Born is always uneven, and Wiz Khalifa's output of late has been embarassing), and there's the same nostalgia factor standing as a draw to his set as when North Coast pulled in De La Soul last year. Given that the Chicago MC just put out a greatest hits record, in addition to his 9th LP The Dreamer, The Believer dropping later this year, look for a career-spanning set of laid-back hip-hop that'll get even the most jaded heads nodding.
3) Gogol Bordello (Sunday, 7:30 p.m.)
What's a good music festival without a couple of bands incongrous to the rest of the lineup? This year, the one-two punch of Gogol Bordello and Of Montreal (playing right before Gogol) fill that niche. The Gypsy punk troupe have made a name for themselves as one of the most live-wire, highly entertaining bands currently touring, and especially near the end of a long weekend of dancing and recreational drug use, the massive pickup that Gogol promises will be undoubtedly welcome.
4) The Hood Internet (Friday, 4:30 p.m.)
Local mashup DJ The Hood Internet has been everywhere in Chicago the past few months, spinning regularly and opening for acts like Matt & Kim with his indie-friendly stylings. There'll no doubt be a good handful of DJs this year; the Magic Hat Local Stage flaunts a solid count alone. That being said, if you're curious to hear what LCD Soundsystem's "Someone Great" sounds like as the backdrop for "Whoomp! There It Is!," look no further. Make sure you get to Union Park early for this one.
5) The Right Now (Saturday, 12:30 p.m.)
At last year's North Coast, I happened to catch Chicago-based neo-soul act The Right Now during a midday side stage set, and was blown away at how wildly fun their set was. Expect more of the same on their return, this time to the mainstage, with sassy frontwoman Stefanie Berecz belting out tunes like the divas of old and her well-dressed/well-mannered backing band ripping through tight grooves like they'll never come again.

*Photo courtesy of North Coast Music Festival's official site.