Features
Lolla Preview: Titus Andronicus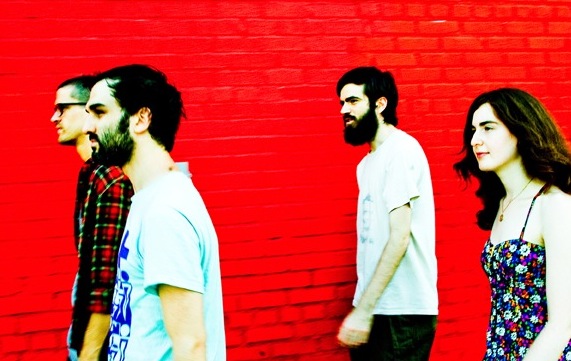 The enemy is everywhere! Oh I'm worthless and weak, yeah I'm sick and I'm scared and the enemy is everywhere.
-"Titus Andronicus Forever"
Ferocious self-disclosure is a hell of a trick to pull off in music nowadays, when anybody can do it without the means or, too often, the talent. It's a precarious balance to strike, one that can easily turn into whining or unbearable angst-grunting without much provocation. By that measure, it's nothing short of a miracle that New Jersey natives Titus Andronicus have not only parlayed the agony, ecstasy, apathy and ultimate acceptance of youth, maturity and making peace with your homeland into some of the best rock songs in the past decade (at least), but that they can turn lines like the above into raucous, cathartic singalongs designed to get even the most stoic and jaded fists pumping.
At the heart of their 65-minute opus The Monitor is New Jersey, both as the creative wellspring for frontman Patrick Stickles' caterwauling anthems and as an iconic place, the home of Springsteen and other assorted working men. The Boss is a major presence on The Monitor, in name and in spirit; he's paraphrased in album opener "A More Perfect Union" and name-dropped in 15-minute closer "The Battle of Hampton Roads." In the case of "Union," especially, Stickles is pointing out that the time when you could just jump on the highway and escape all your troubles may well have come and gone, and that the Boss may not have it all right anymore.
In case there wasn't enough going on thematically just yet, the record also invokes the Civil War as both a concept-album framework (spoken excerpts from Abraham Lincoln, Jefferson Davis and other historical figures tie many of the tracks together) and a wrenching metaphor for self-destruction. This isn't just a think piece about how badly it sucks sometimes to be in your 20s, though; this is the middle point at which punk, arena-rock bombast and the echoes of rabble-rousing folk converge before evolving into a snarling, totally distinct primal roar.
Not bad for a sophomore album, huh?
From the barroom singalong of "Theme from 'Cheers'" to the slower, brutally naked piano-backed lament "To Old Friends and New," Titus Andronicus are pushing at every sonic edge of rock music today. Though debts are certainly owed to not only Springsteen but also The Hold Steady and early (and equally enraged) Bright Eyes, none of these comparisons can fully do justice to the immediacy of what Titus have created. It's equal parts ironic and appropriate that over two albums they've written three songs partially titled "No Future," because this is the kind of band that inspires flustered treatises on how they're a band that matters, and will only continue to do so.
At the climax of album centerpiece "Four Score and Seven," (a frequent set closer, just as a heads-up) the prior seven minutes of wistful buildup explode into a frantic chorus of "It's still us against them!" Even when Stickles ends that particular rallying cry with "And they're winning," it doesn't matter, because it's both a call to arms and a sad truth that we all know they're winning, but also a reminder that while they're winning, the battle is far from won.
The enemy might be everywhere, but if so, Titus Andronicus have arrive to serve notice that the fight isn't over and that "them," whoever they are, had better be ready.
Oh, and if somehow you're not yet sold on checking Titus Andronicus out at this year's Lollapalooza, then you should just know that this might be the best live act currently touring.
Seriously.
There's not an ounce of the raw power on record that doesn't translate to their sets, and if there ever was a chance to see a band that a lot more people are going to be talking about, very soon, and to say you were there, then look no further.