Music
Live review: Titus Andronicus @ Metro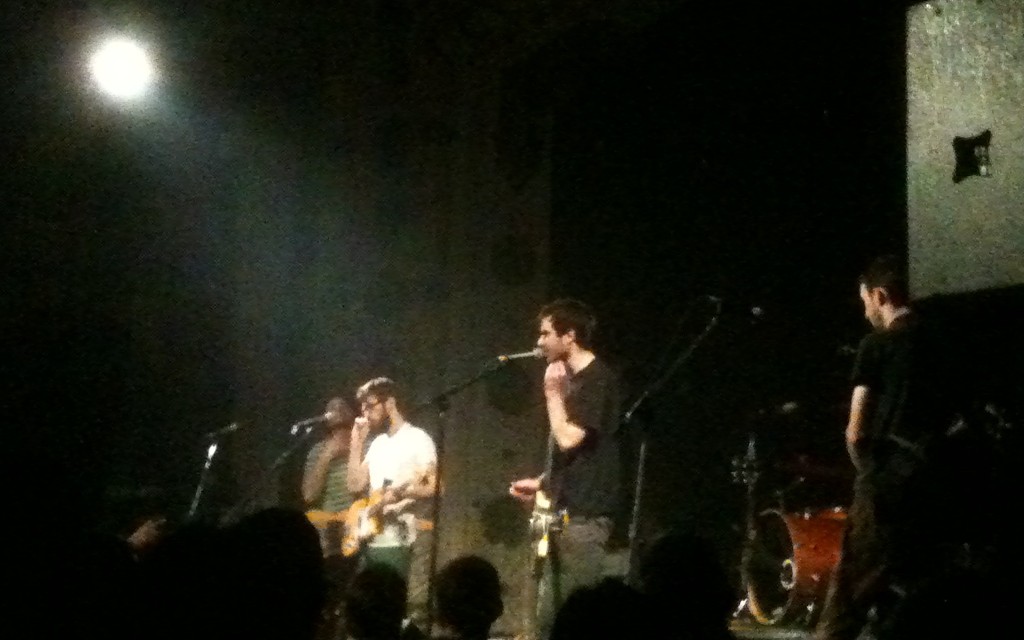 Sunday night Titus Andronicus brought their all-American punk rock roadshow to the Metro in support of their newest LP, Local Business. The band took the stage to chants of "USA! USA! USA!" and certainly did not disappoint the eager fans waiting to rally around the flag. Titus Andronicus has been no stranger to the city of Chicago, playing here over a dozen times since 2008, and each time the crowds seem to grow larger with people hanging on every word that comes from singer Patrick Stickles' achy throat. The ever-changing lineup of members in Titus Andronicus may lead one to believe that the band would have kinks to work out with the live performances, but Sunday proved to be Titus' strongest show in Chicago to date. Their 90 minute set showcased their entire discography pretty evenly, and it would be hard to tell that these songs were created by a group who has had 20 different members over the last seven years.  The revolving door of performers has led to a few forgettable shows in the past, but Sunday was definitely not one them.
The most apparent improvement in their live performances has to be Stickles' voice. Once a somewhat incoherent, drunken ramble of sorts, it is now suited to cause you to tremble with its throaty beauty on tracks such as "No Future, Pt. 1," and at the same time pump you up to a level of such intensity to want to scream along with his hearty yelp of "It's still us against them!" during "Four Score and Seven."
The energy of the band was reflected on the crowd of sweaty kids slamming into each other, losing their voices at every chorus. Opening with their latest single, "In a Big City," Titus really riled up the fist-pumping audience to sing along with Stickles to the hair-raising chant of "From Jersey I come, but I pump my own gas! I'm a dirty bum, but I wipe my own ass!" which really set the tone for the night. The songs off Local Business really transitioned well live, and the mix of older songs made for a very cohesive set-list overall. While the largest chunk of time in the set was devoted to songs off 2010's album The Monitor, the band's most acclaimed album to date, the songs from the debut album such as "Upon Viewing Brueghel's 'Landscape With the Fall of Icarus'" and "Titus Andronicus" still stirred up a frenzied storm of quick guitars and screams over the speakers. The band even played a cover of Diarrhea Planet's "Ghost With a Boner," which was met with much more appreciation and excitement than I would ever have guessed. Closing with the 14 minute long epic "The Battle of Hampton Roads," Titus really showed that they're not going to go away anytime soon, and deservedly so, as guitar solos, harmonicas, punk rock and America go perfect with one another.
Openers Coffin Pricks and Ceremony also put on excellent performances. Ceremony played a great set, which focused mainly on their newest album, Zoo, although they did throw in a few older hardcore songs such as "Sick" and "Throwing Bricks." Coffin Pricks sounded terrific and showed off some exceptional guitar work during their set, which was unfortunately their second to last show ever.
Be sure to check out Titus Andronicus' latest album, Local Business, out now on XL Records. You can also catch Coffin Pricks for their final performance December 14th at Mousetrap. (2201 W Huron, Chicago)