Interviews
Conversations at SXSW: Yourself and the Air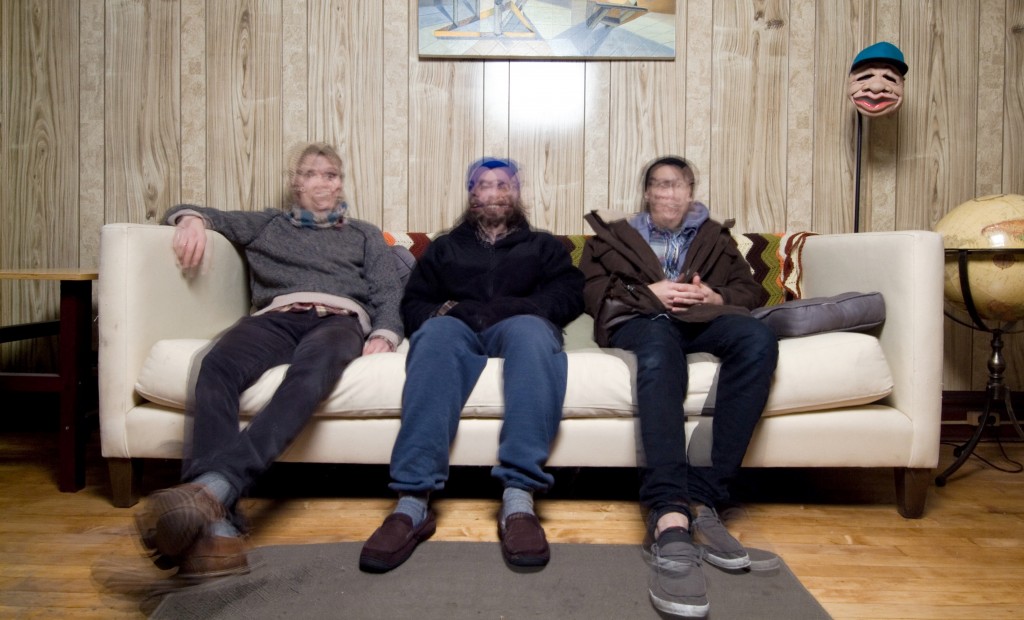 Though Yourself and the Air are no strangers to Chicagoans, they traveled to SXSW this year to get their music out to the masses. And what a good year to do so. Their new album Who's Who in the Zoo is already gaining attention on the Chicago blog scene and the band's dream-like music on it is capable of captivating the most hardened music fan. We spoke to Erick Crosby and Drew Rasmussen down in Austin about their new album.
Heave: You guys have put out four albums in the last five years and each EP and album I've listened to it feels like you've grown as a band every time. What are the differences for you guys between Friends of All Breeds and you're upcoming album Who's Who in the Zoo?
Erick Crosby: I think all of it is because we've lost band members. That's probably the biggest part. Every little EP or whatever you want to call it has had a different line-up, but of the same five people. So we've been losing and gaining over the years and every time that happens we've had to adjust. That plus the natural flow of things, our music keeps growing every time too.
Drew Rasmussen: Well often times with line-up changes people will end up just starting a different band or forming a new band but we've always stayed a band. We've been a band for four years and this is our fourth release but basically it all starts in the same place. So when line-ups do change it's still the same shared vibe, it's the same shared energy so we stuck with the band name despite members changing.
Heave: This is your first album on a label. What goes on differently from self-releasing something and doing it through a label?
EC: Money (laughs). But having people behind you is cool.
DR: Having people behind you is kind of like a snowball effect. You want to have all your corners covered. When it's not just yourself you have other people believing you and putting their neck out on the line for you. It's like basically people having good faith in what you do.
EC: It's like having friends that are helping you out. It makes you feel like that it's not just your own ass, now you've got your buddies that are included in on the project with you. And like I said money. We didn't have to pay for the record. That's always cool since we're broke. Even though it's fairly cheap…
DR: It's just a larger energy. The more people you have behind a purpose or a cause, it gets more of a push, it gets more of an oomph. It generates a bigger mentality towards the main idea. The more the merrier.
Heave: You guys have toured pretty much every where, but is there any places that you're looking to hit our your next tour that you haven't done yet?
DR: Red Rocks would be sweet (laughs).
EC: There's none that really jumps out in my head, like a favorite venue that I've always wanted to go play. I think it's always like you get surprised when you show up at a cool place or a shitty place that turns out to be really cool. Sometimes the coolest, most renowned places all suck.
DR: There's times where the smallest town you've ever been to is the best show you've ever had, you know, you get the best vibes from there. There's other times there's a huge place and you're just not feeling the right energy. It's hard to pinpoint one particular place but everywhere in the mountains or near the water is good. It's just good to see something different, just different places in our country alone.
Yourself and the Air play in Chicago on April 22nd for label mates' A Lull at Schubas. Get more information and purchase tickets at Do312. Who's Who in the Zoo comes out May 24th on Lujo Records.