News
New Music from Kid Cudi, Tracklisting for Mr. Rager unveiled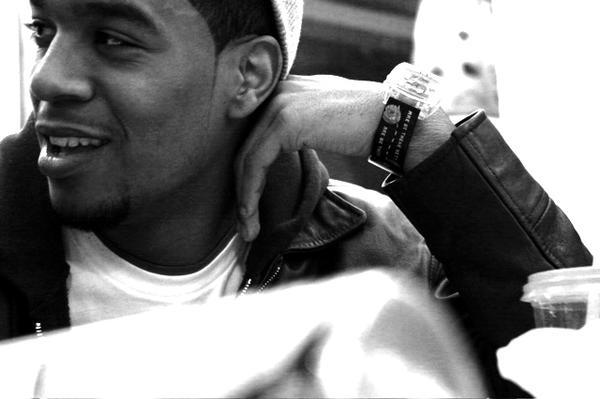 The November 9th release of Man on the Moon II: the Legend of Mr. Rager grows closer each passing moment. What does that mean for eager listeners? Leaks, leaks and more leaks. The latest audio available: the title track "Mr. Rager." A somber track that finds its feet at the end of the Kid's sophomore LP.
Sitting as the 12th song on the album (of 17) "Mr. Rager" eludes to the stories that Cudi's alter-ego (Mr. Rager) still has to tell. Odd, because the song takes place nearer to the end of the album. If you remember, Cudi's first album was separated into acts and it looks as the same follows suit for this album, even if it hasn't been formally explained. Since the 14th track is entitled "The End;" it's calculable that the rest of the tracks are more of the bonus orient.
Why does this matter? Simply because "Mr. Rager" expresses that Cudi has been toying with what he still has to tell within his Man on the Moon chronicles. Perhaps, he plans to make it a musical trilogy? Alright, enough theorizing, here's the track listing for Man on the Moon II: the Legend of Mr. Rager:
1. "Scott Mescudi vs. The World" ft. Cee Lo Green
2. "REVOFEV"
3. "Don't Play This Song" ft. Mary J. Blige
4. "We Aite (Wake Your Mind Up)"
5. "Marijuana"
6. "Mojo So Dope"
7. "Ashin' Kusher"
8. "Erase Me" ft. Kanye West
9. "Wild'n Cuz I'm Young"
10. "The Mood"
11. "MANIAC" ft. Cage and St. Vincent
12. "Mr. Rager"
13. "These Worries" ft. Mary J. Blige
14. "The End" ft. GLC, Chip Tha Ripper, and Nicole Wray
15. "All Along"
16. "GHOST!"
17. "Trapped in My Mind"
Honestly, we haven't heard much that has us writing in excitement or thoughts that this will top Cudi's first album. Hopefully those tracks still left unknown will make up for the only ok "Erase Me" or "MANIAC."  At the very least we can hope the cohension of the album with heighten the placement and importance of aforementioned songs to make a solid complete album.
Have a listen to "Mr. Rager" below and share your thoughts. Kid Cudi's Man on the Moon II: the Legend of Mr. Rager in stores and online November 9th.
KiD CuDi – Mr. Rager by Hypetrak