Culture
Brooklyn Nine-Nine review: "48 Hours"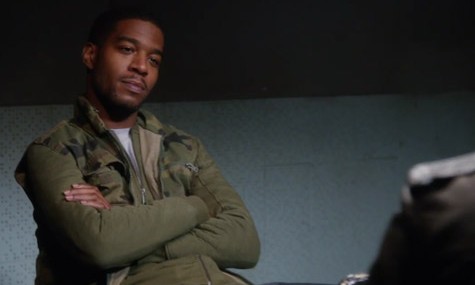 Starting this week, Heave will be adding television reviews under its pop culture umbrella. Today, Anthony Hoffman kicks off his coverage of Brooklyn Nine-Nine. Check back every Wednesday for his thoughts.
"I can't sleep without my whale sounds." -Sergeant Jeffords
Here's my (major) issue with "Brooklyn Nine-Nine:" The star, Andy Samberg, is the least interesting and likeable character.
Granted, this is a new show that's only seven episodes in and characters still need to be fleshed out. But it's never a good sign when you're more invested in the B-stories – even if they involve sleep deprivation, missed dates, and the quality of pies.
Detective Jake Peralta (Samberg) is an obnoxious, selfish goof who irritates everyone at the precinct. But he's a genius investigator. This is a stock character in TV and films. He's stupid, annoying and hurts everyone around him! But hey, he's just so damn good! He's like that guy on Psych, except he wears a hooded leather jacket!
In last night's episode, Peralta arrests a crime suspect (a wonderfully smug Kid Cudi) with insufficient evidence and has 48 hours to dig something up or he walks. In turn, everyone at the precinct has to work the weekend including Detective Santiago (Melissa Fumero), who has to cancel her date with a guy Peralta instantly makes fun of. I like Santiago, and clearly the writers are setting up a predictable relationship with Peralta. There's an honesty and humanness that she and everyone else brings that offsets Peralta's lack of any. Regardless, the problem is finally solved when he links the suspect to a photograph in a very quick, TV way. I hope this isn't the last we see of Cudi. He was great and anyone who can get under Peralta's smug skin is money.
The episode's funniest bits belonged to Sergeant Jeffords (Terry Crews). To avoid feeling inadequate at home with his visiting (and massive) big brother, Jeffords is more than willing to work extra time, along with doing some sleepless chin-ups by muscle memory.
The show has a good set of supporting characters (Det. Diaz is one of my favorites on the new TV season) who can reliably bring some laughs. Any evidence that Peralta consistently can is still out there.
What did you think?