Culture
Monday Afternoon Roundtable: Remembering PSH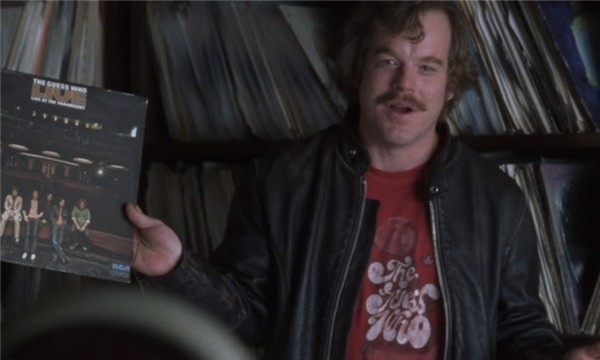 This week, the Heave staff was asked:
Regrettably, Phillip Seymour Hoffman passed away yesterday at 46. What was your favorite performance of his?
Matt Brassil
I will not speak today in terms of Phillip Seymour Hoffman's best performance. Accolades have covered this plenty. I'd like to highlight his role as Lester Bangs in Almost Famous. Still one of my favorite movies, Hoffman plays the sage of rock and roll brilliantly to young Patrick Fugit's William. With his smooth charisma, Hoffman turns laying on the floor while talking on the telephone look so cool. And, of course, I will never forget him in Twister, the first DVD my family ever owned. Something about him always popped onscreen, even in bit roles.
Trent Zuberi
Him playing Lester Bangs in Almost Famous. He totally nailed the part.
Chris Osterndorf
Although the performance from the movie that garnered the most attention was probably Joaquin Phoenix's, Philip Seymour Hoffman was perfection in The Master. Although Hoffman could really do anything, I always thought he was at his best when playing forceful, dynamic, complicated men, and for my money, none of his characters exhibited those attributes better than Lancaster Dodd.
Jonathan Mondragon
Oddly enough, it's a tie between The Master and Mission: Impossible 3. I was amazed and terrified of his capacity for villainy in both of those, yet he was also dynamic enough to play the nice guy in films like Magnolia. RIP.
Alex Borkowski
While it's certainly not his most acclaimed role, I gotta say that Phillip Seymour Hoffman destroyed it as Sandy Lyle in Along Came Polly. It's one thing to make a good movie like The Big Lebowski or Synecdoche, New York great, but it's another thing entirely to make a film as rancid as Along Came Polly even remotely watchable, and I defy anyone to watch the pick-up basketball game scene from that movie and disagree with me.
Shelby Shaw
A 13-year-old me first "met" and grew fond of Philip Seymour Hoffman (and who didn't) as the unforgettable Lester Bangs in Cameron Crowe's Almost Famous (2000), a character whose lines about cool and uncool have been quoted to me at various times since. There are now some people who I never think about without seeing Hoffman on the phone, or in a diner, a life-coach before life-coaches existed (or were cool or uncool). When I saw Charlie Kaufman's Synecdoche, New York (2008) years later, Hoffman stole my heart for the night when it turned out I was on a date I didn't realize was a date to begin with. But I didn't care about the guy on whose couch I had watched the film, I couldn't get over Hoffman as Caden Cotard and gushed about him for at least an hour before heading home to mull it over some more (alone). I have not seen all of Philip Seymour Hoffman's films, or theatre, but the roles I have seen him in have always impressed me and felt like parts innately mastered by him, meant for him only. He is already sorely missed, but he will always be well remembered, long after his last projects get released in the coming year.
Chloe Stagaman
Easily Lester Bangs in Almost Famous: "DO NOT make friends with the rock stars." Such a charming coming-of-age story, with Hoffman as the jaded, rock-journalist mentor. Sad to see such a great talent go.
Meghan Bongartz
I don't really feel qualified to comment on this because somehow, even though Phillip Seymour Hoffman has been in a thousand and one movies, I've seen almost none of them. I enjoyed him in Catching Fire? I'm going to go away now because I feel like an asshole.
Dominick Suzanne-Mayer
For me, the performance that will always stand out is his work in Boogie Nights. He manages to capture, in one character out of a sprawling cast of many, the entire center of the film. At once seduced by the glamor of an industry that nobody thought would mutate as quickly as it did and a victim of it doomed to be chewed up and spat out, his Scotty J is the soul of a movie filled to the brim with it.