Culture
In memoriam: Phillip Seymour Hoffman (1967-2014)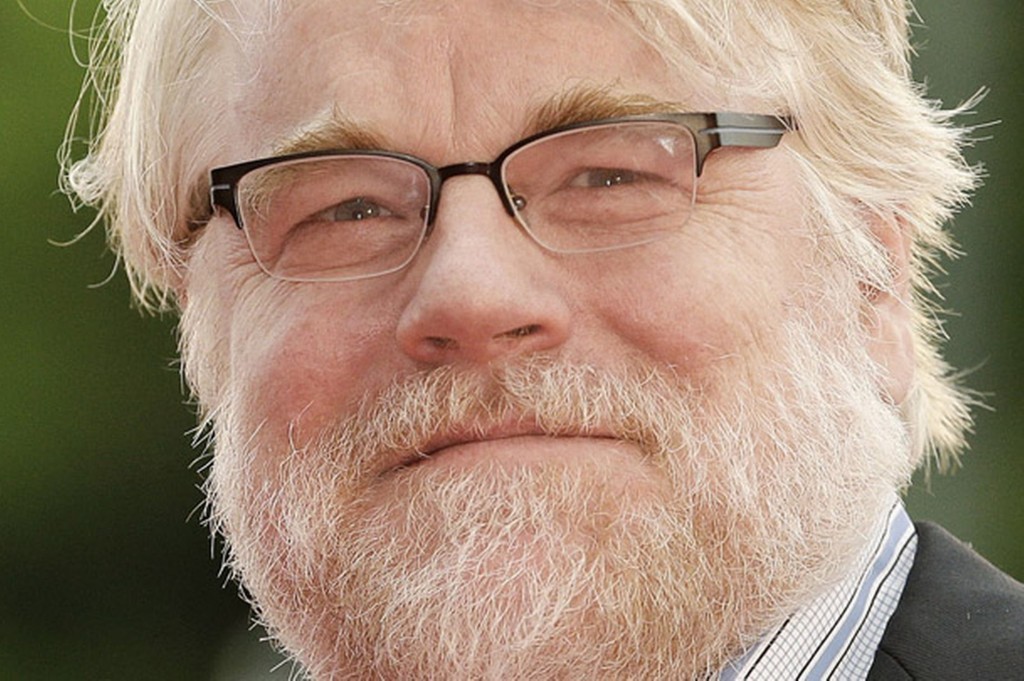 Philip Seymour Hoffman is my favorite actor of all time, and he always will be. No other actor had the power to disappear into his characters the way that he did. Not Brando. Not Olivier. Not Pacino. No one. When you see Hoffman onscreen, it is impossible to connect the character you're watching to the actor behind it. It has become so common for screen actors to maintain some sort of public persona you relate to when you view their films that it's hard to accept them as anyone but who they really are putting on a show. Even some of the best working actors (Leonardo DiCaprio, Matthew McConaughey, Sean Penn, etc.) have a hard time creating the illusion that you're watching anything beyond them acting. When Hoffman gave a performance, he became another human being. You couldn't tell he was acting. He wasn't. He was living. He didn't look like a movie star, because he didn't need to. He was an honest-to-God actor, the likes of which we may never see again. It didn't matter that he didn't look like Paul Newman or Johnny Depp or whomever, because he was so much better than all of them.
I first noticed Hoffman as Sandy Lyle in the otherwise forgettable Ben Stiller romantic comedy Along Came Polly back in 2004. I knew I had seen him in other films before, but I couldn't quite put my finger on who he was. His portrayal of the hilarious, washed-up child star Lyle was one of the funniest performances I'd ever seen, and as time goes on, those who've forgotten the lackluster film still remember how damn good he was in it. If one views Along Came Polly, then Capote, and then Charlie Wilson's War, it's impossible to tell that the same man played pivotal parts in all three. Sure, there are some physical similarities in the characters' faces, but that's about it. Hoffman was a chameleon. The way he moved and spoke and dressed and maintained himself always differed depending on the role. If one scrolls through his body of work, it is impossible to not recognize how much depth he had as an actor. He's been in some of the most influential films of all-time, and he brought something new to every single one of them.
Hoffman has worked with many great filmmakers, and to try and name them all would be an absurd task, but his most beloved collaboration undoubtedly came with the gifted Paul Thomas Anderson. The two men created five brilliant works of cinema together, and it's truly heartbreaking that the list will stay at five. One can only wonder what the future may have held for the most elite director/actor combination in the history of film had Hoffman lived longer. It's easy to call Anderson a genius and say he helped make Hoffman the great thespian he was, especially since Hoffman's big break of exposure came through Boogie Nights, but this is unfair to Hoffman. Hoffman made Anderson great. He may have (debatably) never had a leading role in an Anderson film, but Hoffman is as synonymous to Anderson's filmography as Anderson himself. It's hard to imagine The Master or Magnolia or even Punch-Drunk Love being as iconic as they are had Hoffman not been along for the ride. He was clearly the filmmaker's muse, and it's safe to say he will never again find one as gifted.
As the years go by and Hoffman's legacy only grows, filmgoers of the present and future will recognize that Hoffman really was one of the best we ever had. He has over twenty (maybe thirty) towering performances in his filmography, each of them more unique and alive than the last. There's not an actor in the world with a body of work as complex and varied. No two roles he ever took were the same. This is uncommon, even for the great ones. If Heath Ledger can be in the conversation as one of the best to ever do it for a handful of iconic performances, Hoffman should be at the top of the list for a boatful of them. It still boggles my brain that the man who played Brandt in The Big Lebowski and Lester Bangs in Almost Famous is the same one who portrayed Scotty in Boogie Nights and Father Flynn in Doubt. Watching these films in order and looking at Hoffman is astounding, now even more so because the number of works of art in his repertoire is about to come to a definite end. It hurts me to think I will never see the Showtime series he was working on called Happyish. It pains me to think that I will never get to see the next film he planned on directing. It kills me to think I will never see another Paul Thomas Anderson/Philip Seymour Hoffman film. And it deeply damages the rest of the world to know that we will never see Hoffman again, period. The beauty of film is that it lives forever. Sadly, the artists behind it do not. I already miss you, Mr. Hoffman. May you rest in peace.
My Top Five Favorite Hoffman Performances
*I was going to write up short descriptions on why they're included, but they speak for themselves.
5) Brandt, The Big Lebowski
4) Scotty J, Boogie Nights
3) Phil Parma, Magnolia
2) Dean Trumbell, Punch-Drunk Love
1) Lancaster Dodd, The Master
(And as a bonus, a display of his dedication to craft)