Culture
Monday Afternoon Roundtable: Fall films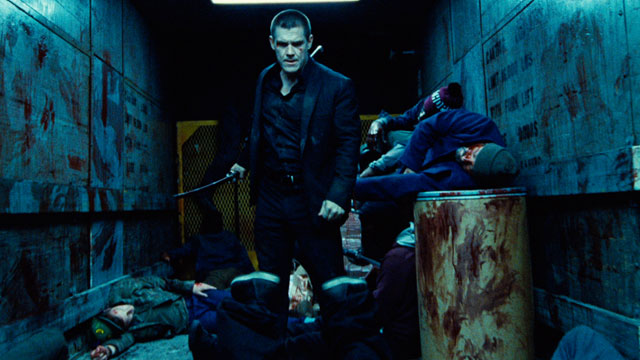 This week, the Heave staff was asked:
There's an insane amount of promising movies coming out in the final two months of this year. What're you most excited to see, and why?
Anthony Hoffman
The Hunger Games: Catching Fire. Read the books. Loved most of them (ugh, Mockingjay). Liked the first film. Although, it could have been better (shaky camera, disappointing, CGI Capital). That film's director Gary Ross won't be back. In his place is Francis Lawrence (I Am Legend, Constantine), along with new cast members Jeffrey Wright, Jena Malone, Sam Clafin, and Phillip Seymour Hoffman.
This movie is pretty much more of the original. But now a revolution's brewing in the Districts thanks to Katniss Everdeen. So it's back to the arena for the 75th Hunger Games for Katniss and Peeta to break their spirits. Here's hoping Malone's Johanna Mason is half as fun in the movie as she was in the book. Plus, more Effie Trinket awesomeness (and colorful fashion) from Elizabeth Banks.
Amy Dittmeier
Horns is a fantastic book and was my first experience reading a novel by Joe Hill outside his comic Locke & Key. Now, its been adapted into a movie with Harry Potter playing a demonic dude with horns in New England. I'm so in. I love the new "adult" Radcliffe that's emerged, and Horns will be a great movie to erase that childish image that some people who haven't Googled "Equus" may have.
Johnny Coconate
The Hobbit of course. And Anchorman 2. I plan on being respectably drunk for both.
Meghan Bongartz
Is this what parents feel like when someone asks them to choose their favorite child? I'm most eagerly waiting for the next installment of The Hobbit because I'm a huge LOTR nerd (and this one will have a dragon!). But I'm also really intrigued about the Oldboy remake. And also all the other movies.
(Note: Trailer NSFW)
Dominick Suzanne-Mayer
Like Meghan said, this is a rough year for anticipated movies. On Christmas alone, I get new films from Jason Reitman, Martin Scorsese, and Spike Jonze (to say nothing of 47 Ronin, and yeah, I'm not joking), and just before that I'll also get a hopefully more interesting installment of The Hobbit and American Hustle. But my biggest must-see, being a massive Coen Brothers fan, is Inside Llewyn Davis. Given that A Serious Man is my favorite film of theirs, and Davis looks like that but transplanted to the height of the Greenwich Village folk era, I can't wait. Watch this trailer and try not to get chills.