Music
Year's Over: 10 songs from 2012 you might have missed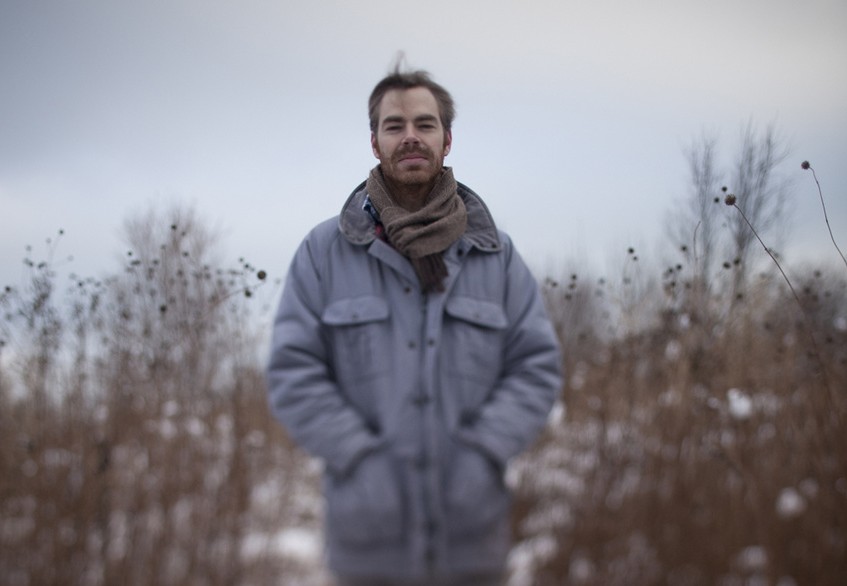 Every year, we at HEAVEmedia like to look back on what we've learned, what we've accomplished and marvel like the elderly at the rapid passage of time. Over the next few weeks, our Year's Over series will bring you our staff's essential lists of what you should've seen, heard, read and done in 2012. Today, Jonathan brings us some singles from 2012 that might have been lost on your radar.
10. Caspian – "Gone In Bloom and Bough"
Caspian has consistently put out some of the best post-rock around, and their newest album, Waking Season, is no exception. The band has taken their well-known brand of dynamic, melodic, textured, and rhythmic post-rock and introduced electronics, keyboards, effected vocals, and other intriguing sonic flourishes in to it. The 10-minute centerpiece "Gone in Bloom and Bough" is the perfect representation of this. Slow, building, subtly-emotional, and at points, heavy, the song evokes some Mogwai, some Sigur Ros, more ambient works by The Appleseed Cast, while staying new and original. It's runtime cycles through some of the best moments on this excellent record, and even so, it will sadly and probably be dismissively lumped in with some of the more generic post-rock of this year. It shouldn't.

9. Liars – "WIXIW"
Listen to the title track on Liars' sinister, electronic change-of-pace release WIXIW and, right away, you'll hear a different band entirely. Standing out from some of the more uncomfortable, soundscapey, discordant, and tense tracks on the album, "WIXIW" is beautiful. A song about longing for someone you love, wishing they were here (hey, Pink Floyd) and at the same time, experiencing conflicting feelings of wanting them away from you. The arpeggiated synths in the beginning soon develop into full-on, huge, drum-and-synth swells, while Angus Andrews declares 'That you would not be here at all/and I no longer know your name" while otherworldly electronic sounds fill the frequency range.

8. Of Montreal – "We Will Commit Wolf Murder"
Earlier this February, the most recent masterpiece from Athens, GA funky indie-pop collective Of Montreal, Paralytic Stalks was released, emphasizing experimentation more so than any previous release. Songs shift from dance to classical music to harsh, demonic soundscapes, and back to some funk. Kevin Barnes muses on alcoholism, marriage problems, feelings of inequality, lost friendships, cynicism, paranoia – the list goes on. "We Will Commit Wolf Murder" begins as a funky, groovy piece on debilitating self-esteem, feelings of inadequacy chock-full of dancey bass, snappy drums, and vibrant strings. Halfway through, the song takes a darker turn, descending into some scary noise-rave, before ending on assorted psychedelic vocal loop montages.

7. Death Grips – "No Love"
Chances are you haven't heard the album, NO LOVE DEEP WEB, despite it being free. Maybe it's because the artwork was an erect penis, or because it wasn't released conventionally at all, or maybe because most of it is an angry dude screaming abstract lyrics at you while crazy beats eat up your sound system. Either way, take note of these guys, because they go harder than their album artwork, conjure up more low end than even the most listenable dubstep, and have one of the best drummers in existence behind the kit: Zach Hill.

6. Paper Mice – "Cannon Fodder"
Chicago trio Paper Mice are probably the least-known artist on this list, recently releasing their second album, The Funny Papers, on wonderful experimental hardcore label Three One G Records (their first for a label). Clocking in at only 22 minutes, this album showcases the band's clever, bite-sized, and frequently unpredictable mix of post-punk, math rock, surf rock, funk, disco, and hardcore, with lyrics about noteworthy ridiculous news stories, everything from the wrongly-accused taking their revenge on a bank, the governor of North Carolina taking a vacation to Argentina to be with his mistress, or the infamous "Balloon Boy." However, the most exceptional of them all is "Cannon Fodder." Slightly under three minutes, and the band's longest track to date, it details a rapper who wrote a rap outlining his plan to murder a guy, then getting arrested for it being a "confession" and denying he ever did so, defending it as "art." Outside of the expertly-assembled and chuckle-worthy lyrics, the song has one of the grooviest bass lines you've never heard, always-in-the-pocket drumming, and an unavoidably catchy hook.

5. Murder By Death – "Lost River"
This year, MBD released their Kickstarter-funded new album, Bitter Drink, Bitter Moon, and signed to smaller, local label Bloodshot Records. Maybe because of either of these factors, or because of an inconsistent sound throughout the album, most people didn't give it a fair shot. And while there are a few less-immediate tracks, "Lost River" may just be one of the most beautiful songs this band has written. Centered around a dead person talking to their alive loved one, it details them speaking about a river where the dead and living can meet and see each other again. Just try not to get chills at "Though I'm gone, don't be afraid/We'll meet again on the river someday," and be glad Murder by Death can still write such heartfelt, timeless songs!

4. Godspeed You! Black Emperor – "We Drift Like Worried Fire"
'Allelujah, Don't Bend, Ascend! was released with no hype, no promotion, no previously-announced release date, and no leak on GY!BE's own Constellation Records. One day, fans saw a new album for sale on the band's merch table, and within the hour, there were vinyl rips on the internet. Made up of two side-long pieces, with the second being "We Drift Like Worried Fire", and two short drone pieces, the album offered fans to hear two pieces of music the band had been playing live since 2003. But the previously-named "Gamelan" opus is a lot different from its live counterpart. The recorded side of this band always allows more textures, layers, and emotions to creep through, though usually not retaining the sheer power of their live show. This is not the case with "Fire." Throughout its 20-minute journey of mystery, beauty, destruction, and hope, you'll hear many reasons why this band has maintained a spotless discography.

3. Swans – "Song For A Warrior"
If you are at all familiar with who Swans are, their 20+ year career of ear-splitting, gruesome, unparalleled artistry, or the brutal energy they project in their music, listening to "Song For A Warrior" will make you scratch your head in confusion. Their massive 2012 opus The Seer contains both some of the most terrifying and beautiful music of the year, from their 32-minute world-ending doomy title track, to this Karen O (Yeah Yeah Yeahs) folk-country ballad. Just listen, and your heart will melt at one of the best vocal performances of the year.

2. Marriages – "Part the Dark Again"
Marriages is the project of Greg Burns and Emma Ruth Rundle, formerly of post-rock band Red Sparowes, formed to explore different territories their music was heading in. Their debut EP Kitsune, released earlier this year on Sargent House, was written as one song broken up into six movements, best described as heavy shoegaze with a post-rock tinge. The excellent EP is closed off with the seven minute gorgeous and actually epic love song "Part the Dark Again" with some truly spectacular guitar and hauntingly beautiful vocals by Emma Ruth Rundle.

1. Birthmark – "Shake Hands"
The best song from the best album of 2012 barely anyone has heard. Birthmark is the solo project of Nate Kinsella, cousin of like-minded Chicago experimental musicians Tim and Mike Kinsella, though stylistically it moves much further away from any of their past recorded output. Antibodies is Birthmark's first for Polyvinyl Records, a move which will hopefully expose more to Kinsella's incredible albums as Birthmark. "Shake Hands" is a perfect example of what to expect with Antibodies: gorgeous uniquely-arranged strings, tight, metronome-like drums, layers upon layers of samples, guitars, percussion, and other sounds. The lyrics take the perfected instrumentals and bring them to an entirely new level, with a new found personal element to the songwriting. Listen to "Shake Hands" and take it as an introduction to the most slept-on release of 2012!