Features
Heave (was) at Primavera Sound 2013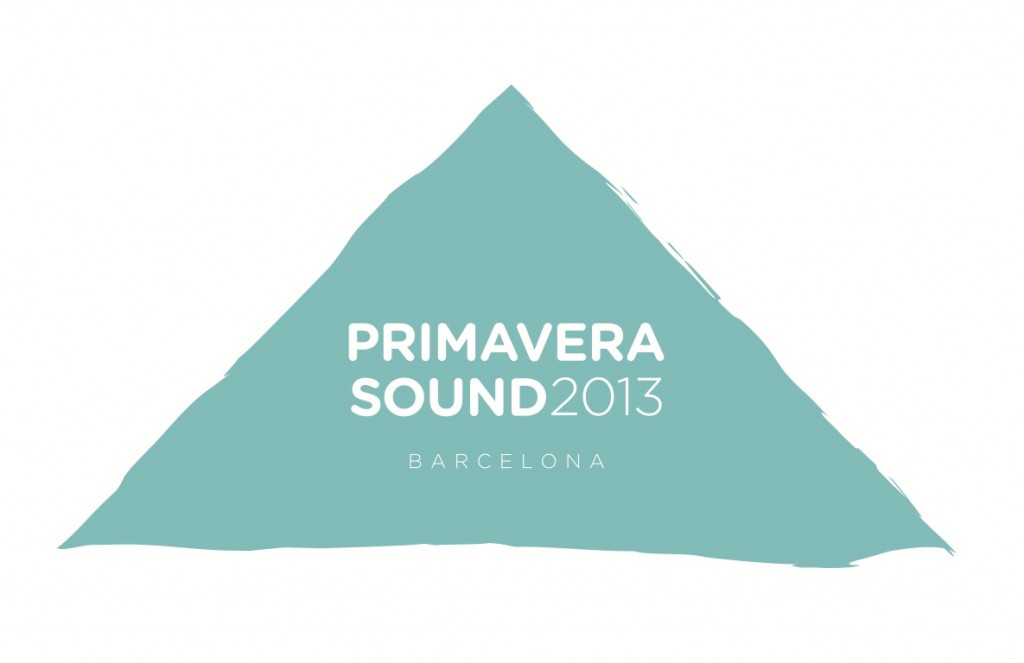 Note: Please excuse the lateness of this coverage, as following Primavera Sound, my comrade and I took a trip to Birmingham and London for other music-related activities, of which I'll elaborate upon in a future piece to be published in the coming weeks. Also, due to unforeseen technical issues, we were not able to obtain any video footage/pictures of Day 1 of Primavera. Attached to the article is a reel of band footage filmed and edited by Jake Karlson. That being said, enjoy!
Day 1
METZ
The Vancouver trio METZ played one of the first and most intense sets of the weekend. Playing cuts off of their new, self-titled Sub Pop debut, the band had a chance to showcase their unique blend of post-hardcore, punk, and noise rock. Singer Alex Edkins' guitar was loud, noisy, feedback-laced and powerful, at times unleashing a wave of noise so powerful the crowd couldn't help but let out a loud cheer. Hayden Menzies' punchy distorted bass complemented the guitar perfectly and frequently interlocked with Chris Slorach's pounding, deafening drums. Everything from single "Get Off" to set closer "Wet Blanket" was hard to keep your eyes off, and it showed the talents of this veteran-yet-recently-signed band.
Dinosaur Jr.
Indie rock legends Dinosaur Jr. played a late-afternoon main stage set to an eager crowd. J Mascis' triple full-stack amp setup surely blasted away at least the first twenty rows of spectators while the band played a set chock-full of hits and fan-favorites such as "Feel the Pain," their cover of The Cure's "Just Like Heaven" and even the first song they ever wrote from their first cassette. What would have been a perfect set was slightly affected by bad sound levels, mainly Lou Barlow's almost inaudible bass and vocals. Despite this, the band rocked extremely hard, and ended with a bang, bringing out Fucked Up vocalist Damien Abraham for a cover of "Chunks" by hardcore band Last Rights.
The Postal Service
Expectations were high when it came to the 2013 Postal Service reunion and tour. Their only album was released in 2003 and has managed to maintain a life of its own. This tour saw the Ben Gibbard (Death Cab for Cutie) and Jimmy Tamborello (Dntel) collaboration finally take to the road and play to the massive crowd that has discovered their music in the decade since the album's release. The band was accompanied onstage by frequent collaborator and friend Jenny Lewis (Rilo Kiley) as second vocalist and multi-instrumentalist. The band played all of Give Up save for one track ("Natural Anthem"), along with some B-sides and a Beat Happening cover ("Our Secret"). Both Gibbard and Lewis sounded flawless, their vocals complementing each other perfectly and showing an uncommonly energetic stage presence, and Tamborello was actually dancing (!) while never missing a beat. Any high expectations you've developed for seeing The Postal Service at a music festival will definitely not be disappointed.
Grizzly Bear
This experience marked my third time seeing Grizzly Bear at an outdoor festival. Compared to the previous times at Pitchfork and Lollapalooza, however, this time substantially trumped them both. Playing a set consisting of mostly new songs from their excellent 2012 album Shields, though including a few singles and favorites from their previous two albums, the band sounded in top form. Ed Droste and Daniel Rossen's lead vocal work was impressive, but moreso the flawless simultaneous harmonies, vocal rounds, and vocalizations of all four members was truly a spectacle and only improved an already instrumentally-perfect set one would expect from a band as talented as Grizzly Bear. Seeing an unusually in-your-face rendition of classic "Knife" at 1 a.m. to a near-delirious crowd was definitely one of the highlights of Day 1 and perhaps the entire festival.
Death Grips
I managed to catch about three-fourths of Death Grips' late-night set. What is usually a trio of MC Ride (Stefon Burnett), producer Flatlander (Andy Morin) and drummer/producer Zach Hill was just a duo for their entire European tour, due to Hill's intensive work on an independent film directed, written, produced and scored by Death Grips. The duo did not let this temporary setback prevent them from delivering a gripping (no pun intended) and engrossing set characterized by dark, smoky visuals, screeching noise samples, earthshaking bass and expert yell-raps. Highlights included poppy single "I've Seen Footage," weed anthem "Takyon" and punk-as-fuck closer "Lock Your Doors." There really is no better way to end a set than with thousands of people screaming "I've got some shit to say, just for the fuck of it."
Phoenix
French indie-pop kings Phoenix played a 1:40 a.m. headlining slot to a crowd eager to sing along with every word. Despite a divided reaction to their excellent new album Bankrupt!, it seemed as though the entire crowd was entranced for the entirety of what was one of the best headlining sets I've seen in a long time. The band played a fitting combination of some of their best new tracks ("Trying To Be Cool," "Chloroform"), hits from their last album Wolfgang Amadeus Phoenix ("1901," "Girlfriend," "Fences"), and even a medley of two of the band's best instrumentals, "Love Like A Sunset" and "Bankrupt!," fittingly titled "Sunskrupt!,"  Of special note was the incredible, furious drumming of touring drummer Thomas Hedlund (Cult of Luna) that far surpasses the sterile programmed drum beats that can be found on the band's recordings, as well as a lovely stripped-down version of WAP track "Countdown." While the set was a bit heavy on the new songs, the energy of the band and the crowd combined with the substantial difference in popularity the band has in Europe made for a very different, much more surreal Phoenix set than usual. They even ended the show with a reprise of single "Entertainment" featuring Dinosaur Jr.'s J Mascis on guitar. Excellent stuff!
Animal Collective
By 3:30am, there was no better place to be than the Primavera stage for Baltimore freak-folk/electronic/psychedelic heroes Animal Collective. Currently touring their 2012 album Centipede Hz, the stage setup matched the visual elements of the album, with a MASSIVE colorfully grotesque mouth and teeth as the backdrop. The band opened with Fall Be Kind closer "I Think I Can," played a wealth of tracks from Centipede Hz, popular single "My Girls" and closed it all out with the recently-resurrected Feels masterpiece "The Purple Bottle." This set showed a more rehearsed, more tightly knit and less jammy Animal Collective compared to recent tours, which were largely testing grounds for the recorded versions of the new tracks. The sound was perfect, the weather was gorgeous, and the band sounded fuller than ever with longtime guitarist Deakin (Josh Dibb) rejoining the band. You wouldn't ever expect to see a band play this flawlessly at 3:30 a.m.