Culture
Monday Afternoon Roundtable: Costumes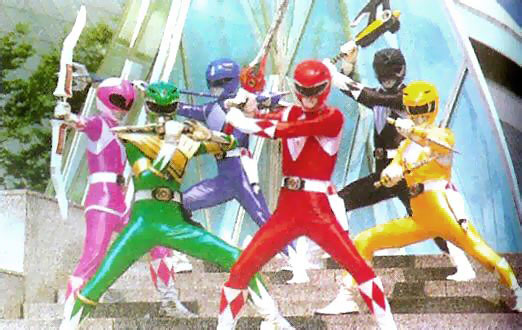 This week, the Heave staff was asked:
What's the best Halloween costume you wore as a kid?
Johnny Coconate
Batman, Zorro, Power Ranger, Ninja Turtle, Ash Ketchum. Then repeat.
Marissa Morales
I had a Belle costume that I attempted to wear every day. Even after I outgrew it. And yes, I would put it on and sing the songs. I'd still do it, too.
Seetha Sankaranarayan
I l-o-v-e-d being Scary Spice in elementary school. My grandparents made the whole getup by hand: an animal print jacket with a gold crop top and pants. We curled my hair into those two little top buns, too. I kept wearing the pants long after Halloween was over.
Meghan Bongartz
I had a lot of really great Halloween costumes because my mom would create by hand anything I dreamed up. The most impressive one was probably a Daisy Duck costume complete with a giant duck head, which I unfortunately don't actually remember wearing because I was two or three years old at the time. My favorite costume was Scarlett O'Hara for sheer uniqueness. And because my mom dressed up as Mammy to go along with me and wore black face.
Josh Watkins
Best goddamn red Power Ranger, three years running.
Dominick Mayer
My mom made most of my costumes by hand, from a Lotto ball that I was very upset about wearing at three years old to a representation of Slappy the ventriloquist dummy from the Goosebumps series Night of the Living Dummy. It was detailed, and scared a few people, but I didn't realize until later how potentially insulting that really was.