Music
Live review: Woods @ Subterranean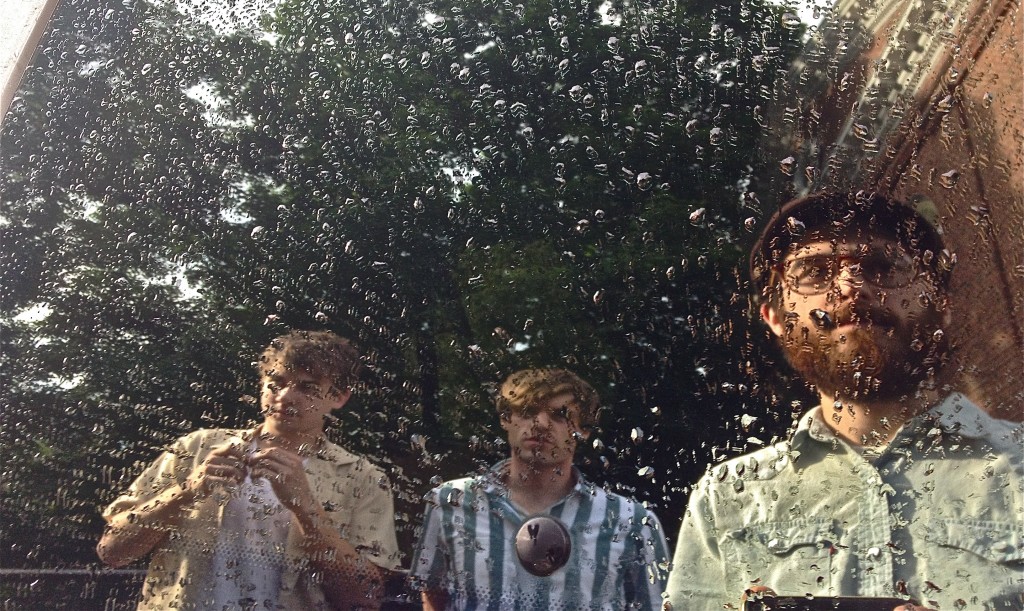 Plastic Crimewave Syndicate and Purling Hiss, the opening bands at the Subterranean on Thursday, October 4, were both similar in a lithesome yet heavy dichotomy, made way for the headlining (dare I say legendary dream of a four-piece) East Coast band Woods. These men, including Jeremy Earl (lead vocals, guitar), Jarvis Taveniere, (guitar, accompanying vocals and multi-instrumentalist), Kevin Morby (bass), and their newest member Aaron Neveu (drums), have gusto like no other pseudo-psychedelic band. With whirling guitars and riffs that rise and fall like tidal waves, all of them get in this fused altered state of bliss.
Woods has undergone some changes — the occasional swapping out of members here and there, adding Matt Valentine (of two-piece MV & EE) on tours in the past, adding a barely legal 18-year-old drummer (Neveu) in place of former "Tape Manipulator" effects extraordinaire, G. Lucas Crane, — but their sound has remained consistent. While watching the band on stage at the Subterranean, the crowd stood in wonder. Woods have a shoe-gazing minimalism that embodies exactly what a long miasmatic trip in the desert might be like. Their music has a mesmerizing psych-like aura to match its hypnotic enchantment. And in the words of Aristotle, "There is no great genius without a mixture of madness," which Woods displayed on stage with swirling loops and disjointed vocals. As always, Jeremy Earl belted out the most magnificent falsetto. His distinct voice in contrast to Taveniere's seldom chiming-in begged ears to hear more harmony, perhaps to add more intimacy to the set.  Despite this, their performance was as always an effortless and patient symbol of what music should return to.
"Let's say you have stage fright…not that I do. One way of getting over stage fright is just getting over what's happening in front of you," said Woods alumni Crane of his thoughts on live shows, which he and the current members master with such humility. "It is like being so present, but not so present that you can acknowledge all of these churning miasma people all staring at you and all these attention spans trained on you. It is even more present so that you are just focusing on the music and the interplay between you and the people your playing with. When you are going to see someone live it should be crazy, no one could dispute that."
The Brooklyn folk rockers' latest live sets are like an ornate tapestry of history. They've been a blend of all of their albums amalgamated into one somehow lucid timeless sound. The show at Subterranean was a bit of a compilation of sorts, channeling back to the lo-fidelity days of Songs of Shame, an album that put them on the credible music radar. But with the free-form structure that maintains both its synchronicity and melody, nothing is compromised in their ingenuity. Above all else, it is the raw talent of each guitarist, with their fret boards hot from lissome dexterity, that distinguishes them from other folksy bands whose versatility pales in comparison.
After the show, fans came up (mostly young women) saying how amazing the show was. The band members were bashful, thankful that people came out at all. A girl said, "You were so good, I was pleasantly surprised — not pleasantly — I mean…you know what I mean." The band members nodded and smiled loaded up their gear (leaving a single stick cracked in half on stage), and headed to their next show.