Music
Live review: Jennifer Hall @ Subterranean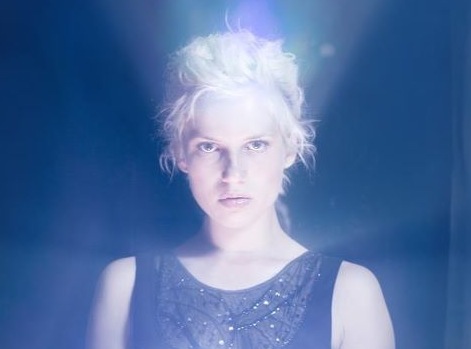 Hovering above the stage at Subterranean is a sculpture of a person stabbing their finger at the sky, poised to take off in the direction of the finger. Behind that person is another, who is in a pulling position, trying to keep the latter person on the ground. What beautiful tension, a fine expression of passion. It's a great piece of artwork to have above a stage, especially when the music engages this theme of beautiful tension and passion.
Jennifer Hall takes the stage around midnight Saturday in front of an excited crowd. She and her band open with "Young Things," a strumming groove that rides Jennifer's voice into a seamless crescendo. Hall has the presence of a strong butterfly; she demands attention, but doesn't beg for it. The second song, "When We Were Good," is as jazzy as much as it rocks, really building the momentum for what's to follow. "My House is Falling: is a song with so much attitude that it stomps out the people noise up top of the venue and in the back of the crowd. Jennifer's voice along with the guitar creates a beautifully haunting mood.
Hall has a fine ability to always be in sync with her band, while at the same time seemingly to be singing into a hairbrush in her bedroom. The balance of the band is also very spot on. It's interesting how the dose of rock n roll added to the sound is at such a precise dose, it seems that a tad more would cause chaos. Other stand out songs include "Green and Blue," "I Want Someone Badly," and "Like I Lie To You."
The band closes with a cover of "You Really Gotta Hold On Me." And this set firmly places Jennifer Hall in the mosaic of city music heard over Saturday night banter and the occasional bottle crash. It could be easy to compare Hall to many of her predecessors, but it's best to wait a few years and compare others to her.