Reviews
Woods split Amps for Christ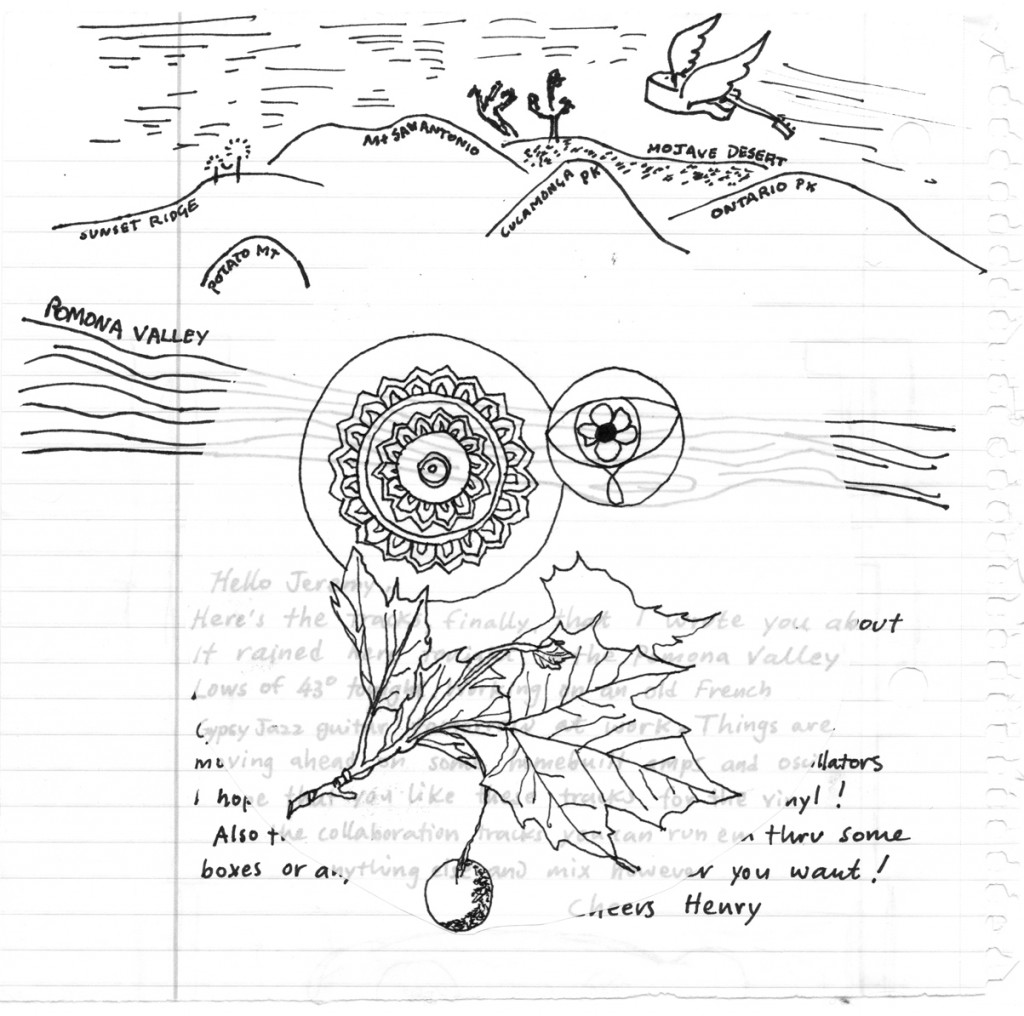 Woods & Amps for Christ split Woods, Amps for Christ
Release Date: Apr 17, 12
1
2
3
4
5
6
7
8
9
10
The last time I bought a split album I was in high school. It featured Anti-Flag and the Bouncing Souls, two bands that didn't have much in common aside from being a bunch of older dudes who never got sick of playing power chords. Now, New York based folkies Woods are releasing a split through Shrimper Records with Amps for Christ, the current project of experimentalist and former noise-maker Henry Barnes.
Splits are a bit of an oddity. They sound awesome in theory: two bands you adore releasing an album together!? I thought matchmaking like that only happened on OkCupid! But the catch is that splits aren't collaborations, you don't get to hear what the result of these two bands in a studio together would sound like. It's generally just two bands sharing title space on a record and little else. This is probably a big reason splits are so prevalent in the hardcore/punk scene: why not share the cost of pressing an album amongst eight broke musicians instead of four? The bands will usually throw you a bone, covering one of each other's songs or doing one collaboration track, but the bulk of material is par for each band's respective course. Plus, split titles can fuck up your iTunes by scattering an album across the alpha-zeta spectrum of alphabetically listed artists.
Now, I know it seems like I'm not giving splits much love, but hold on a second, I'm just reversing the buttercup formula –breaking you down before I build you up.
At first listen, Woods' half of the album is much more accessible. Jeremy Earl's thin voice blends with the acoustic guitar strums and background fuzz of Woods pastoral melancholy. Its psych-folk motif reconstructs a lot of familiar sounds and patterns reminiscent of guitar driven bands from the Grateful Dead to Built to Spill, but is never repetitive or derivative. Woods' sound is warm and inviting, the bouncy track "Sleep" rolls along with quick riffs and guitar harmonies, plus the clop of a wood block.
For Amps for Christ's part, Henry Barnes is best at creating lo-fi entanglements of riff and sound. Drowsy modulations of guitar and other instruments create warped sounds set underneath deft guitar lines. The opening track "When," with its sweeping guitar melody, would be ripe for stadium rock if it were boosted by thousand dollar equipment and amps the size of Stonehenge pillars. His one track with vocals, "Lord Bateman (Child #53)," sounds like a song you'd hear sung in a movie about Pub life in the middle ages, and it shows Barnes' limit as a singer with the instrumentation washing out his vocals.
The collaborative track, "From Oatmeal to Buttermilk," blends  Barnes' far eastern influences, a Sitar's swelling resonance, with Woods' grainy textured effects.
The self-titled split works really well as whole. These are two acts that inhabit the same artistic spectrum; one band is just a few shades lighter than the other.