Music
B*tch, I'm Miley Cyrus: The summer songs that should have been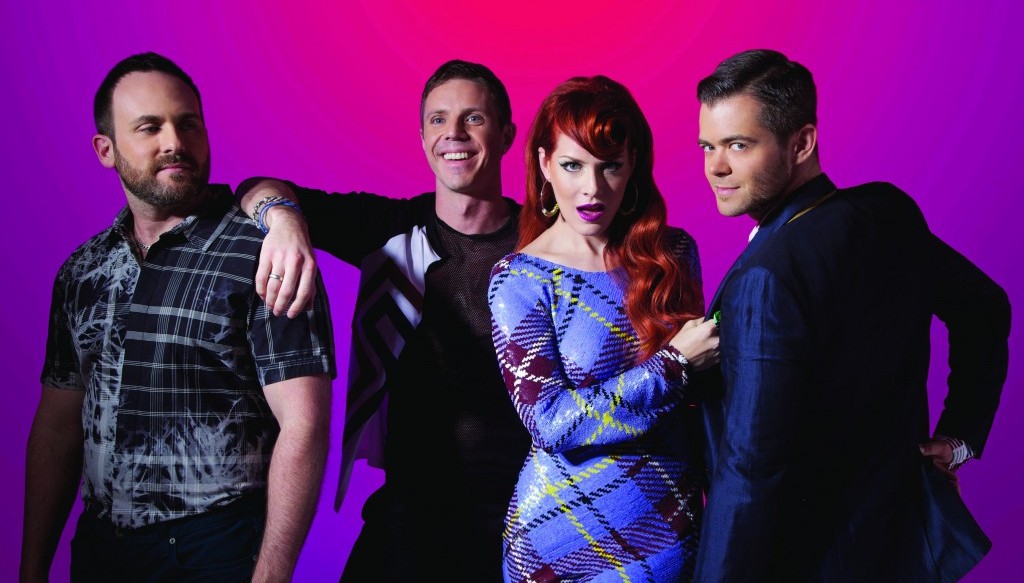 Welcome to HEAVEmedia's swap week! Our columnists have taken over each other's articles all week long. Today – Nico Lang, of Found Footage, takes over Patrick Gill's B*tch I'm Miley Cyrus to talk about summer hits that should've been.
This week, Carly Rae Jepsen's "Call Me Maybe" was crowned Billboard's official Song of the Summer (sponsored by Pepsi!), a race that hardly anyone who has two ears and has driven in a car the past three months will be shocked at the outcome of. It's been everywhere: supermarkets, laundromats, Bar Mitzvahs, YouTube parodies and Mitt Romney campaign videos—calls to which I will never respond, Mitt.  Because of this viral ubiquity, Jepsen has radio bombed almost every other artist in existence.  It's not just that Jepsen's 90s teen pop throwback was the Song of the Summer: it was the ONLY single of the summer, and I can't recall having heard another song for the past twelve weeks.
Although I love the song and am happy for it's success, I lament that its popularity couldn't be shared with other tracks that were supposed to virally break out in the same way.  When fun, Gotye and Jepsen made history by topping the Billboard Hot 100 for longer than any other back-to-back-to-back new artists in history. Critics, bloggers and industry professionals saw an opportunity for other fresh faces and established yet smaller acts to catch on through the power of the internet.  YouTube basically invented Carly Rae Jepsen, and half of the popularity of the song was based on the fact that the entire country was singing along with Jepsen—just like James Franco, Selena Gomez and Katy Perry were.  Their infectious joy in lip-synching to the song became ours.
However, this hasn't worked for other acts this season.  From the other crop of songs and artists that were supposed to hit it big this summer but didn't quite, the cases of "I Love It" by Icona Pop and "Let's Have a Kiki" by Scissor Sisters stand out.  Of course, the latter gained a huge following on the internet—touted by everyone from Gawker to Anne Hathaway as their summer anthem—and queers everywhere obsessed over it.  In the queer community, "Kiki" became this summer's buzzword du jour, and with the amount of tastemaking clout that the community has shown over the past five years (see: Lady Gaga, Adele, Amy Winehouse), "Let's Have a Kiki" was primed to be the next big thing and the Scissor Sisters' comeback jam.

However, this time what happened in the community stayed in the community, and the song received almost no airplay outside of the circuit scene, gay house parties and queer clubs.  Although many blame this on the Scissor Sisters never giving the song the promotional single push it deserves, other artists have charted songs high on the Billboard charts without ever officially releasing them (If you're Taylor Swift, you can do it in your sleep).  I think the promotional issue is partially the case, especially considering that the official lead single "Only the Horses" sounded like a plastic Rufus Wainwright knock-off, but it's also a "gay famous" problem, one that doesn't just affect the Scissor Sisters.  Although queers and the critical community heavily backed Robyn's Body Talk series back in 2009 and the "Call Your Girlfriend" video got heavy play on YouTube, Robyn never broke out of the queer bubble—a not for lack of trying.  Robyn heavily promoted Body Talk, an album far more radio accessible than her previous eponymous record, released an extraordinary amount of singles and even toured with Katy Perry.  What more does a girl have to do?
Many would argue that maybe this is for the best, as the mainstream popularity of Madonna's "Vogue" helped diminish the special place that vogue-ing held in the queer and drag communities, but the risk of cultural co-opting is no reason to punish a band whose goal is to sell records and reach as many listeners as possible.  The Scissor Sisters don't make music for queer audiences; they make music for everyone and their place within the queer community shouldn't limit the kinds of exposure they can get or stations they can be played on.  If we can play music by straight people in queer clubs (see: Katy Perry), why can't straight people stay in, lock the doors and have a kiki?
Although the drag aesthetic of "Let's Have a Kiki" likely hobbled its chances of becoming a Summer Jam, Icona Pop represents the other side of the coin in The Robyn Problem: it's too damn European.  Songs like "Lights" by Ellie Goulding and "Bulletproof" by La Roux have been able to become massive crossover hits while being Europop-ish (Goulding's track has proved more popular here than in her native U.K.), but each became popular by fitting the hold of what we are already playing on the radio.  The production of "Lights" is strikingly similar to Calvin Harris' work on the new Rihanna album, and "Bulletproof" sounded exactly like the songs Lady Gaga should have been releasing in 2010, instead of the barely remembered "Alejandro."

Interestingly, the songs "I Love It" most remind me of are Martin Solveig's "Hello" and "That's Not My Name" by The Ting Tings, songs that became moderate hits in the U.S. without ever quite living up to their potential.  For those unfamiliar with "I Love It," the song sounds like Robyn filtered through The Sounds (best known in the U.S. for providing the music for a VH1 commercial), which makes sense as the track was penned by the writer of "Dancing On My Own."  Although it retains Robyn's defiant energy, the Icona Pop take on Robyn's themes of self-reliance and post-breakup bitterness take on a much harder edge.  There's a real sense of anarchism in the lyrics that perfectly matches the throbbing, infectious beat, one that both mimics Solveig's and improves upon it.
However, despite receiving a big critical push from outlets like Entertainment Weekly (who called it one of their Songs of Summer), fetch never happened for the Icona Pop, who failed to even catch on in gay clubs.  Although fellow Scandinavian Annie has had similar issues reaching queer audiences in the U.S. (not even the Pitchfork-lauded "Heartbeat" got the circulation it deserved), Icona Pop represents an addition issue on top of the European thing: it's not that danceable.  If it came on in the club, I would dance to it, but it's particular brand of middle-finger anthemage is more suited to blasting from your car windows than your DJ's turntables.
Ironically, none of this has stopped Jepsen (whose "Call Me Maybe" was designed to play from your convertible) from achieving pop stardom, but I think American listeners might still be figuring out what to do with songs like "I Love It" and "Let's Have a Kiki," who don't quite fit in anywhere on our radio stations and have to thrive on the infinite nature of the internet airwaves.  Although it's not ideal for the industry, maybe YouTube is the best place for such songs in the meantime—while America catches up.  They might not be radio anthems, but you can always lock the doors, lower the blinds, pull up your browser and dream of a Summer of Kiki.  It's what Robyn would want.