Culture
Press Select for Options: 7/23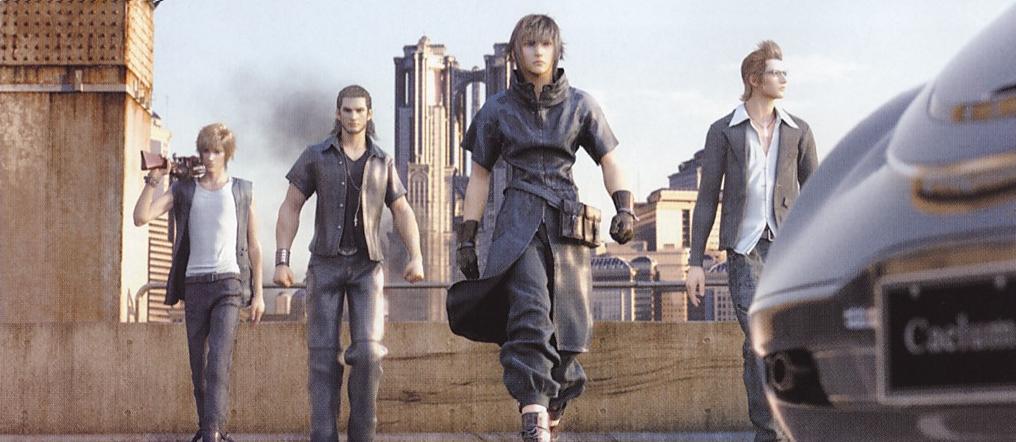 Welcome to Press Select for Options, Heave's weekly roundup of new video game releases, along with some buyer's guide opinions courtesy of columnist Dan Chruscinski, every Monday. This week, Dan expresses his hopes for Final Fantasy Versus XIII and recommends some games for your DS.
Silence is speaking volumes this week as we await word from Square Enix on the fate of Final Fantasy Versus XIII, a game that has been in development for over six years. Some think it'll go quietly into that good night, others hold out hope it'll be renumbered as Final Fantasy XV, while a select few hope this debacle spells the end of the reign of Tetsuya Nomura. I'm in the camp that hopes the title still sees a release, but I'll be happy with Square Enix announcing Final Fantasy XIII-3 and making good on their commitment to avoid bloated development cycles in the future. Ah well, time will tell. Let's see what's coming up this week in new releases.
Adidas miCoach (PS3, X360)
Take the first step toward your Olympic dream but training with the fine people at Adidas. I'll let you in on a little secret: if you stick with one of these fitness games, I'm talking daily, high-impact workouts, you will see results. Maybe this will be the one for you? Or maybe you're reading this while eating a cheeseburger and milkshake. That's cool, keep on keeping on.
Jewel Master: Cradle of Persia (DS)
I love when puzzle games add a bit of story to the usual formula. In Cradle of Persia we see the match three gameplay being used to reconstruct the titular land. See, all that casual gaming IS changing the world.
To-Fu Collection (DS)
The oddly named To-Fu Collection features two games that iOS gamers should be familiar with. You fling a tofu-made martial artist through a series of levels whilst avoiding spikes and other death traps. I'm going to avoid questioning how spikes can kill tofu, but live and let live. A little advice, though. You can find both games for a couple of bucks if you own a smartphone instead of dropping the twenty for the DS version.