Culture
Press Select for Options: 7/16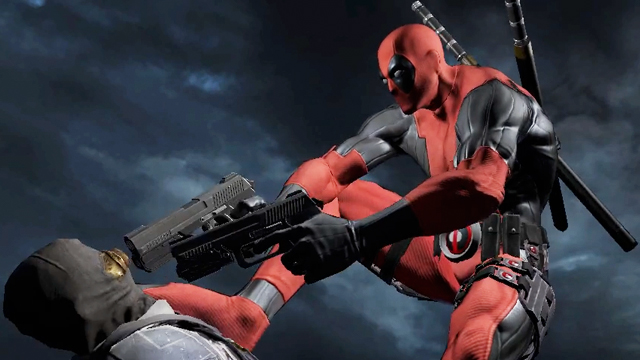 Welcome to Press Select for Options, Heave's weekly roundup of new video game releases, along with some buyer's guide opinions courtesy of columnist Dan Chruscinski, every Monday. This week, Dan relives his Tony Hawk days on the Xbox 360 and gets excited about Deadpool.
Summer drought. Move along. Still here? Alrighty…soooo, how about that Comic Con, amirite? Sure had a bunch of cool game-related stuff like Halo 4 and Mass Effect 3 DLC and footage from the new Resident Evil and Silent Hill flicks. Oh, right, and an announcement for Deadpool: The Game. Psh, totally not excited for that. Who is Deadpool? Surely not the dude who's face is printed on my underoos. Nope…not him. Just watch the trailer then you won't be as disappointed by this week's releases:

Heroes of Ruin (3DS)
Loot-lovers with a 3DS can grab Heroes of Ruin, an adventure for up to four players online. I downloaded the demo and, while I wasn't too impressed, may give the game another shot if I can find more players to team up with. Something about one of the classes being a gigantic tiger-person really speaks to me. Yep, working that out in therapy.
Tony Hawk's Pro Skater HD (Xbox 360)
The game that started the extreme sports genre gets an HD remake on the Xbox 360. Tony Hawk's Pro Skater made us all feel like we can be a skater, as long as we never left the safety of our couches. Relive the classic days of the series before it became a shadow of it's former self. PS3 owners will need to wait for a release date later in the summer.
Dyad (PS3)
Take Wipeout and add a heaping helping of LSD and you've got Dyad, a PSN exclusive where you race across trippy stages, bursting through enemies while trying to keep yourself from having a seizure. Reviews have been positive and PS3 owners really have nothing else to look forward to this week.