Features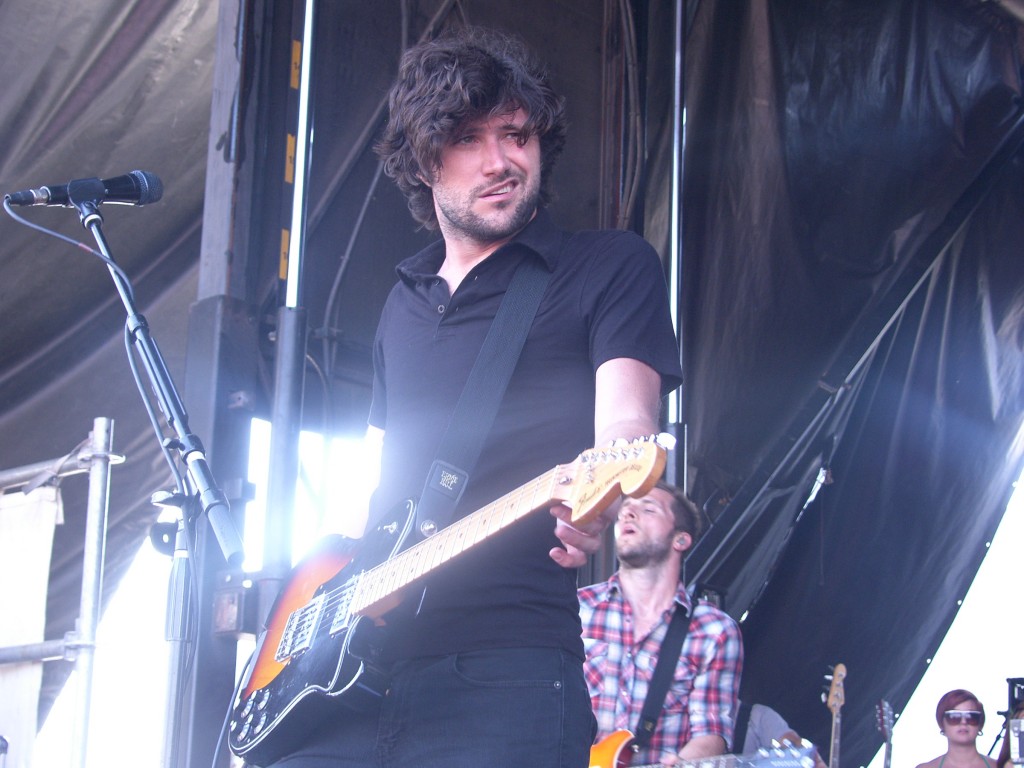 Last weekend, Heave writers Dominick Mayer and Marissa Morales returned to their old concert stomping grounds, the First Midwest Bank Ampitheatre in Tinley Park, Illinois, for the 2012 installment of the Vans Warped Tour. Rather than straight coverage of a one-day music fest, they've opted to take a more eye-on-the-parking-lot approach to covering the stalwart traveling festival. We'll be bringing you their coverage over the next two days. Today, Marissa kicks things off.
I'm one of those people that's impossibly pro-nostalgia. I include late night trips to Denny's with my best friend when she's in town in that world of nostalgia. The problem is, usually it disappoints. You grow older and the little things that once made things so special, well, suddenly you see how little they are. (This is not a reflection of the people you're with, but the atmosphere.) So, I went into Saturday a wee bit nervous and hesitant. What if this was nothing like I remembered? What if I left feeling sad, old and disappointed? Well, the good news is I only felt one of those things.
The excitement of Warped Tour is a beautiful thing. You could tell this was something a lot of those kids had been waiting all summer for. Was this the Warped Tour I knew? Not really. It's evolved, and somehow dubstep has submerged itself into the culture. Do not ask me how, for I do not know. The day was ungodly hot, but that didn't matter; people were there to get their money's worth and see as many bands as possible.
Walking around the park, the number of hip hop artists I saw, while completely awesome, also felt completely weird. I was used to tiny pop-punk bands taking over those stages. I remember seeing The Academy Is… play a tiny stage before Fueled By Ramen snatched them up. Wandering, one of the bands we were most…intrigued by… was Skip the Foreplay, who were described on the official site as a hardcore dubstep band. I wish I were making that up, but of course as proper journalists, we had to investigate further.
And they were just that, a band that had somehow figured out a way to splice two genres that I believed had no business being together, and made it sound, well, good. To be completely honest, I spent the first half of the day intrigued by everything happening around me. I was trying to remember if this was what Warped was like to me, and upon further consideration, I've come to realize that I wasn't really paying attention to the people around me. I was paying attention to the music, and how I was going to sprint from one stage to another to see everyone I wanted to.
Sure, half of the fun is walking around to all of the tents to check out everyone's merch, see what kind of free stuff you can get from any given vendor, and of course giggle at the Trojan tent. (And don't worry, all, I got a totally sweet Taking Back Sunday V-neck this year). Walking around, I realized most people were checking for when autographs would happen, because that's what Warped is about, fans and bands connecting, which is fucking awesome. It's not Lolla or Pitchfork because, while those festivals are fun, they aren't there for the fans. That's where Warped comes in. Just Google Kevin Lyman and Alien Ant Farm to get an idea of how seriously Lyman, as its creator, takes it.
Once I remembered what made Warped so important to me, I was able to enjoy myself, and that began with The Used.  Bert McCracken still wears his fingerless gloves and sounds great. Later after that was a trip with Yellowcard, who I have to applaud for still popping albums out (three in eighteen months, don'tcha know!) They were full of energy and put on a great show. Now upon further review, the only true punk band that played was Anti-Flag, which I was totally okay with. If you've never gone to an Anti-Flag show, I highly suggest going the next time they're in town. I personally find them more enjoyable in a club setting, but they still worked it out in the amphitheater. Last was New Found Glory. All I can say is: wow. Those guys came out in matching basketball jerseys and had clearly been itching to hit the stage all day. They were the last to perform, but they rallied everyone together by singing classic Green Day, bringing out WWE's Hornswoggle with a T-shirt gun and genuinely embodying the term "infectious energy."
The highlight of my day, though, was seeing Taking Back Sunday with John Nolan, who TBS fans like me have missed dearly. It was also a bit of a moment for me, because I had never seen the original lineup, and I had that moment while watching them, where I completely let go and I was no longer some 23-year-old with a press pass. I was just a girl, pushing to the front of the stage singing my lungs out like it was just me and them. Don't ever lose that feeling, folks, no matter the artist. Don't ever forget to let go like that. It's liberating.
Coming tomorrow: Dominick's thoughts, plus another handful of pictures from the 2012 stop in Tinley Park.